Engineers are a rare breed of individuals who are expected to provide a solution to the most complex of problems even when the problem may or may not be in their scope of work. The 15th of September of every year is dedicated to the engineers in India celebrating the birth anniversary of Bharat Ratna Shri M Visvesvaraya, an engineer par excellence. On this Engineer's Day 2018, we have got a list of WhatsApp greeting messages, Facebook one-liners along with hilarious memes and funny jokes to wish your favourite engineer friend. And in case, you're an engineer, sit back and laugh out loud reading these rib-tickling engineering jokes. Sir Mokshagundam Visvesvaraya 158th Birthday: Google Honours Scholar on Engineers' Day in India With a Doodle.
It is a widely conceived notion that skilled engineers can shape the destiny of a country. Their contribution in nation building has been significant and their dedication to work applauded by everyone. The students who opt for engineering know they have taken a rigorous four-year challenge that seems like an eternity once it starts. There is pressure to perform, and the challenges on hand need meticulous planning within a short span of time. Every engineer, whether he is good at grasping the knowledge imparted or not, acquires one important characteristic in his four-year stint- Patience. It is by virtue of his patience that an engineer survives in the most demanding of situations at work.
The average engineer knows the life hacks and is adept at patching. Be it their final year projects or cracking job interviews, they apply good fixes to come through it. Here on Engineer's Day 2018, we have come up with a compilation of classic memes to celebrate the life of our engineer friends. Every engineer will relate to these memes and jokes in some of the other ways.
And The History of an Engineering College...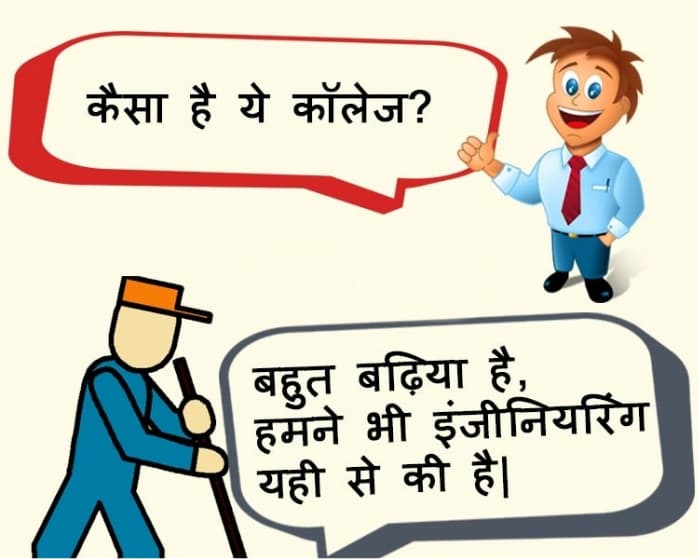 Preparations for Finals Going Well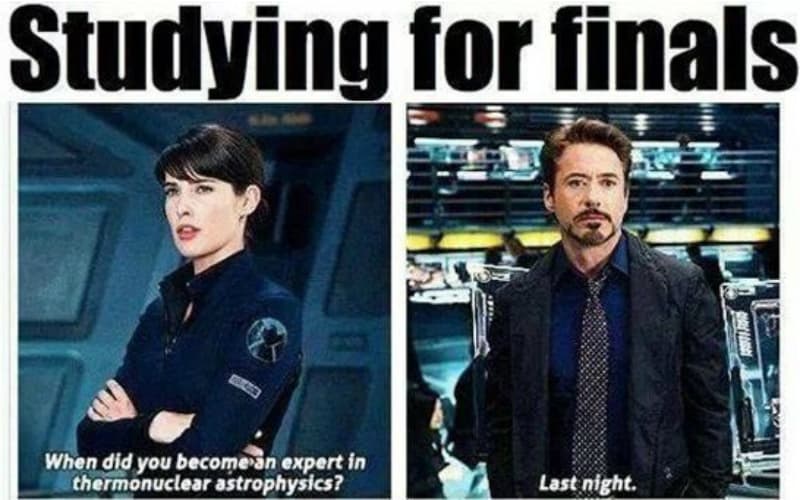 The Art of Writing Exams -- The Engineer's Way
Depicts Well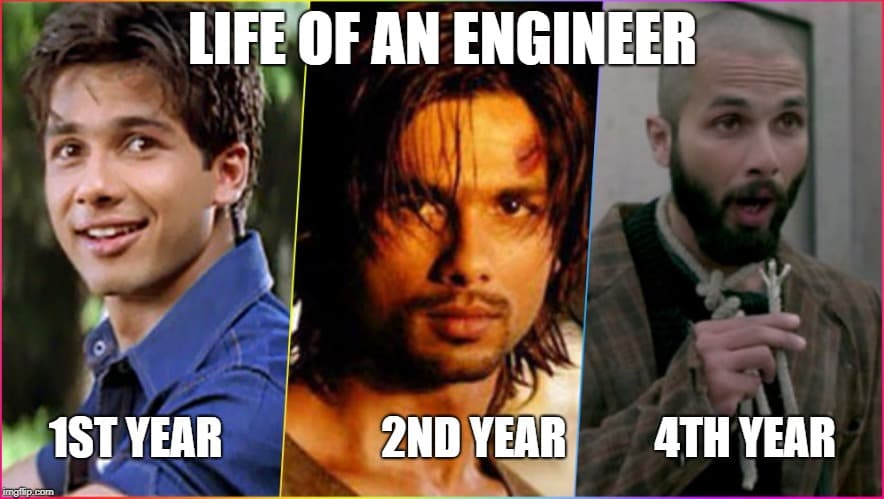 The Ultimate Reality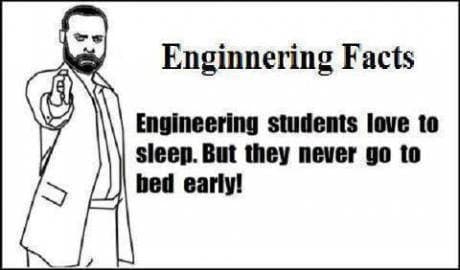 With time there has been a massive increase in the number of engineering colleges in the country and a sharp decline in the quality of technical education imparted. This has led to students with the more theoretical knowledge and less practical understanding passing out year after year and adding to the country's already swelling unemployment. The fact that there have minimal checks done to prevent it has also lead to students losing their interest in engineering to explore different fields-but that again makes up a tiny percentage in our country. Nevertheless, engineering continues to remain a popular choice among students who look forward to a great success in the field. Here's wishing all the engineers in India a very Happy Engineer's Day 2018!
(The above story first appeared on LatestLY on Sep 15, 2018 12:17 PM IST. For more news and updates on politics, world, sports, entertainment and lifestyle, log on to our website latestly.com).