Guru Gobind Singh Jayanti or Prakash Parv of Guru Govind Singh is an auspicious day for the entire Sikh community. And, this year all Sikhs across the world will be celebrating the 353rd Birth Anniversary of Sri Guru Gobind Singh Ji today, i.e. January 2, 2020, according to Nanakshahi calendar. The birthday of 10th Sikh Guru generally falls during the month of January or December. Sri Guru Gobind Singh was born on 22nd December, 1666 in Patna, Bihar as Gobind Rai to Ninth Guru - Sri Guru Teg Bahadur Ji and Mata Gujri Ji. Guru Gobind Singh Jayanti Images & HD Wallpapers for Free Download Online: Wish Happy Prakash Parv 2019 With Beautiful GIF Greetings & WhatsApp Sticker Messages.
Appointed as tenth Sikh Guru at the age of nine, Sri Guru Gobind Singh Ji was admired as Sarbans Dani (the merciful donor, who sacrificed his all), Shah-e-Shahenshah (emperor of emperors), Bar do Alam Shah (ruler of both worlds), Mard Agamra (man without any parallels). He was not only a warrior but also a divine messenger, a poet and a philosopher. On this auspicious occasion, we list down top five inspirational quotes by of Sri Guru Gobind Singh Ji.
Top 5 Inspiring Quotes By Tenth Guru of Sikhs
Chirian Te Mein Baaz Tudaun, Gidran To Mein Sher Banaun,
Sawa Lakh Se Ek Ladaun, Tabe Gobind Singh Naam Kahaun..!!
Translation - It is when I make sparrows fight hawks, It is when make I lions out of wolves, t is when I make one fight a hundred thousand, that I am called Gobind Singh.
Sach Kaho Sun Leho Sabhe, Jin Prem Kio Tin Hee Prabh Paio!!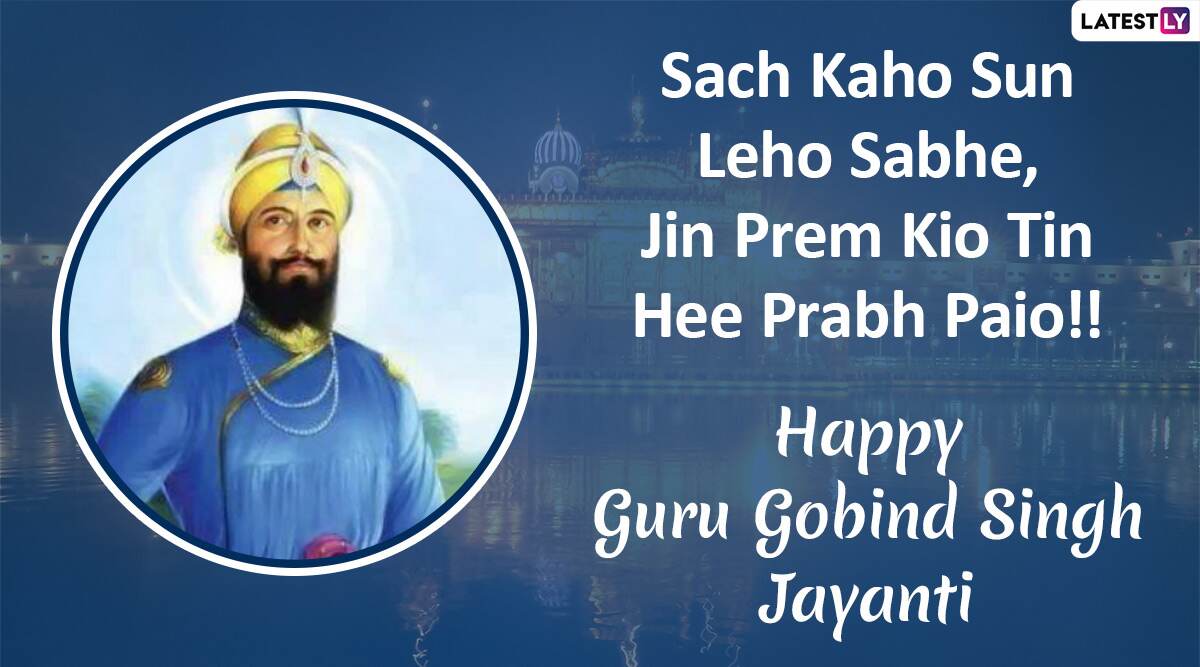 Translation - I tell the truth; listen everyone. Only those who have Loved, will realize the Lord.
Deh Shiva Bar Mohe Eh-Hey, Subh Karman Te Kabhu Na Taro,
Na Daro Arr Soe Jabh Jaye Laro, Nischey Kar Apni Jit Karo!!
Translation - O Power of Akaal, grant me this boon that I may not hesitate from performing good actions. I may not fear the enemy, when I go to fight and assuredly I may become victorious. And I may give this instruction to my mind and have this temptation that I may ever utter Thy Praises. When this mortal life comes to an end, may I die fighting courageously in the battlefield.
Mera Muj Me Kich Nai, Jo Kich Hai So Tera,
Tera TujhKo Saunp Ke ..Kya Laage Mera..!!
Translation - I don't have anything in me which I can truly call it to be 'mine', Everything is yours, Returning you all what I claim to be mine, What is left for me which I can call to be mine.
Khalsa Mero Roop Hai Khaas, Khaalse Meh Hau Karau Nivaas
Khalsa Mero Mukh Hai Angaa, Khaalse Ke Haun Sad Sad Sangaa..!!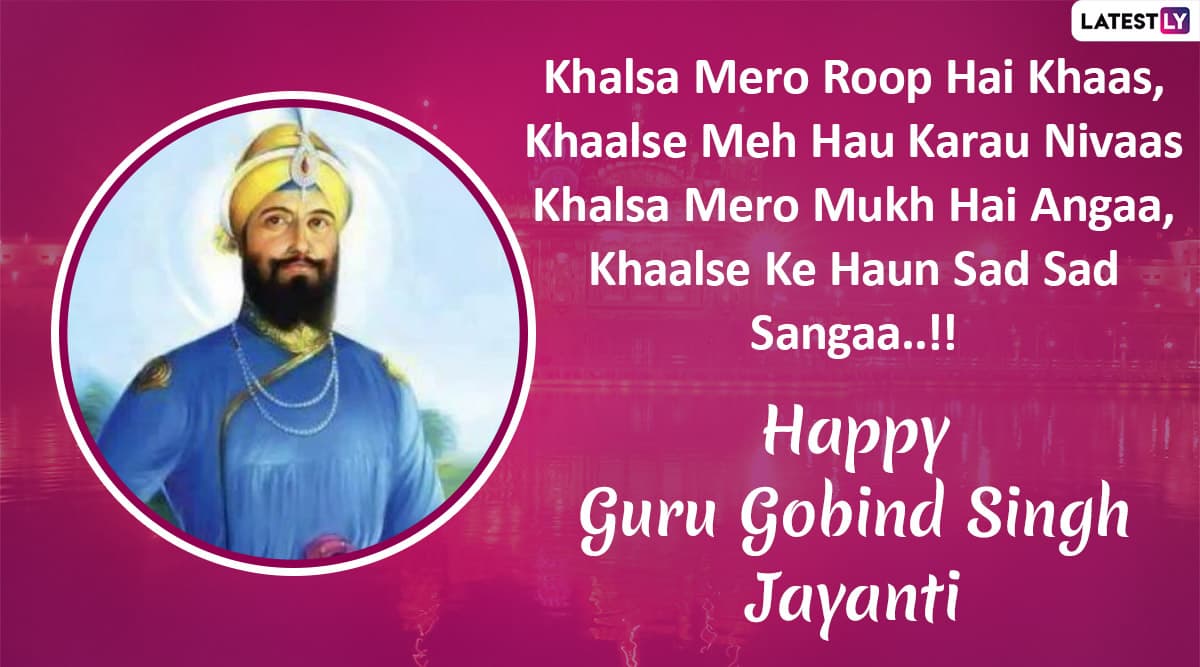 Translation - Khalsa is my form special, In Khalsa I live, Khalsa is my body, With Khalsa I am ever ever present.
On this special occasion, devotees throng gurudwaras to seek blessings from the almighty and celebrate the Parkash Purab of Sri Gobind Singh ji. On this festive day of Gurpurab, we at LatestLY, wish you and your family a very 'Happy Guru Gobind Singh Jayanti 2020!'