Lal Bahadur Shastri was a great leader who joined the Indian freedom struggle from the 1920s and went on to become the second Prime Minister of independent India. He took charge of the Prime Minister's post after the demise of Jawaharlal Nehru. Becoming the second Prime Minister, he led the country strongly through some tough situations, like the Indo-Pakistan War in 1965. Interested in the political situation and fighting for freedom of the country from a young age, Lal Bahadur Shastri had extreme will-power. He passed away on January 11, 1966 and today marks the 53rd death anniversary of the great leader. A man of great discipline and integrity he was impressive with his words and actions. He made statements about peace and need for respect. 6 Values Today's Politicians Can Learn from the Ex-Prime Minister of India Lal Bahadur Shastri.
Lal Bahadur Shastri popularized the slogan 'Jai Jawan Jai Kisan', during the period of the war. He supported the cause of farmers and made people understand the importance of self-sustenance. He tried to understand and address the concerns of the common man and his humbleness through all his life was much appreciated. He introduced effective strategies in times of crisis during his term as a Prime Minister, like the Green Revolution and White Revolution. Let us look at some quotes of Lal Bahadur Shastri on his death anniversary. 'Jai Jawan, Jai Kisan' and Other Inspirational Quotes by the Second PM of India.
Inspiring Quotes of Lal Bahadur Shastri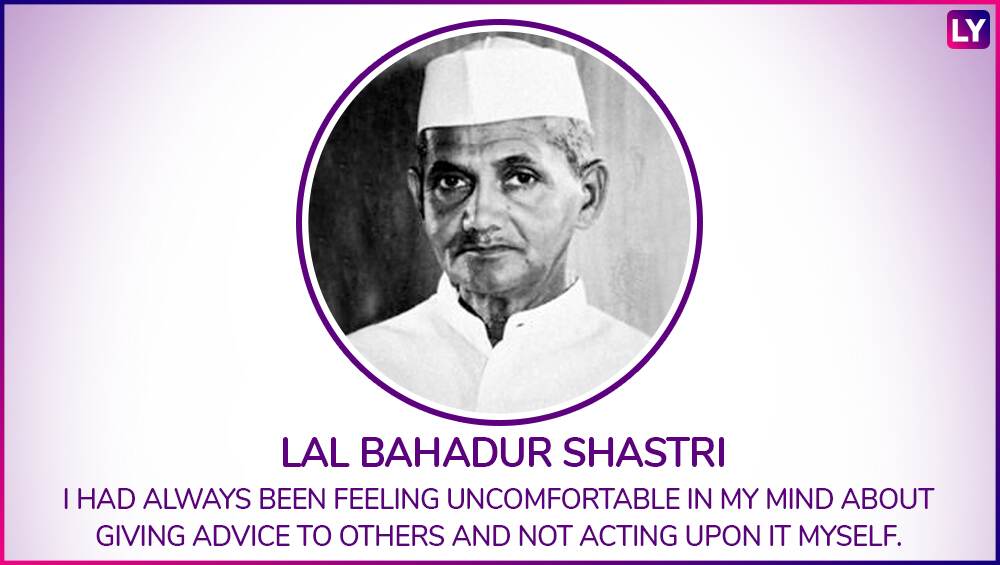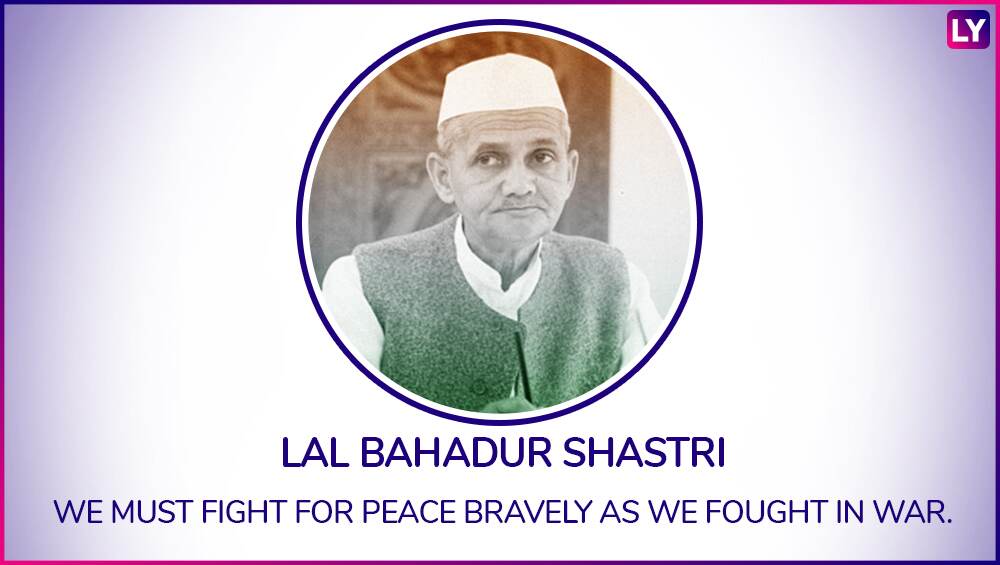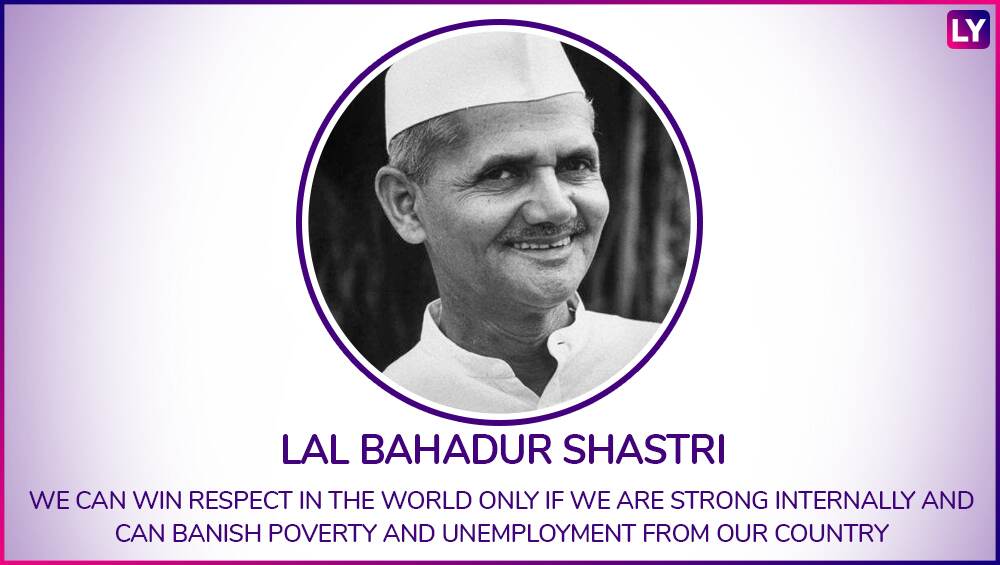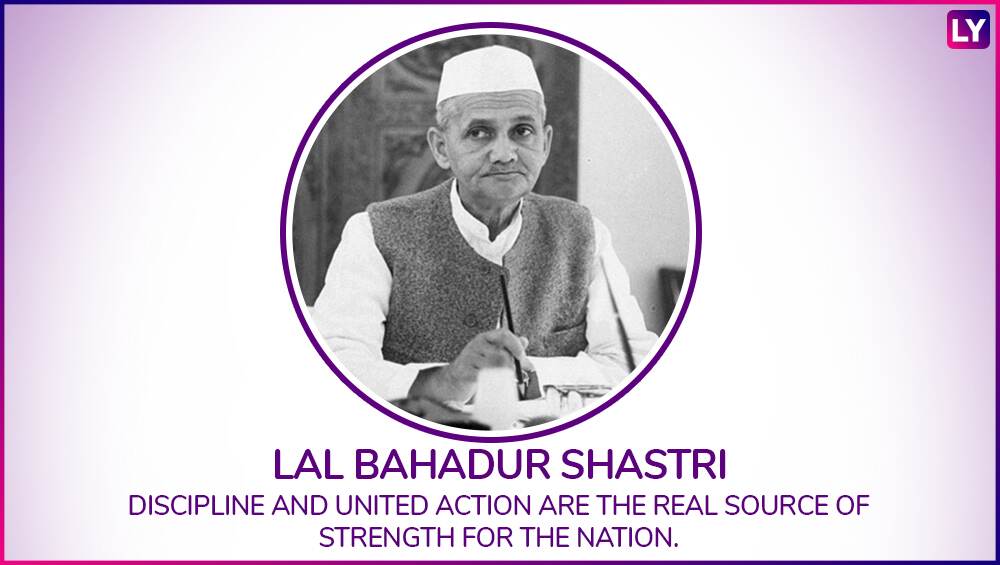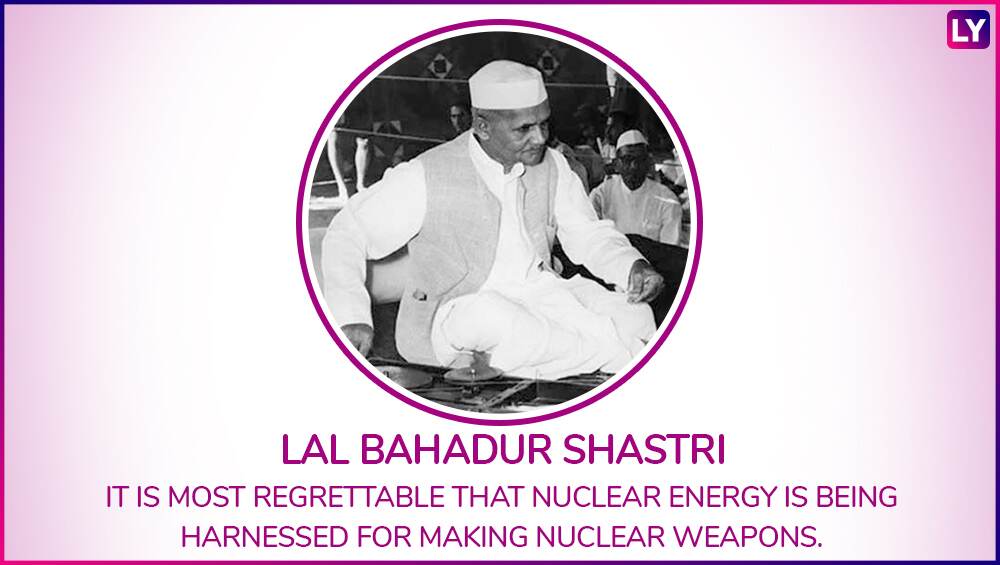 Lal Bahadur Shastri had suffered from two heart attacks and passes away due to cardiac arrest in Tashkent, where he signed a peace agreement between India and Pakistan. But due to the immediate death of Shastri following the Tashkent Agreement, there were also some disputes about his cause of death. Known as the 'man of peace' for his contributions toward freedom struggle, let us remember the great leader of our country.