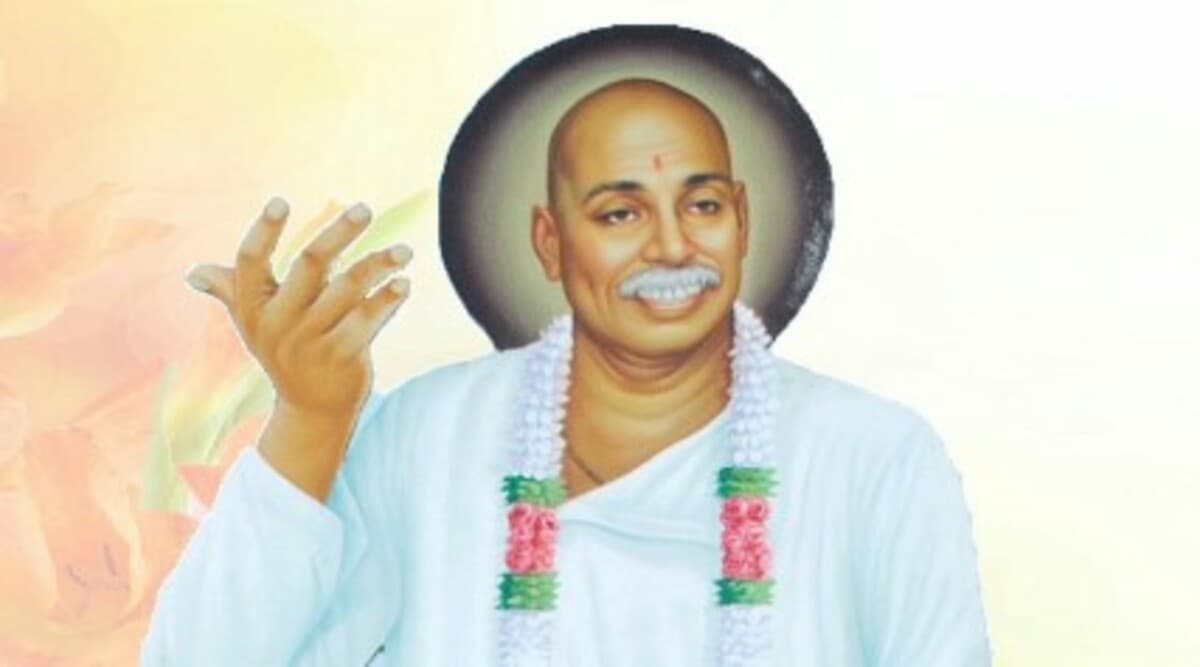 Saint Tukdoji Maharaj, also known as Rashtrasant, was a spiritual saint from Maharashtra. Born in 1909 in a poor family in Amravati district's Yavali village, he was a discipline of Samarth Adkoji Maharaj. In his childhood, Tukdoji Maharaj performed rigorous Tapasya (penance) and spiritual exercises in self-realisation. He was also a great musician and composed over 3000 spiritual poems in Marathi as well as Hindi. He also wrote many books on Dharma, education, society and nation.
In 1941, Tukdoji Maharaj took part in a 'Quit India' movement. He strongly opposed the inhuman oppressive measures adopted by the British. In 1942, he was arrested and imprisoned in Nagpur and Raipur Central Jails. After the Independence, he worked towards the rural reconstruction, He also established the 'All India Shri Gurudev Seva Mandal'.
Impressed by his activities, then President of India Dr Rajendra Prasad gave him a title of 'Rashtrasant'. Saint Tukdoji Maharaj was also one of the founder Vice Presidents (VPs) of Vishwa Hindu Parishad (VHP), a right-wing Hindu organisation.
On the basis of his life experience, Tukdoji Maharaj composed 'Gram Gita' where he exposed the present realities and provided inspiration for village development. The Rashtrasant also visited a World Religions and World Peace Conference, which was held in Japan in 1995. Based on his visit, he wrote a book Meri Japan Yatra.