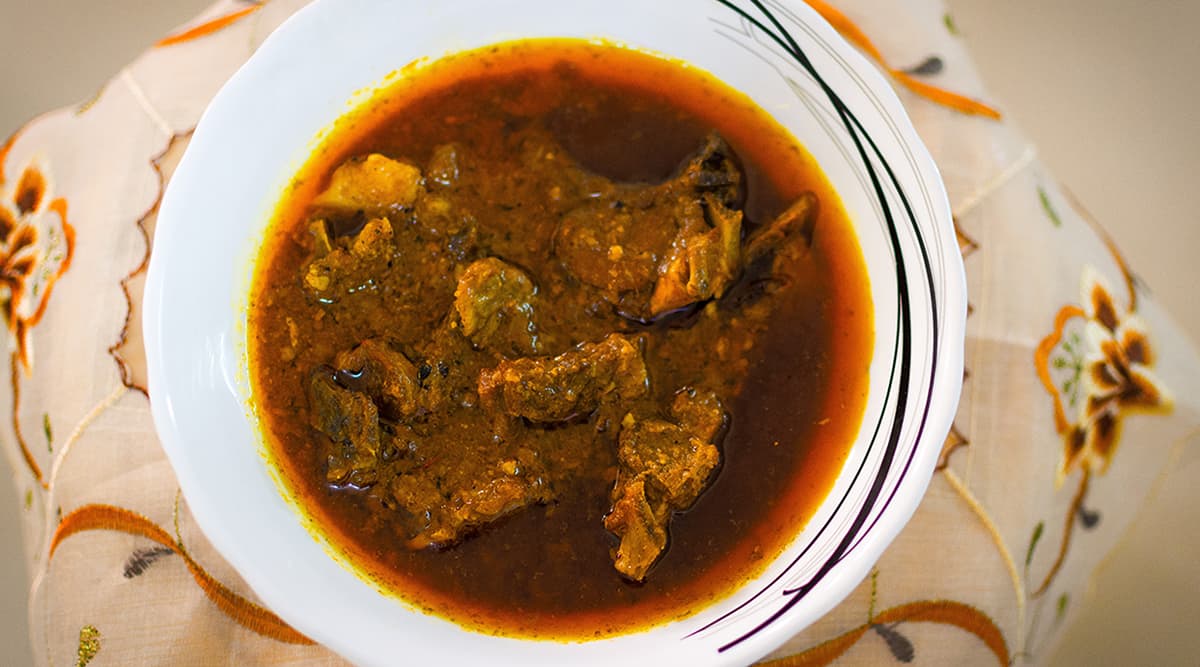 Eid-e-Milad un Nabi, also known as Mawlid al-Nabi Sharif, is a popular festival celebrated by the people of the Muslim community with much zeal and enthusiasm every year in India and parts of the world. Eid-e-Milad 2019 will be observed on November 10 (for Sunni, Ibadi Muslims), and November 15 (for Shia Muslims). India is a land of diversity where people of various religions and cultures celebrate different festivals round the year.
The Eid-e-Milad festival is observed to celebrate the birth anniversary of the Prophet Mohammed – the founder of Islam. People offer prayers, grand festivities are organised, and special food items are prepared on this auspicious occasion among other things. Rabi ul-Awwal 2019 Mubarak Wishes: WhatsApp Messages, Eid Milad-Un-Nabi GIF Images, Mawlid SMS, Quotes, Status, Pics and Greetings to Celebrate Prophet's Birthday.
If you are looking for some delicious Eid-e-Milad 2019 recipes to prepare on the festive day, you need not worry as we have everything covered for you. We, at LatestLY, bring you some of the top and best recipes that you can prepare on the occasion of 2019 Eid-e-Milad.
Mutton Rogan Josh
The dish, Mutton Rogan Josh, is one of the very popular dishes that are prepared during special festivals. Usually, Rogan Josh is mostly prepared by the Kashmiri Muslim community. It is said to be prepared by a slow cooking method which only adds flavour to the spice. The gravy of this Mutton Rogan Josh is a fusion of several mild spices that enhances its taste.
Mutton Rogan Josh Recipe (Watch Video):
Sheer Korma
Preparing Sheer Korma on the festive day of Eid has become a norm, and even mandatory for a lot of people – so much is the dish loved. Sheer Korma is a form of dessert which is loved by one and all. While preparing the recipe of Sheer Korma, people use milk, dry fruits (of different kinds) especially dates, vermicelli, and other flavours.
Sheer Korma Recipe (Watch Video):
Sevaiyaan
The one dish which is also the favourite food item for the people who don't observe this festival is Sevaiyaan. Usually, the dish of Sevaiyaan is prepared with milk, vermicelli, nutmeg, honey, and sugar syrup. However, people have improvised the traditional recipe and have added other important ingredients that will help enhancing its flavours.
Sevaiyaan Recipe (Watch Video):
Chicken Dum Biryani
Celebrating any Eid festival without Biryani is like celebrating Holi without colours. No festival of the Muslim community can observe their festivities with the absence of Biryani. The dish can be prepared in various forms (Mutton, Chicken) as per the likings of the maker. It is considered to be one of the most-loved dishes that are prepared during this festive day of Eid-e-Milad.
Chicken Dum Biryani (Watch Video):
Shahi Tukda
Shahi Tukda is one of the royal dishes that are prepared to celebrate the festivities of Eid-e-Milad. Shahi Tukda is prepared with deep-fried bread that is later dipped in a mixture of sugar syrup and condensed milk. Served as a dessert, Shahi Tukda is considered to be one of the token of leaf taken from the treasure of royal culinary of Hyderabad.
Shahi Tukda (Watch Video):
There are a lot of other food items that can be also prepared while observing Eid-e-Milad 2019. Baklava, Gulab Kheer, Mutton Kebab, Seekh Kebab are other amazing food items that people make while celebrating the auspicious festival. With the festival of Eid-e-Milad fast approaching, we at LatestLY wish you and your family, Eid Mubarak!