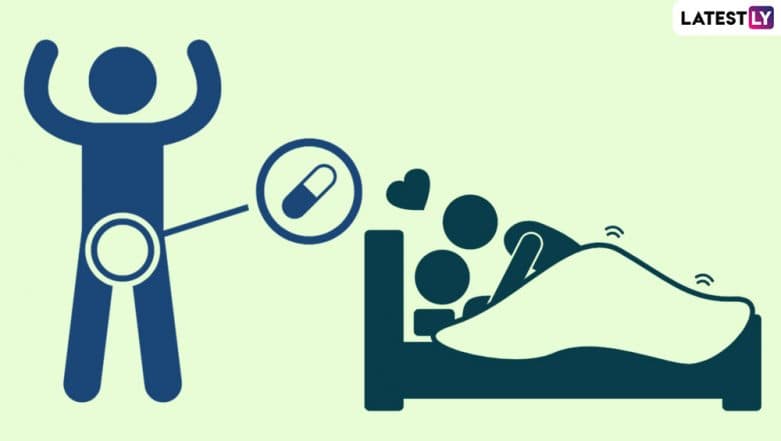 Viagra has remained a sex buzzword in the past few years. It has been on the headlines for various reasons. Right from the benefits of consuming viagra to some of the health issues caused by the sex-stimulating tablet, viagra has always been one of the most talked about subject in the pharma world. Sildenafil, usually sold under the brand name viagra is used for sexual stimulation. Prescribed medical Viagra has been known to not only enhance sexual performance but improve overall sex life. It is used to treat male sexual function problems both impotence or erectile dysfunction. Sildenafil has been helping many people perform better on the bed by improved sexual stimulation and increased blood flow to the penis. For people who face problem in having or maintaining an erection, usually, opt for viagra as a help.  Watermelon Works Like Natural Viagra: Here's What Makes This Summer Fruit Great Cure for Erectile Dysfunction and Improve Sexual Life.
However, there have been cases that have put a question mark on the effects of viagra on the overall health of the people consuming it. Recently, a Zambian man reported of having a six-hour erection, sweating and abnormal heartbeat, after he consumed Natural Power High Energy Drink SX containing an active ingredient in Viagra, sildenafil. Man's 6-Hour-Long Erection After Drinking Viagra-Infused Energy Drink Prompts Zambia to Ban the Beverage.
One of the most controversial and widely discussed pharmaceutical drugs, Viagra is has been known to be commonly used to treat erectile dysfunction. When taken in moderation it helps men with their erection by relaxing the muscles and regulated blood flow around the pelvic area. Viagra is the brand name for sildenafil citrate and is not just used to treat erectile dysfunction but pulmonary arterial hypertension as well. While it is said to be safe if consumed in milder quantity, it also has its own set of side-effects. Erection for Continuous Two-Days Causes Indian Man to Have His Penis Amputated After He Develops Gangrene.
What Are the Side Effects of Sildenafil Sold Under the Brand Name Viagra?
Priapism: Priapism is a condition when an erection lasts too long. The cause usually behind the condition 95 percent of the time is, when blood doesn't leave the penis because of certain kind of blockage of blood vessels. Drugs to treat erectile dysfunction and neurological conditions usually the most common causes. Priapism is a medical term for a persistent and painful erection of the penis that lasts for more than 2 hours. Man's Erection Lasts for Nine Days After Hurting Perineum in a Minor Accident; Here's Everything You Want to Know About Priapism. Sex Query of the Week: Is There a Natural Viagra Without Side Effects for Erectile Dysfunction?
Impotence: Viagra has been tied with potential impotence as well. Priapism that causes an erection to last longer than six hours, it can restrict the blood supply to the intracavernosal smooth muscle in the penis, which facilitates the erection process, causing permanent damage.
NAION: Viagra has been linked to Non-arteritic anterior ischemic optic neuropathy (NAION) which means it may cause a loss of blood flow to the optic nerve, the nerve that connects the eye to the brain. The condition is characterised by sudden vision loss in one eye, without any pain.
Decrease or loss of hearing: a potential cause of hearing loss, although the connection is still under study and is not known for certain. ... In five cases, sudden hearing loss happened after the first dose of Viagra.
Dizziness, headache, flushing, or stomach upset may occur. Vision changes such as increased sensitivity to light, blurred vision, or difficulty in telling blue and green colours apart, are some of the side-effects that viagra usually comes with. Penis and Scrotum Transplant Performed for the First Time on US Man Who Lost His Genitals in a Blast
Side effects of Viagra (Watch video):
However, if you have been prescribed to take Sildenafil aka viagra, you must stick to the dosage your doctors have decided for you. Excessive consumption of this drug can wreck your health. Also, remember that if your doctor has prescribed you the drug, you are going to have certain side-effects that your medic must compare with the positive effects. Also, Viagra aka Sildenafil does not protect against sexually transmitted diseases, such as HIV, hepatitis B, gonorrhoea, syphilis or STIs. It is important to practice "safe sex" using condoms to protect yourself from STDs and STIs.