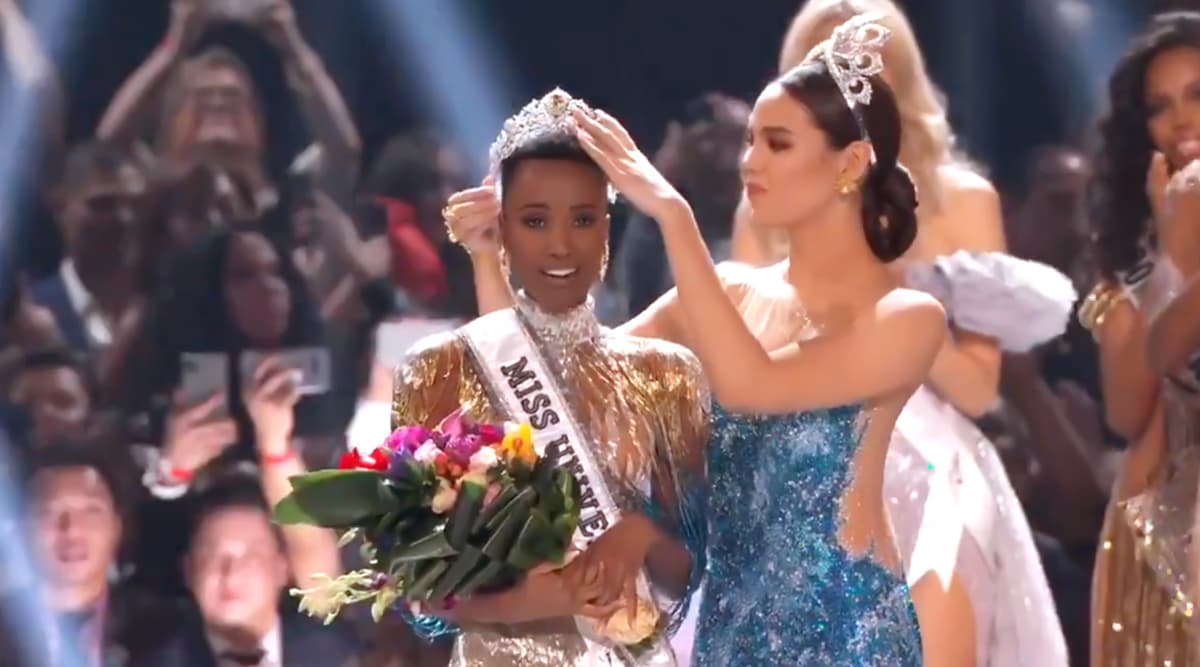 The winner of Miss Universe 2019 is announced! Zozibini Tunzi, Miss South Africa has bagged the glorious crown at the Tyler Perry Studios Atlanta, Georgia. Former Miss Universe Catriona Gray crowned her successor at the 68th beauty pageant. With her win, the prestigious crown has made a return to South Africa after Demi-Leigh Nel-Peters in 2017. The 26-year-old is the third woman from South Africa to win the title and the first black woman since Leila Lopes was crowned Miss Universe 2011. Zozibini Tunzi is a passionate activist and engaged in the fight against gender-based violence. She is so much more than what her bio in Miss Universe portal reads. Below we present you five things to know about our very own Miss Universe 2019, Zozibini Tunzi. Miss Universe 2019 Winner Name is Zozibini Tunzi of South Africa; Miss Puerto Rico and Miss Mexico Declared 1st and 2nd Runner-Up at 68th Annual Miss Universe Competition. 
Zozibini Tunzi was born Tsolo, Eastern Cape and raised in the nearby village of Sidwadeni. She later moved to Cape Town where she attended the Cape Peninsula University of Technology, where she graduated with a bachelor's degree in public relations and image management as well in 2018. Let us know a few more things about the 68th Miss Universe winner.
Watch Video of Miss Universe 2019 Crowning Moment:
The new #MissUniverse2019 is... SOUTH AFRICA!!!! 🇿🇦 pic.twitter.com/gRW8vcuT3A

— Miss Universe (@MissUniverse) December 9, 2019
Five Things to Know About Zozibini Tunzi:
1. Zozibini Tunzi's pageantry career began in 2017, when she was one of the top 26 semi-finalists of Miss South Africa 2017. She returned to pageantry to compete in the Miss South Africa 2019 competition where she won.
2. Zozibini Tunzi is a graduate in public relations and image management.
3. The 26-year-old is an activist and has devoted her social media campaign to change the narrative around gender stereotypes.
4. Zozibini Tunzi is also a proud advocate who encourages women to love themselves just the way they are.
5. With her big win, Zozibini Tunzi became the third woman from South Africa to win the prestigious Miss Universe 2019 title.
Ninety women from across the far corners assembled for the 68th beauty pageant crowning of a new intergalactic queen. Steve Harvey host the show with Olivia Culpo and Vanessa Lachey who was serving as backstage correspondents throughout the night. Zozibini Tunzi outshined Sofia Aragon (Mexico) who was placed third and Madison Anderson (Peurto Rico) who was the runner-up.