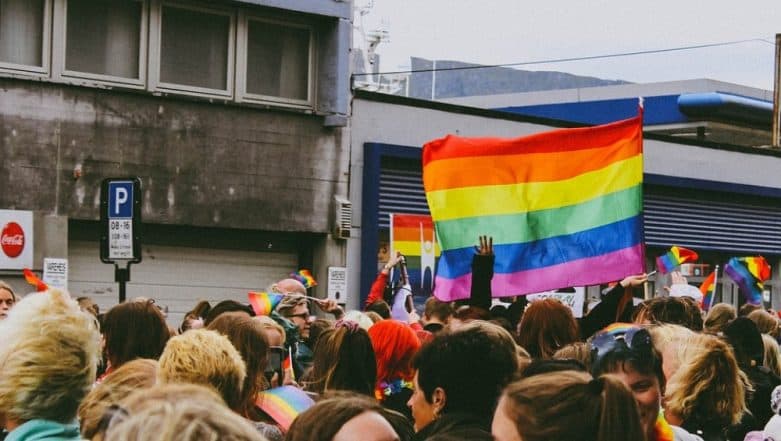 People in the United Kingdom are identifying as homosexuals the most now. According to the data published by the Office for National Statistics (ONS), more individuals are identifying themselves as lesbians, gays, bisexuals and transgenders. As per the figures, an increased 50,000 Brits identified as homosexuals in 2017 when compared to 1.5 percent in 2012; the proportion rose to 2 per cent in 2017.
According to the data, people of the Britain aged between 16 and 24 were most likely to identify as LGB at an estimated 4.2 percent. Men were most likely to do so at around 1.7 per cent compared to women at 0.9 percent. The numbers say that more women are likely to be identified as bisexuals at 0.9 percent when compared to men who would do so at 06. per cent. LGBT Pride Month 2018: A Glossary of Terms Associated With the LGBTQ Community.
As per the data, around seven individuals out of 10 among the LGB community are single and have never married or registered a civil partnership. ONS says it showed the younger age structure of this population and that legal unions of the same-sex couples are low. Region-wise, the report says people in London were most likely to identify as LGB at 2.6 percent, while people in the North East and East of England are the least likely to do so at 1.5 per cent. LGBT Pride Month: 7 Indian Films That Contributed Towards LGBTQ Acceptance.
The ONS says that the increase in people identifying as LGB in London is due to the younger age structure and diversity of the population. The median age in Londo is 25 while it is 50 in the North East and 42 in the East of England. According to the research, of all the UK countries,  Northern Ireland saw the lowest percentage of people identifying as lesbians, gays or bisexuals at 1.2 percent.