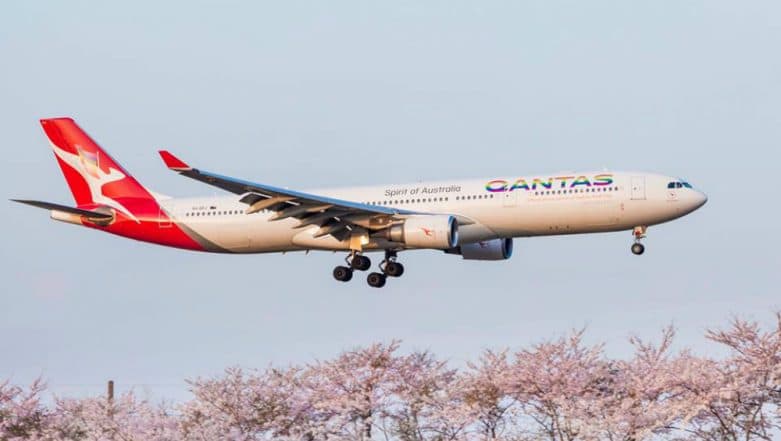 Travelling on long-distance flights can get tiring and then you have to deal with the jetlag. But the world's longest flight is yet to be launched. Qantas Airways Ltd is on its way to give us a 20-hour long flight that will literally take you around half the planet. It plans to cover London to Sydney in 20-hours! And if you are worried about the surviving this long hour flight, then don't be, as the makers will make comfort available in the form of in-flight gyms to bunk beds. Airbus BelugaXL Plane 'Whale in the Sky' Completes its First Flight: Watch Video. 
It is almost a year since Qantas CEO Alan Joyce had spoken about a plan to make the longest flight viable. It is called Project Sunrise and could roughly carry 300 passengers. The aircraft will be designed in a manner to have extra fuel in case of emergencies and also scope to include child-care facilities. "We're challenging ourselves to think outside the box. Would you have the space used for other activities - exercise, bar, creche, sleeping areas and berths? Boeing and Airbus have been actually quite creative in coming up with ideas," Joyce said in a recent interview. Eight-Day Trip in Space Will Cost You Over Three Thousand Crores Rupees, View Pics of The Luxurious Travel Facility.
Qantas is in talks with both Airbus A350 and Boeing's 777X regarding the manufacturing contract but not many details are revealed yet. Joyce has big plans to connect the longer routes as other airlines are too eyeing connecting the long distances. But Project Sunrise is something that goes beyond and Joyce is confident that by 2022 the aircraft will be ready.  Boeing Hypersonic Plane Aims to Fly Passengers From Australia to Europe in Five Hours! 
Fun fact: The current longest flight record is with Qatar Airways for their Boeing 777-200 LR which goes from Auckland to Doha. The flight covers a distance of 14,535 km in 17 hours 40 minutes.