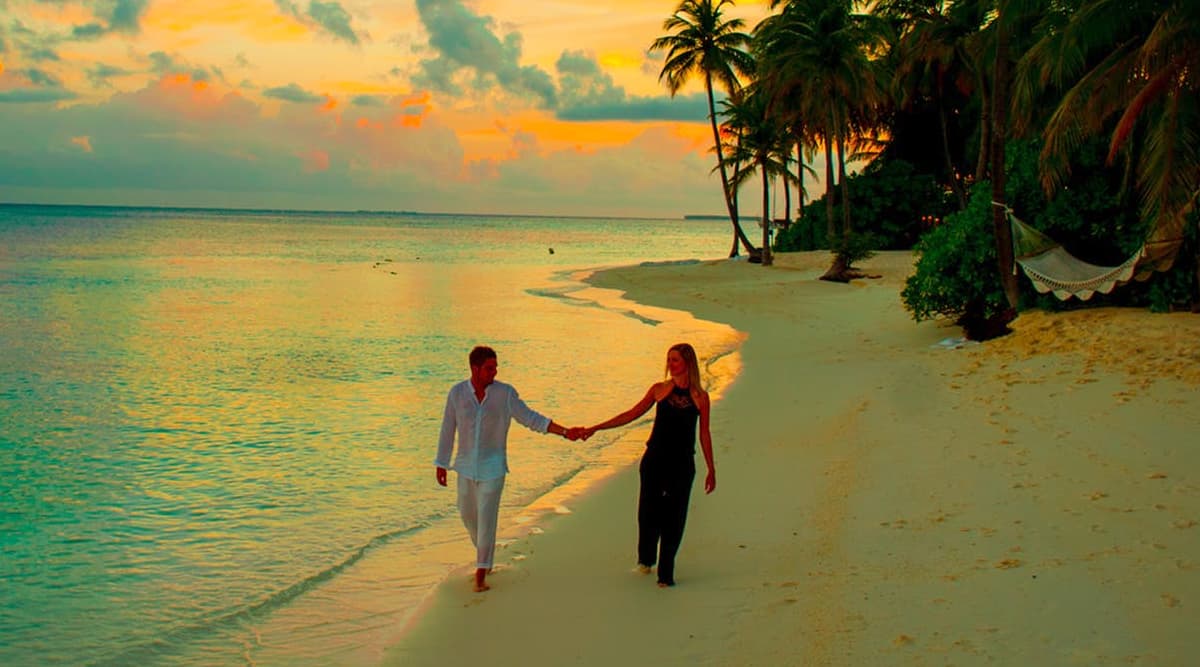 The wedding season in India is in full swing and are you among the ones to take the plunge towards a new beginning this time? While everyone awaits this big day of their lives, there is also an added excitement about the honeymoon trip right after. After all, it is the first time you are going to go out with your partner and spend some quality time for days together. And while a lot of weddings these days may be grand, it does not necessarily mean you have an extremely luxurious honeymoon. Not every couple can afford to have to take a long international trip or if not international, then stay at an affluent property and have the best of amenities at all times. Especially, people who let married a little later have additional financial responsibilities. And having a budget-friendly honeymoon is not really a major task if you follow some simple steps and tricks. We tell you how you can have an affordable honeymoon trip and yet make the most of it. From Bora Bora to Norway - 7 Honeymoon Destinations For an Amazing Start to Your Happily Ever After.
Choose an Accessible Location For Stay
One of the ways of saving money while you are on your honeymoon is to book accommodation that is easily accessible. The more remote you go, the more you will spend in commuting to and fro. Check for the landmarks, markets, food places nearby when you are booking. Low-Budget International Destinations to Visit in 2020: Instagram-Worthy Countries That Have a Low Currency Value than India.
Book All-Inclusive Deals
If you are staying at a good hotel which has amenities like pick-up and drop, spa, food, sight-seeing book an all-inclusive deal. The price may look a little more at first, but you will not have any other hassles about making other bookings and spending extra. All-inclusive deals often come with discounts so make the most of them.
Travel and Eat Local
As much as you want privacy with your partner, when you are out and about exploring, try using local modes of transport. It is also a nice way to learn about the culture of any place. Eat at local places rather than choosing high-end restaurants.
Make The Best of Discounts and Credits
If you are a frequent traveller then you'd have some travel credits points accumulated. If not, do not worry, almost every travel booking application has some regular cashback offers and discount deals going on. Book your packages through these apps and make the most of the discounts.
Research
While research should be your primary thing, it does not stop when you have reached your destination. While you are in your hotel, ask around about the rates of local transport as well as private transport. Calculate if you can reach the particular spot on your own and how much of a difference it would make on your expenses. Depending on the destination, the travel packages can either be too expensive for two people, in which case, you would rather go out and about on your own. But make sure you are aware of the place.
Travel Off-Season
One of the ways of having a budget-friendly honeymoon is head to destinations where there is no peak season. There are two advantages -- it is comparatively much cheaper and there will also be fewer crowds at popular places too. Right now is the holiday season, a lot of places would be packed with tourists and thus charge exorbitant rates.
Make Prior Arrangements
No one really goes at a whim on a honeymoon but if you want to plan some surprises for your partner, make sure you inform them well in advance. Last-minute requests can cost a little extra, so make sure you plan before and enquire about other options. For eg: If you want to surprise your partner to a candle-light dinner, check more than one place, check how the arrangements would be, what all will it include etc.
These are some of the ways you can ensure you keep your budget in check. Above all, enjoy yourself and don't let money be a troublemaker. It may be your first honeymoon trip but there will be more such trips in future. Do not stress on the budget, be open to spending extra and most definitely have fun! Happy Honeymooning!