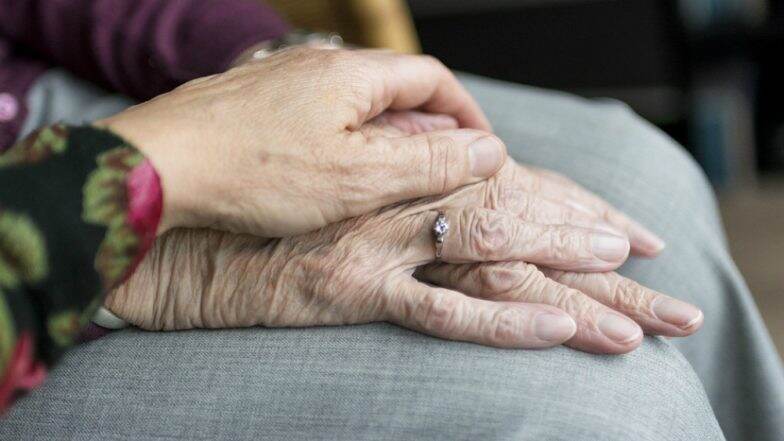 It was a profoundly emotional moment for the 88-year-old Genevieve Purinton who for an instant could not believe her eyes to see her very own daughter she thought had died. The 69-year-old daughter Connie Moultroup who has been alive and well all these years had only one wish—to meet her biological mother. And 69 years after their separation, her desire finally came true. Courtesy goes to Moultroup's significant effort and an online DNA site. According to media reports, the duo hugged each other for a long time and only cried. Indiana Mother Admits of Not Protecting Daughter From Boyfriend Who Raped Her Leading to Pregnancy, 10-Year-Old Delivers Baby Boy. 
Purinton gave birth to Moultroup in 1949 when she was 18 years old at a hospital in Indiana, as reported by CNN. After she asked the hospital staff if she could see her baby, Purinton was informed that the child had not survived. "Because she was an unwed mother, she was told that I had died. She continued with her life not knowing I was still alive," Moultroup was quoted saying in the same report. Australian Mother Badly Injured by Hailstorm Trying to Save Daughter. 
Moultroup was taken to an orphanage and was eventually adopted by a couple from Santa Barbara, California. Sadly, a few years later, her adoptive parents died. She was only 5-years-old. Moultroup's daughter Bonnie Chase informed that her adoptive mother died of cancer and shortly after, her father was diagnosed with a heart condition. Her adoptive father remarried, but the woman would abuse her new daughter. "So the whole time, she just wanted to find her actual mother to rescue her from that horrible situation," Chase said. Mother Daughter Secretly Hides Smuggled Cocaine in Eye Shadow Palettes to Evade the Officials. 
After years of searching, Chase gifted her mother an Ancestry.com DNA testing kit for Christmas last year. And it changed her life. "It took me a while to use it, but when I finally got the results I went from having only three known relatives (a daughter and two grandchildren), to 1,600 relatives. I was floored," Moultroup was quoted saying. The moment Moultroup learnt that her mother is alive, she travelled from Tampa to Vermont. During their reunion, the two hugged through tears. "You're really not dead," the 88-year-old told her daughter, who replied, "I'm not dead."