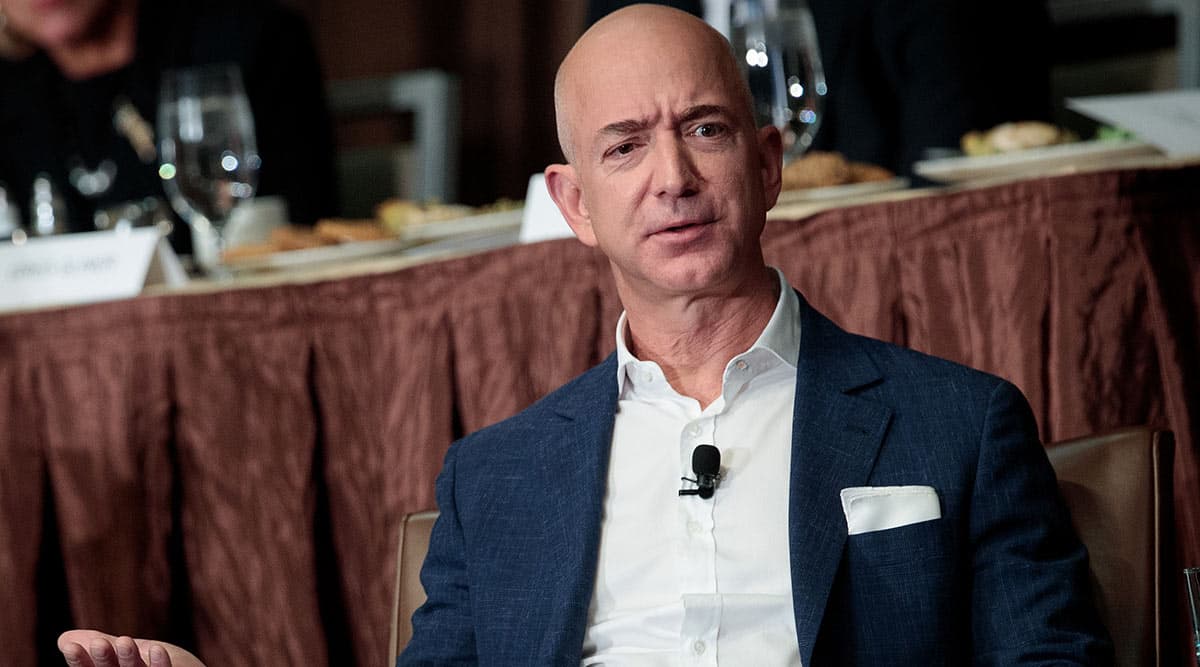 New Delhi, January 17: Amid controversy over Union Minister Piyush Goyal's remark that "Amazon not doing a favour to India", the e-commerce giant issued a statement informing the customers, sellers and partners about its investment plan in India. The letter signed by Amazon CEO Jeff Bezos has been displayed on the e-commerce app. In the letter the e-commerce platform mentioned about its plane to invest USD one billion in India and to create additional one million jobs by 2025. Jeff Bezos India Visit: Several Small Traders Across 300 Cities Plan Protests Against Amazon Over Discount.
Amazon also said that over 550,000 traders and micro, small, and medium-sized businesses - including local shops were using the e-commerce platform. The letter stated, "More than 60,000 businesses are exporting 'Make in India' products globally, with cumulative exports exceeding USD one billion." It further added that millions of prime members across India enjoyed unlimited free and fast delivery, and ad-free online steaming of blockbuster movies and TV shows, including Amazon originals."
Full Text of Jeff Bezos' Letter: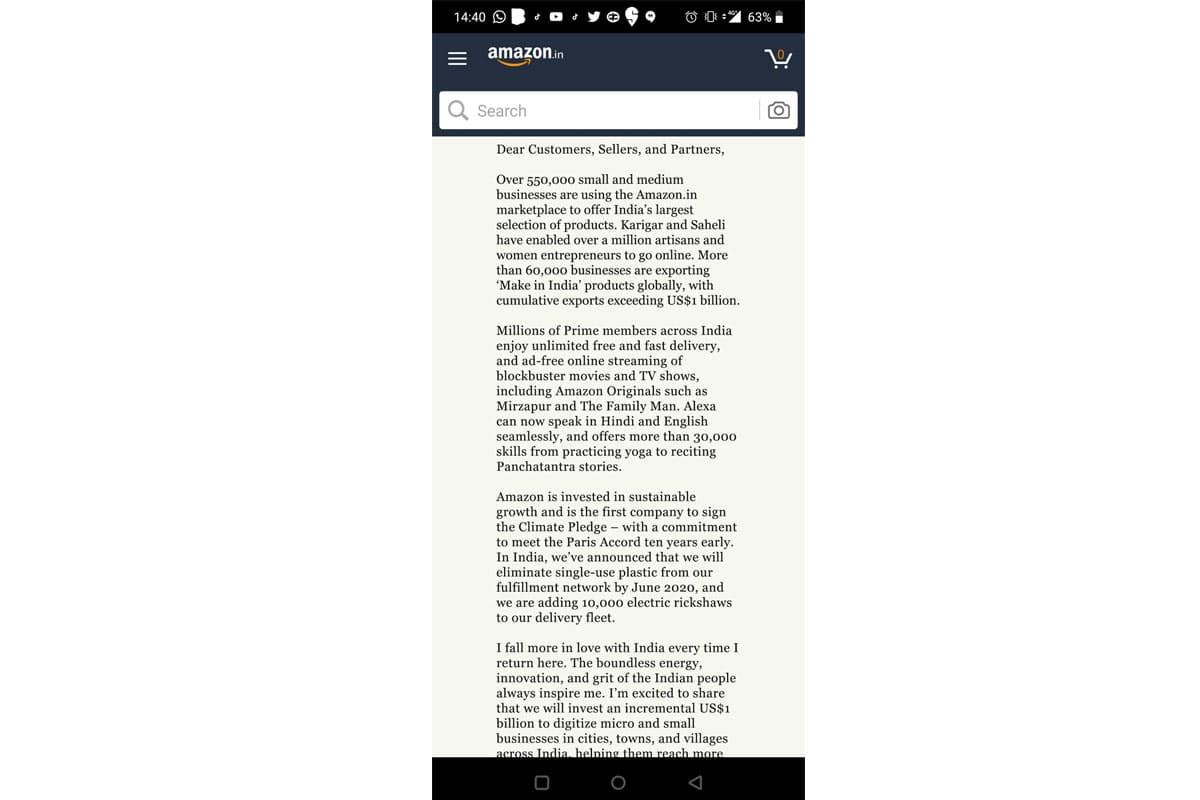 Bezos on Friday announced that the e-commerce giant would create 10 lakh new jobs in India by 2025 through continued investments in technology, infrastructure and its logistics network. In the statement, Amazon said, "The new expected jobs is on top of the 700,000 jobs Amazon has already created in the country since 2013."
On Wednesday, Bezos announced that the company plans to invest USD one billion to help bring 10 million traders and micro, small, and medium-sized businesses (MSMEs) across India online, enabling USD 10 billion in cumulative exports by 2025 and supporting India's economic diversification.
Piyush Goyal's Controversy:
Goyal on Thursday snubbed Bezos by saying that Amazon was not doing any favour by investing in India. Goyal's statement came a day after the Amazon CEO's announcement to invest USD one billion in new investments to help 10 million small Indian businesses. Goyal faced criticism for his statement. On Friday, clarified his comments. He said that his statement was taken in context.
Jeff Bezos, during his three-day official visit to the country announced about Amazon's plan to invest in India. Bezos arrived in India on Tuesday. After landing in the national capital, he first visited Raj Ghat, the memorial of Mahatma Gandhi.