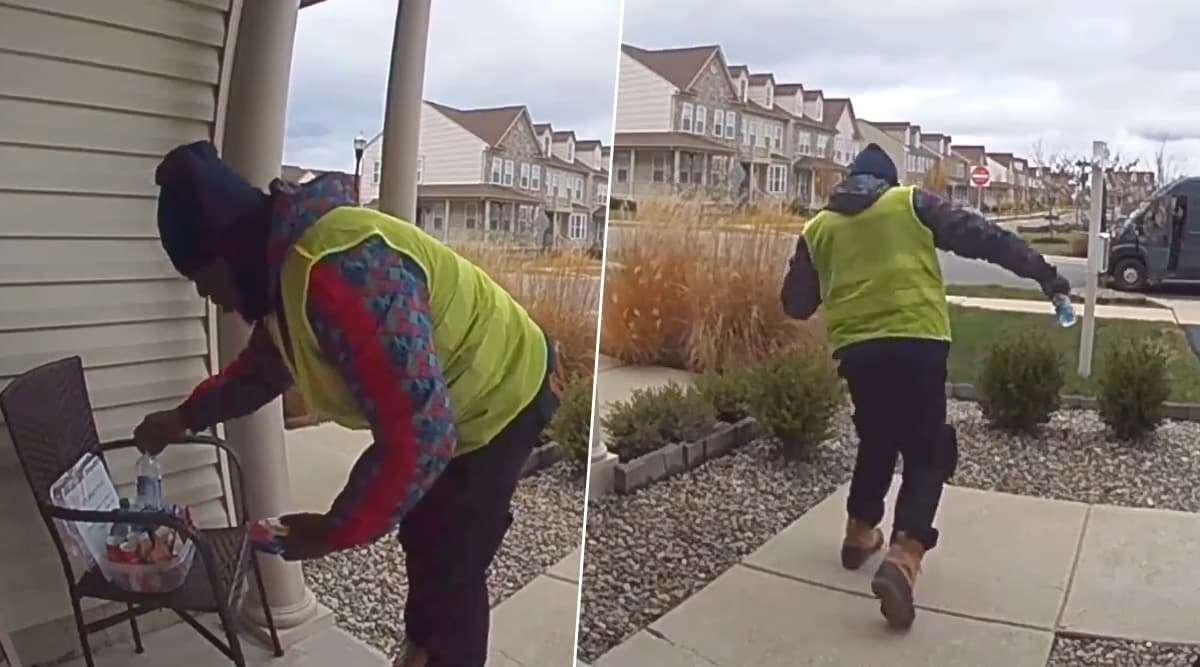 The Holiday season is all about giving and bringing joy in each other and little deeds of kindness can go a long way. A viral video proves that it is actually the small things that speak out louder. An Amazon delivery driver did a little happy dance after his day was made when a woman left treats at her door as a thank you for those dropping off packages. The video of him taking some of the treats and happy dancing his way back to his vehicle is going viral.
This time of the year gets difficult for the delivery drivers due to high shipping demands during the holidays. Kathy Ouma from Middletown, Delaware, saw in the video captured by the Ring doorbell that showed the Amazon delivery driver Karim Earl Reed III dancing with delight. In the video, he can be seen picking a couple of treats and dancing his way to his vehicle. The video of his happy dance has gone viral ever since it was posted with over 7 million views. In the video, Reed can be heard saying, "Aw, this is so nice," before dancing his way back.
Kathy Ouma who shared the video said wrote in her Facebook post: "THIS! Made my day! I leave goodies out every year. Middletown, Delaware. #AmazonPrime Updated: The driver is Karim Earl Reed III - You are bringing millions of people joy! "
Check out the video:
The video has recieved amazing comments online. Someone wrote, "Oh my god, this is the BEST video ever, Kathy. You're one of the most selfless people I know! I absolutely love your heart." The refreshments included water, soda, cookies and other snacks. Ouma always gives away treats during this time of the year on her doorsteps thanking people who make "holiday shopping easy."