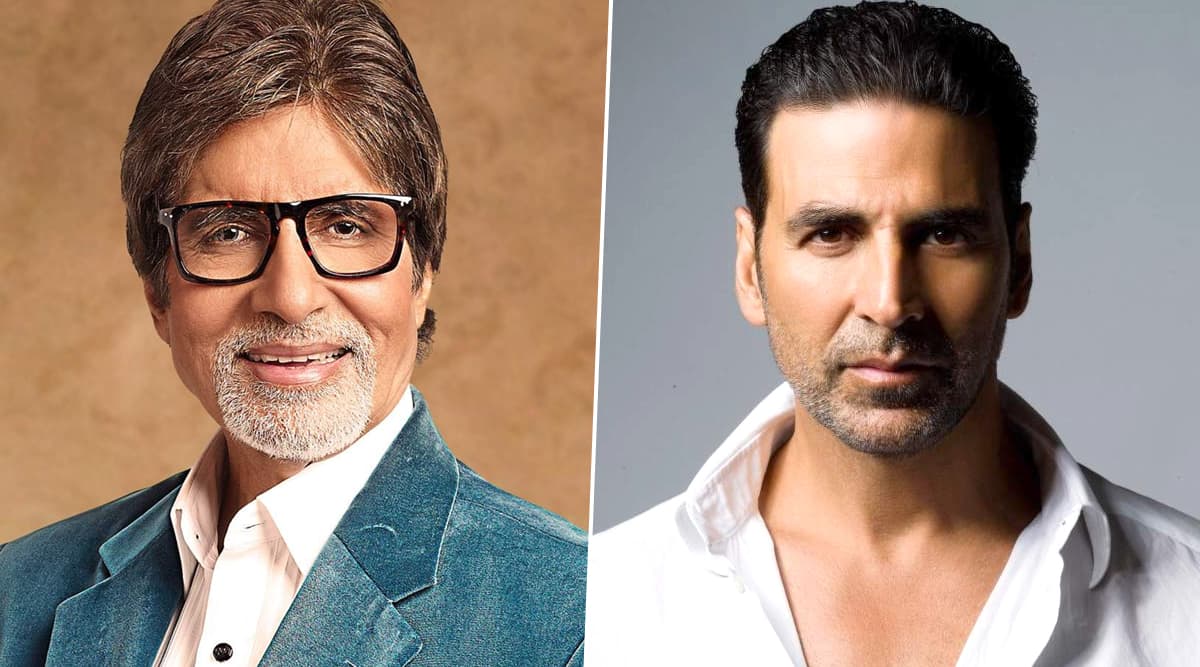 Bollywood celebrities have always stood up for the right cause, but at times many of them can be playing the hypocrisy game and we never know . Now, coming to the point, the latest controversy which has gone viral on the web is none other than the metro car shed in Aarey. With commoners taking every efforts to eliminate the upcoming massacre, it came as quite a shocker when Amitabh Bachchan tweeted in favour of the same. For the uninitiated, Big B via his tweet expressed how metro was a faster, convenient and an efficient mode of transport. And as expected, the megastar got slammed right, left and centre for supporting the chopping off the tress at Aarey. Earlier, even Bollywood's Khiladi Akshay Kumar had tweeted in favour of the burning Amazon Jungle, but, on the other hand, he has been mum about the metro car shed topic. Infact, Kumar in a cryptic way also supported Senior Bachchan and tweeted a video of expressing all things good about his latest metro ride.
If you are not aware of the controversy, then MMRCL has proposed to clear  2,646 trees from the forest area in the Aarey colony, so that it can build a rail shed for its Metro III project. The environmentalists are against it, because such a move could harm the flora and fauna of the city and are staging protests outside the MMRCL office. They have also claimed that felling of these trees would only increase the pollution levels in the city, something which Mumbai has been dealing from many years. Aarey Deforestation Row: Supreme Court Rejects Plea Seeking Alternative Land For Metro Car Shed
Here's The Video of Akshay Kumar, After his Metro Ride: 
My ride for today, the @MumMetro...travelled #LikeABoss from Ghatkopar to Versova beating the peak hours traffic 😎 pic.twitter.com/tOOcGdOXXl

— Akshay Kumar (@akshaykumar) September 18, 2019
Two Bollywood influencers @SrBachchan and @akshaykumar have shared their experiences with Mumbai Metro rides. Interestingly, They have tweeted about #AareyForest yet. You get it? pic.twitter.com/MXL4QOGXx9

— Mohammed Zubair (@zoo_bear) September 18, 2019
And Here's how Big B's Tweet Was Not Entertained By The Netizens:
T 3290 - Friend of mine had a medical emergency, decided to take METRO instead of his car .. came back very impressed .. said was faster, convenient and most efficient .. 👍

Solution for Pollution ..

Grow more trees .. I did in my garden .. have you ❤️

— Amitabh Bachchan (@SrBachchan) September 17, 2019
Sir u cud afford a garden in mumbai.. Not everyone us privileged

— gajanand devda (@gajananddevda) September 17, 2019
And when the trees in a forest are felled down, no doubt the trees can be replaced by planting trees somewhere else but can the damage to ecology restored? https://t.co/S2CBSyYEso

— Arun Naik (@arunbnaik) September 17, 2019
In short Mr @SrBachchan is just stopping short of giving his approval for chopping #Aarey trees.

Yes, sir metro is good, but the shed can be shifted somewhere else. https://t.co/4UebkZpaXT

— Maanmohan Singh Pahujaa (@msgpahujaa) September 17, 2019
This One By Anubhav Sinha Is Pure Gold:
Everybody seems to be having so much fun with Mumbai Metro these days. Wow!!! And I wonder why...

— Anubhav Sinha (@anubhavsinha) September 19, 2019
Many Bollywood celebs have voiced their opinion on saving the ecosystem. Dia Mirza, John Abraham, Randeep Hooda, Shraddha Kapoor are a few names who have protested against the felling of tres. So, what do guys think about this whole fiasco?