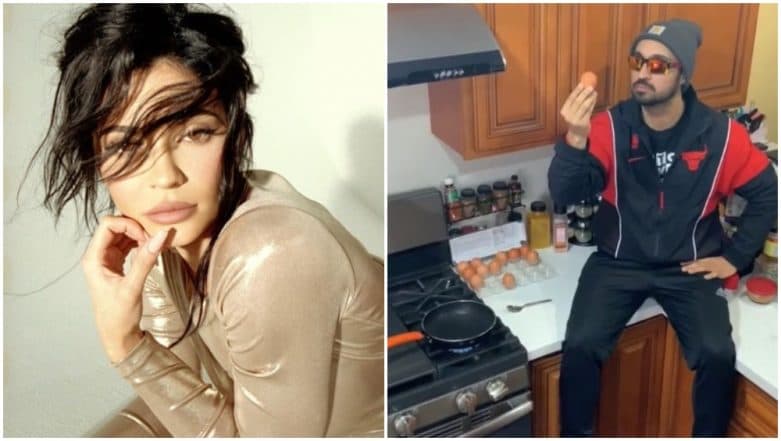 After a photo of an ordinary, brown egg dethroned Kylie Jenner's record for 'most-liked photo on Instagram', actor-singer Diljit Dosanjh, the self-proclaimed biggest admirer of the reality TV star, decided to take the revenge on her part. Yes, you read that right! Diljit breaks the egg for dethroning the internet sensation. He does not only break that egg but also cooked it in a pan to express his anger. He then asks Kylie Jenner to stay tension free and keep sharing her as many pictures as she wants to share on social media. Viral Instagram Egg That Defeated Kylie Jenner's Most-Likes Crown Now Targets Kim Kardashian; Gets Featured On Paper Magazine!
On Thursday, Diljit took the photo - sharing app to share a video, where he is in destroying the egg for breaking his 'baby's' record "Ley Ho Geya Kam Jaan..🥚🍳Tension Free Reh Tu.. Pa Post'an Rajj Rajj 😎 @kyliejenner @world_record_egg P.S - Sangeya Na Kar.. Das Deya Kar Je koi Gal Hundi aa Tan 😘"
Check Out Diljit Dosanjh's Instagram Post:
And, here's the egg that dethroned Kylie Jenner's record for 'most-liked photo on Instagram'.
For the uninitiated, after the picture of Kylie's daughter Stormi held the record of having the largest number of likes on Instagram, a user uploaded a picture of an egg with a caption asking people to like it to break Kylie's record. The caption read, "Let's set a world record together and get the most liked post on Instagram. Beating the current world record held by Kylie Jenner (18 million)! We got this 🙌" Well, the Instagram picture, which had nothing but an egg, actually broke Jenner's record of 'most liked Instagram picture'. Watch this space for further updates.