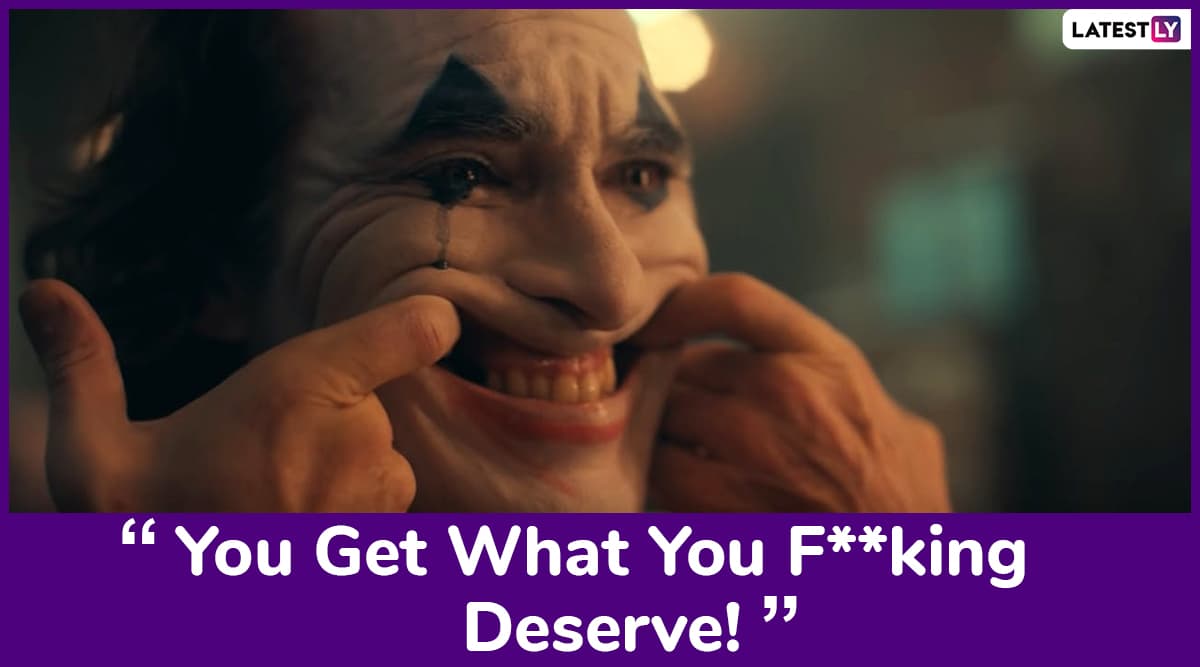 Joaquin Phoenix's portrayal of the dark oppressed psychotic character of the Arthur Fleck/Joker is winning admirers around the world. The Gladiator actor has hit all the right notes taking method acting to all new level in newly released Todd Phillips' 2019 Joker. The eight-minute standing ovation the movie Joker got at the Venice Film Festival now seems apt considering the movie is no less than an art in motion.
One of the highlights of the movies is the strong dialogues associated with the protagonist Joker. Some of them are dark and vicious, going with his character who suffers from deep agony. Some of these dialogues and movie stills have been made into memes which are hilarious even though you may not find a joker on a killing spree funny. But these Joker movie quotes are so powerful that it remains stuck in your mind hours after you left the theatre!
Director Todd Phillips has used each and every bit of his cinematic brilliance to tell us the story of an oppressed human to perfection, but that has not stopped social media on having a little bit of fun at the movie's expense. While some of the memes revolve around the comparison of Joaquin Phoenix's character with past actors portraying the Joker, others focus on how this movie has given DC a real lift in its fight against the Avengers series. The creative brains behind these memes must be applauded for picking on the minute details. Joker Movie Review: Joaquin Phoenix Redefines This Iconic DC Villain With a Beautifully Disturbing Tale.
While memes might evoke a funny reaction, it's the hard-hitting (almost haunting) quotes that will make you think hard. The dialogues mouthed by Phoenix's Joker will make your skin crawl. Do not believe us, go ahead and check out the quotes as they will affect you and how!
1. Is It Just Me or Is It Getting Crazier out There?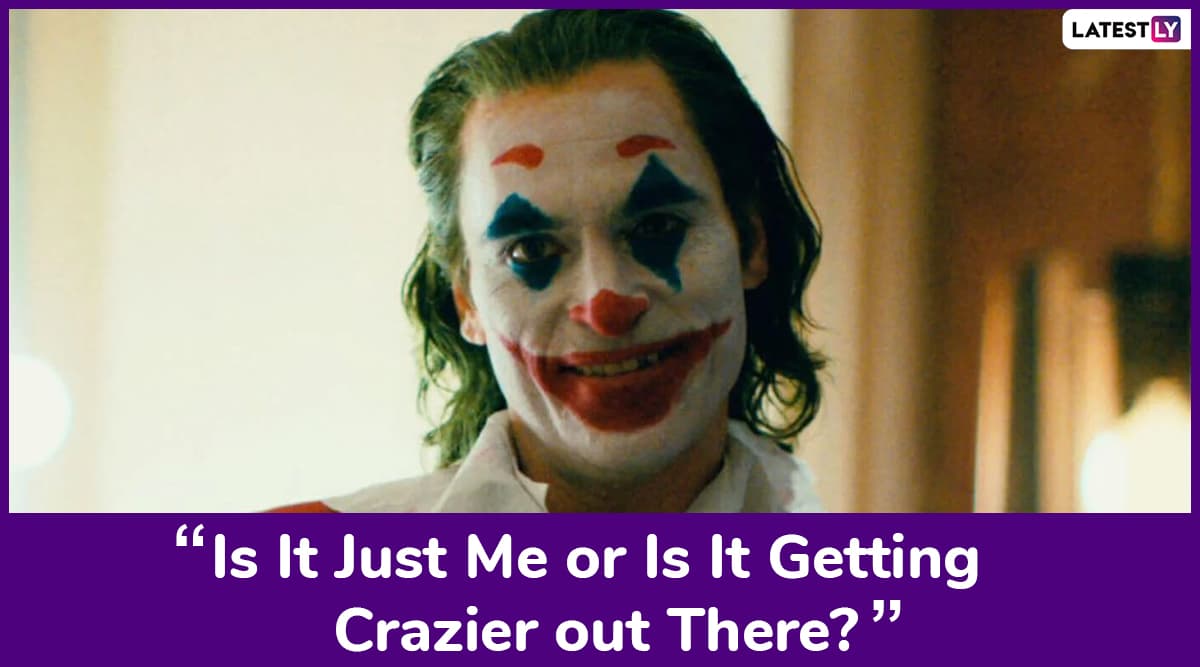 2. I Hope My Death Will Make More Cents Than My Life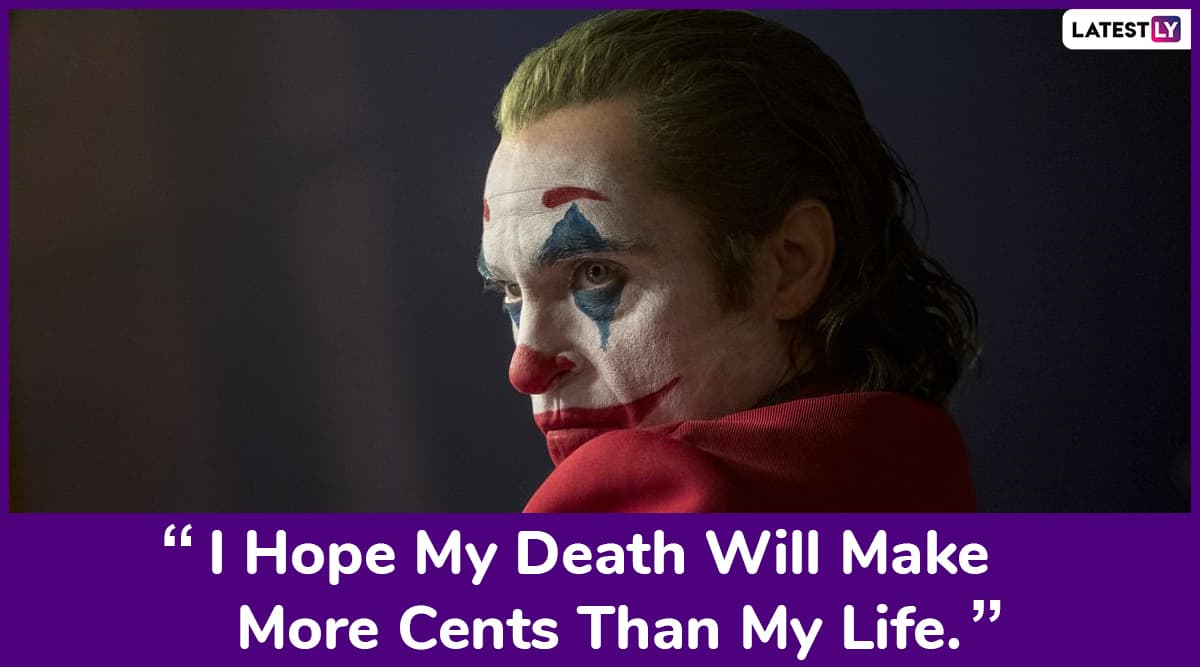 3. Are You Having Any Negative Thoughts? All I Have Are Negative Thoughts.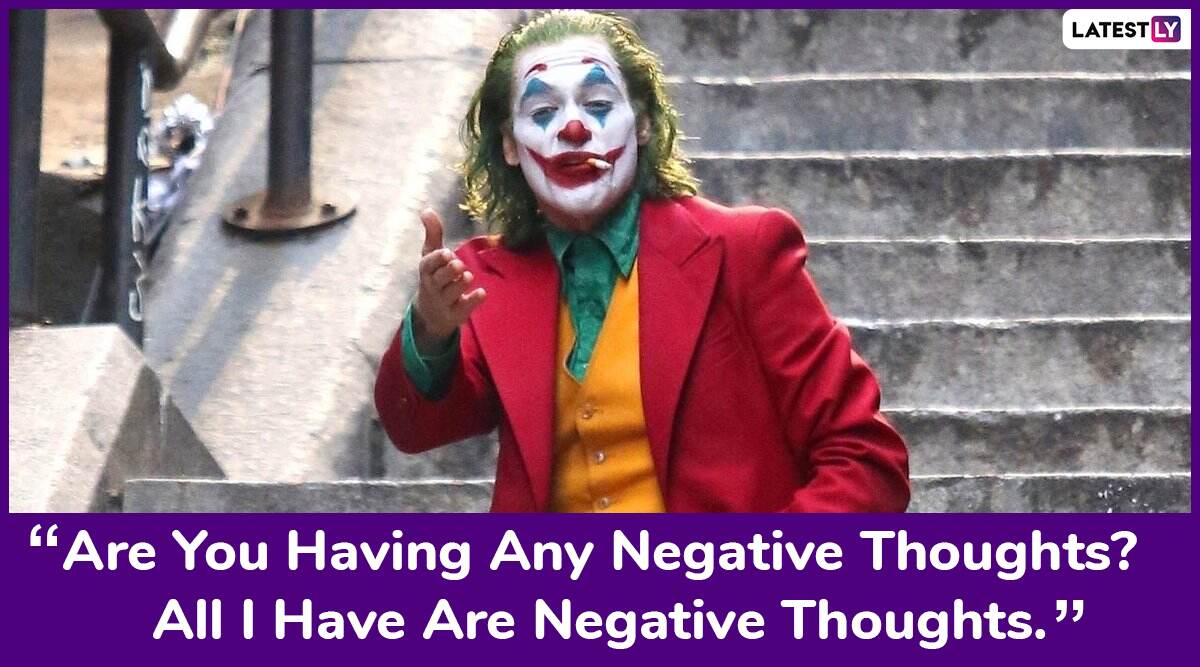 4. The Worst Part of Having a Mental Illness Is People Expect You to Behave As If You Don't.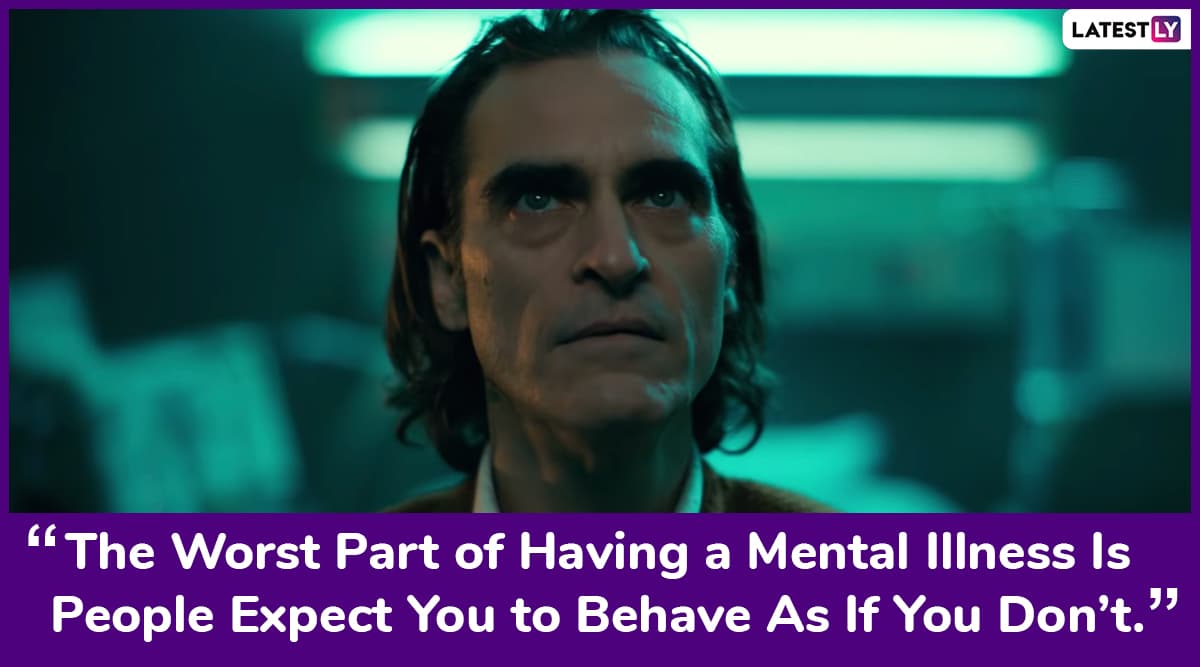 5. I Used to Think That My Life Was a Tragedy. But Now I Realize, It's a Comedy.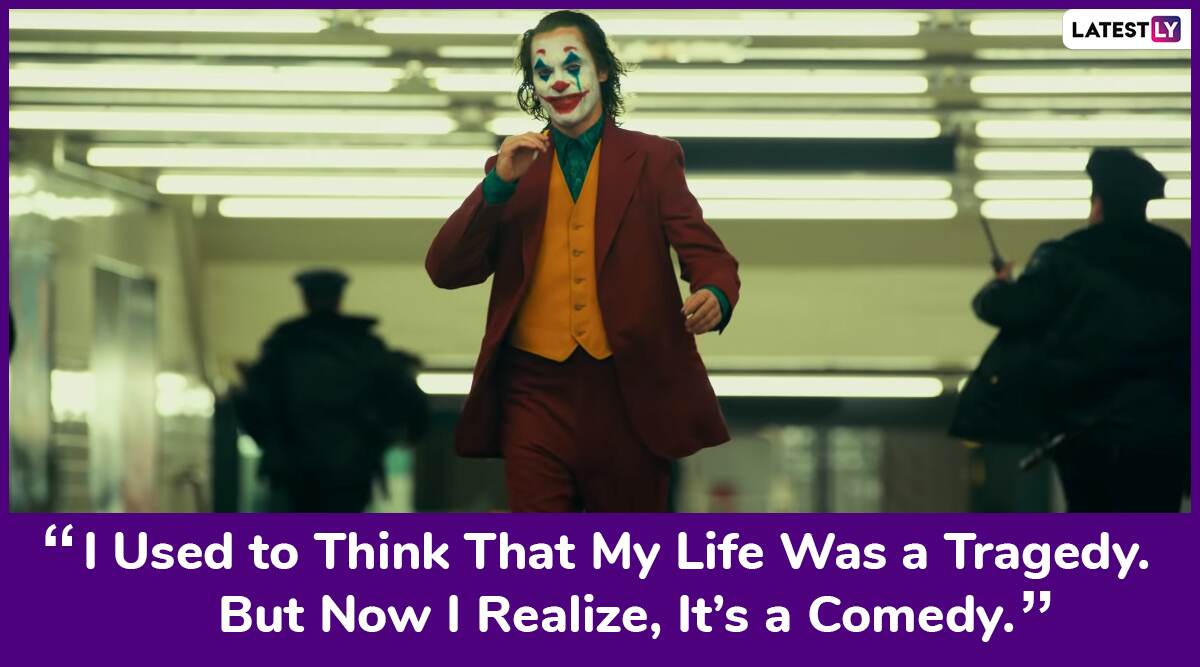 6. When You Bring Me Out, Can You Introduce Me As Joker?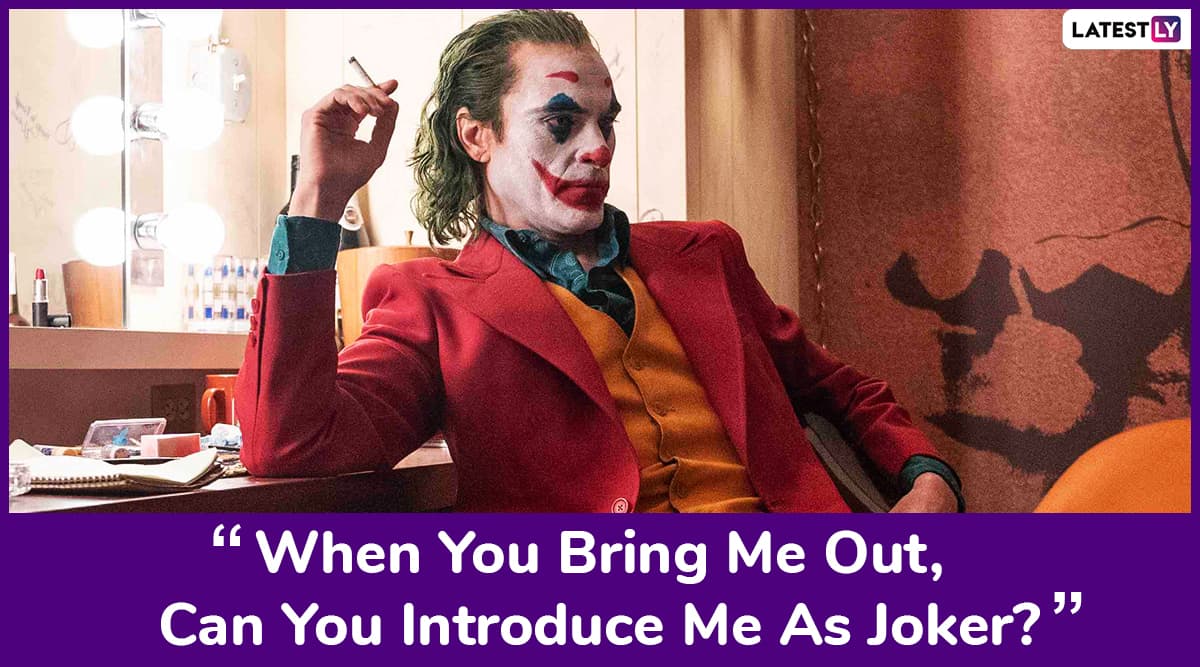 7. All I Have Are Negative Thoughts.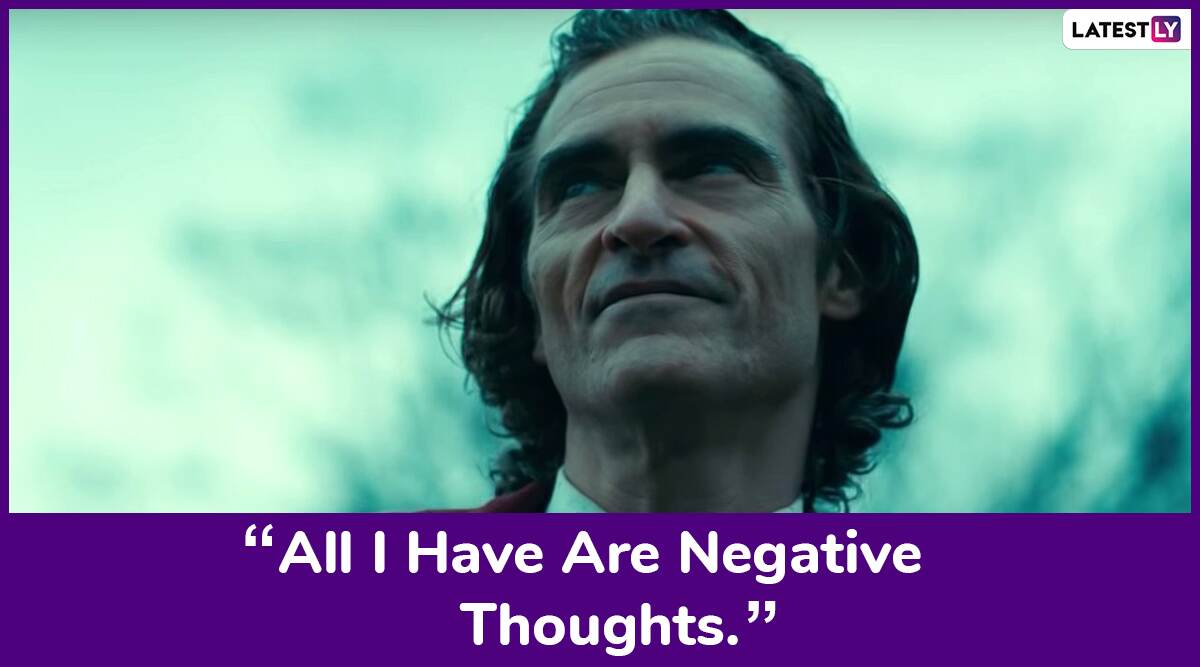 8. You Wouldn't Get It.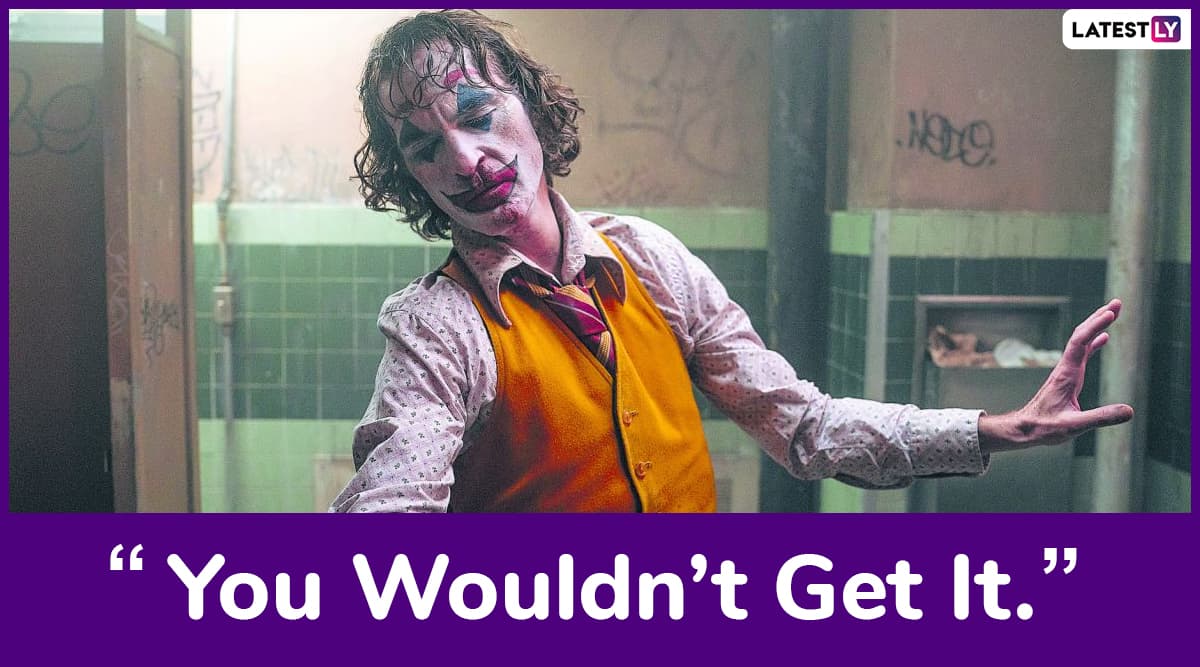 9. You Get What You F**king Deserve!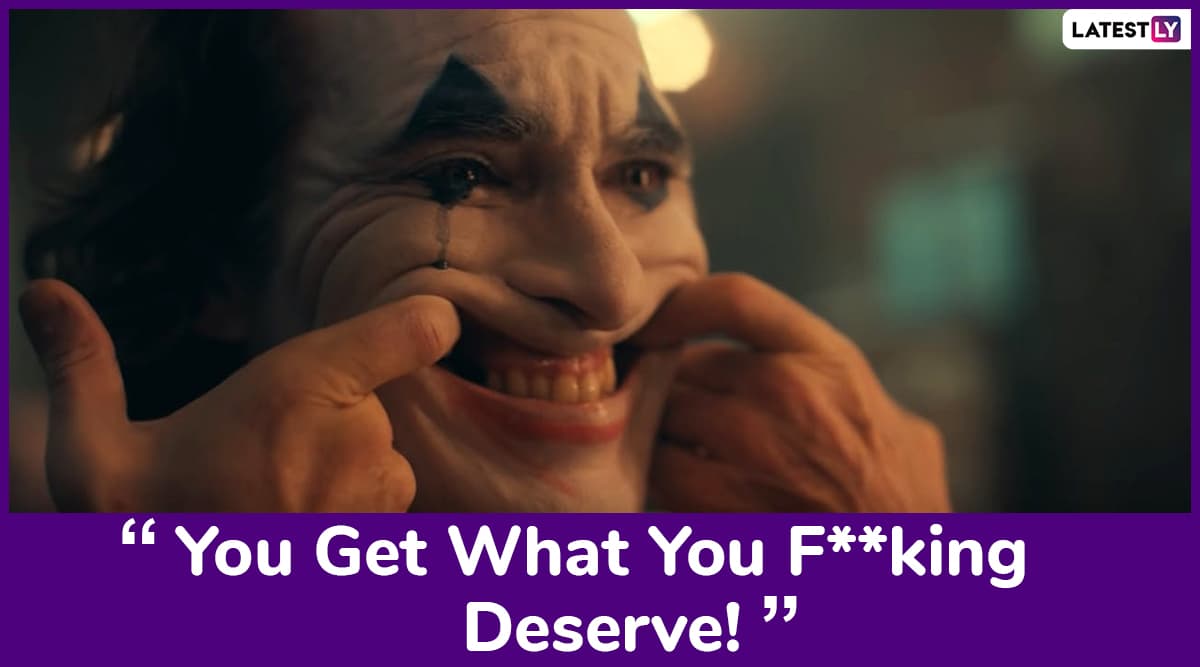 The Joker movie is expected to earn big at the box office with the buzz refusing to die down anytime soon. As the DC fans celebrate their comeback in the movie space, fans are thoroughly enjoying the masterpiece on a loop via quotes and memes trending on social media right now.