Former first lady Michelle Obama has turned 56 years old. Born in the South Side of Chicago, the 44th First Lady of the United States rose to stardom after her husband, Barack Obama became the President of the United States in 2008. A champion of many causes, she became an inspiration to women across countries with her talks and seminars. Today she is an inspiration to many and is actively involved in various social causes. From education to women rights, she has raised voice and motivated people to reach greater heights. And as she turns a year older today, we bring to you some popular quotes by the woman who is an American lawyer, university administrator and a writer. 11 Powerful Lines from The Most Inspirational Women in the World Today.
She is also popular in the United States for advocating healthy eating habits, organic gardening and physical training. She went to Princeton University and Harvard Law School before working at Sidley Austin LLP, the sixth-largest U.S.-based corporate law firm. In Becoming, Michelle Obama's memoir, she tells her story from her childhood in Chicago to The White House. It explains her struggles and wins that lead her to success. Michelle and Barack Obama have two daughters Malia and Sasha Obama who are both studying in universities.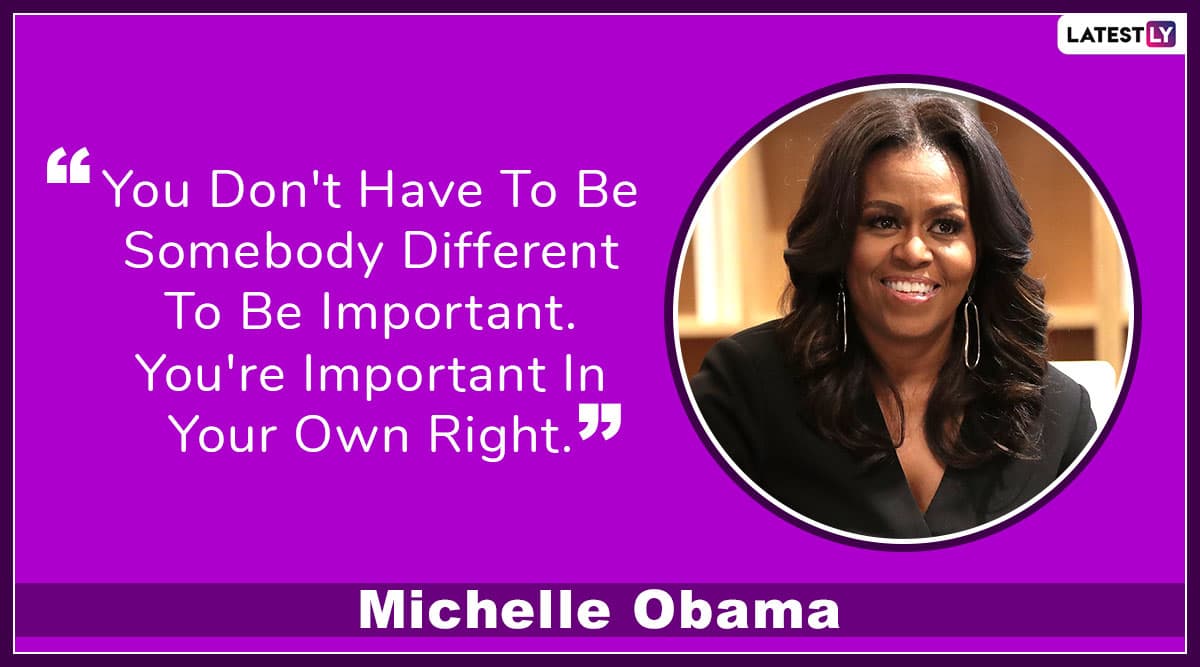 Michelle Obama Quote: "You Don't Have to Be Somebody Different to Be Important. You're Important in Your Own Right."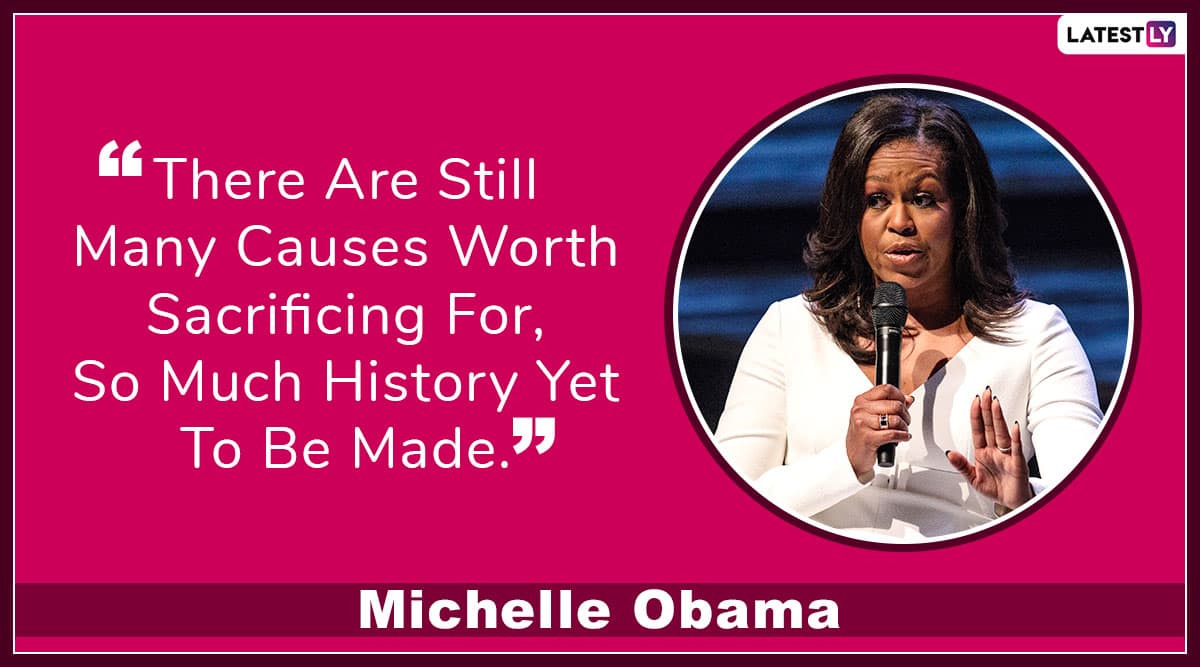 Michelle Obama Quote: "There Are Still Many Causes Worth Sacrificing for, So Much History Yet to Be Made."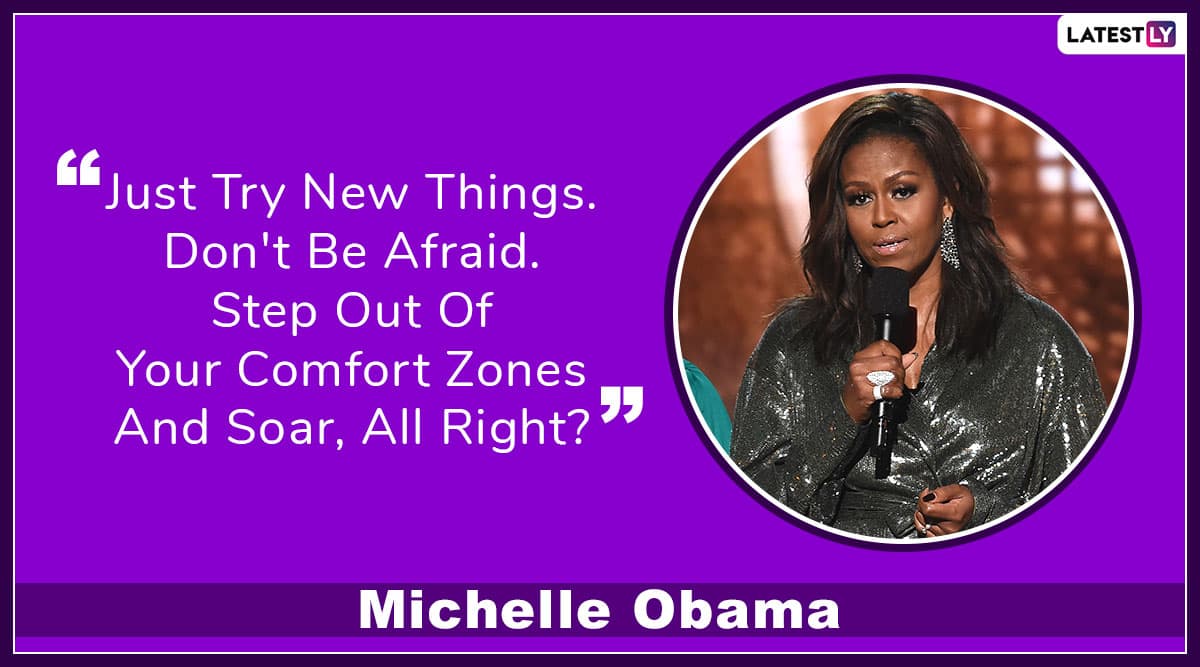 Michelle Obama Saying: "Just Try New Things. Don't Be Afraid. Step Out of Your Comfort Zones and Soar, All Right?"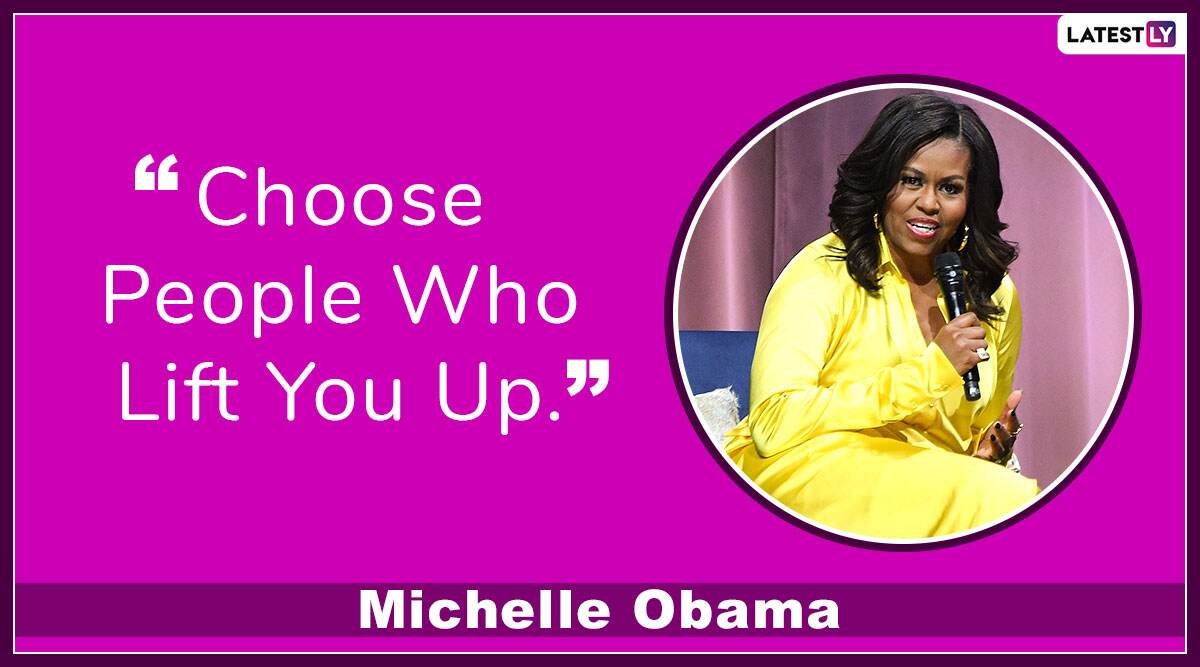 Quote by Michelle Obama: "Choose People Who Lift You Up."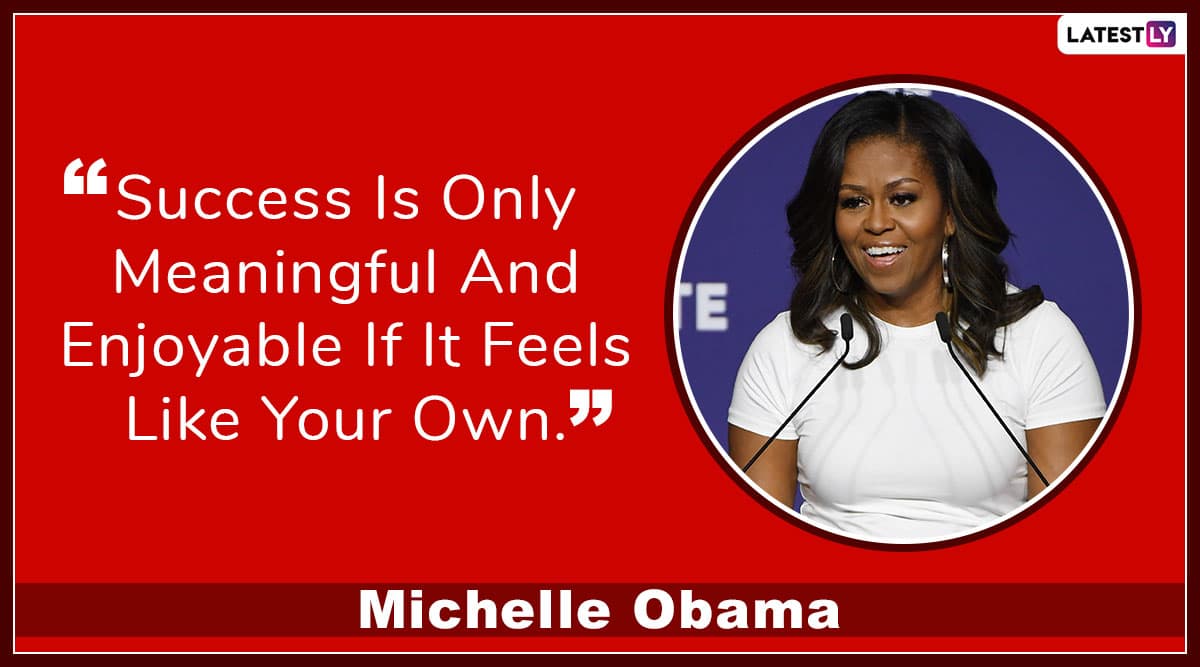 Michelle Obama Quote: "Success Is Only Meaningful and Enjoyable if It Feels Like Your Own."
Michelle Obama Quote: "If My Future Were Determined Just by My Performance on a Standardized Test, I Wouldn't Be Here. I Guarantee You That."
Other than which, the former FLOTUS is known for her fashion sense, love for basketball and her beloved dog, Bo. The strong woman figure is a motivation of women around the world and we wish her a Happy Birthday. We hope she continues to touch loves and become a voice for those who are oppressed.
(The above story first appeared on LatestLY on Jan 17, 2020 07:15 AM IST. For more news and updates on politics, world, sports, entertainment and lifestyle, log on to our website latestly.com).