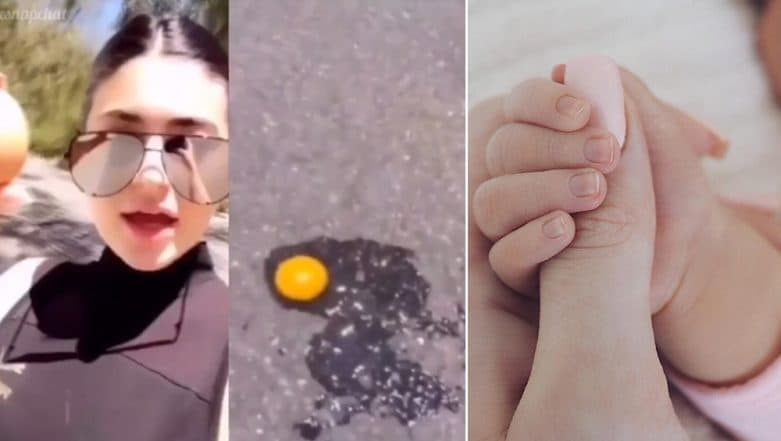 The world record of the highest liked photo on Instagram was held by the beauty mogul, Kylie Jenner who is also made another record of becoming the 'youngest self-made US billionaire' in the world. However, it looks like the former title from her has been finally taken away and the world's highest liked picture title on Instagram now is of an egg- a picture of an egg that was posted by a page called world_record_egg. Believe it or not, the first picture of Kylie Jenner's baby Stormi webster which was until now the most liked picture on Instagram has now been replaced by an egg. The caption for the egg post reads: "Let's set a world record together and get the most liked post on Instagram. Beating the current world record held by Kylie Jenner (18 million)! We got this. The picture uses the hashtags such as, "#LikeTheEgg #EggSoldiers #EggGang." Kylie Jenner's Lips Become Smaller Again; The World's Youngest Self-Made Billionaire Shows Off Her Natural Lips Without Fillers.
Here's the picture that is now the highest liked egg picture on Instagram.
Here the picture of Kylie Jenner that was earlier the most liked picture on Instagram.
View this post on Instagram
Just an hour ago Kylie Jenner reacted to the news of an egg breaking her record of the world most liked picture on Instagram and the reaction is beyond hilarious.
She captioned the video with a "Take that little egg," check out! 
View this post on Instagram
The page already has about 1.3 million followers and has inspired other spin-off accounts as well. The page called world_record_egg does not have any other post on their Instagram account and the single post on their whole page managed to break the record.