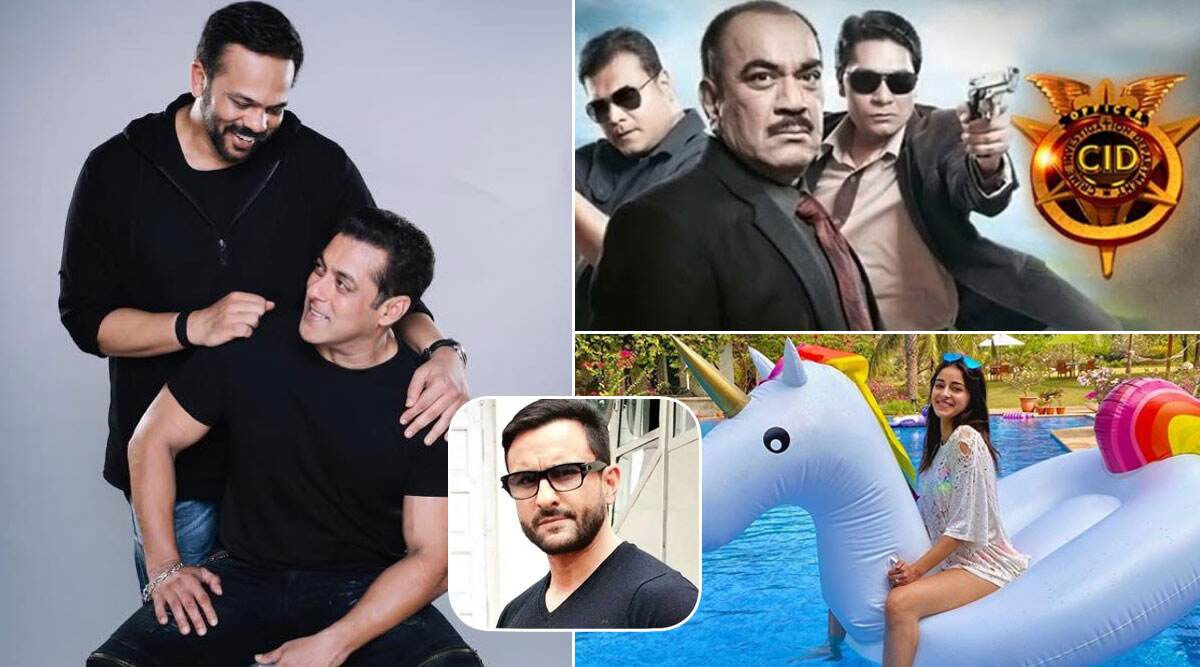 The internet junkies are upto a new meme fest now and this time it is on Saif Ali Khan's 'history' statement. For those of who don't know, the actor recently expressed his opinion on India's history. "I don't think there was a concept of India till perhaps the British gave it one," he said in his interview with Anupama Chopra. After getting trolled on social media by a certain section of society, memes on the same are floating around. These are #ThereWasNoConceptOf memes. BJP Spokesperson Meenakshi Lekhi Taunts 'Taimur' Over Saif Ali Khan's Statement on History.
The netizens are using this hashtag for trolling other popular figures who have been trolled before or are too hit to miss! From Ananya Panday to CID crew to Salman Khan, no one is spared. This trend is quite similar to that of 'Gonna Tell My Kids' trend that had recently grappled the social media platforms. To be honest, Ananya's 'struggle' quote on a recent chat show is running in the forefront when it comes to these memes. Check out some of the quirky and funny memes below.
Starting With Ananya Panday's Struggle Quote
Struggle till Ananya Pandey came into films pic.twitter.com/27ayH0lKOc

— #VishalVyang (@Bhatt_Vishal) January 22, 2020
One More On the Same Rant
#ThereWasNoConceptOf struggle in Bollywood before Ananya Pandey pic.twitter.com/X9rvODlhEN

— A Proud Bhakt (@Mr_Bhakt) January 22, 2020
One on Captain Cool
#ThereWasNoConceptOf helicopter shot before MSD ... pic.twitter.com/WuNERWvW5s

— ™Z (@BoykaAlive) January 22, 2020
That's Why He Is King of Romance
Romance before DDLJ pic.twitter.com/Pv4gFGAOV1

— लौह पुरुष ⚡ (@Ironnnmannnn) January 22, 2020
Until They Said, Daya... Darwaza Tod Do!
#ThereWasNoConceptOf CID until this trio@SonyTV pic.twitter.com/fxnriN8M2q

— my Name is CAA (@bagga_daku) January 22, 2020
RIP Logic
#ThereWasNoConceptOf physics before these guys... pic.twitter.com/AVgnZgwkcE

— Tweet Potato (@newshungree) January 22, 2020
Anyone From 90s?
#ThereWasNoConceptOf biscuits before Parle-G. pic.twitter.com/Rx2UhaBFP3

— Tilak Chouhan (@disrup_ter) January 22, 2020
Ratnagiri Police Hops In!
#ThereWasNoConceptOf "25 din me paisa double". Beware of scammers who give you lucrative deals pic.twitter.com/c0LVptkBJ5

— Ratnagiri Police (@ratnagiripolice) January 22, 2020
On a serious note, the Tanhaji: The Unsung Warrior actor received backlash not just from netizens but also some political figures. Recently, BJP spokesperson Meenakshi Lekhi also dragged his three-year-old kid, Taimur Ali Khan in the whole controversy. On the other hand, BJP MLA Ram Kadam taunted that Saif did not study history from before the British era. Saif has not reacted to any of this as of now. Coming back to the memes, be ready to see your feed flooded with #ThereWasNoConceptOf threads for some days now!