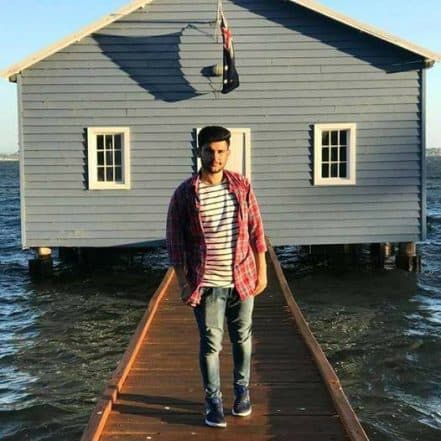 Melbourne, May 21: The addiction to taking pictures of the self at every place has proved to be a dangerous idea even before, especially at tourist places. In a tragic incident in Australia, a 20-year old Indian student lost his life after he fell off the rocks in the ocean at a tourist spot, according to the media reports.
The incident occurred on Thursday when Ankit had gone with his friends at the Gap, near the historic port town of Albany. He was jumping and running on the rocks when he slipped from the 40-metre precipice and just plunged into the ocean. He hit several rocks as he fell 40m down landing on the rock at the base of The Gap, his friends watched in horror helplessly.
All of this was his efforts to take a selfie with his friends! The search operation for him took about an hour and the rescuers had to use a helicopter to find him. His body was found ashore 10 meters and obviously could not be revived. Ankit's friend said that he was being very careful but his leg slipped and he fell down. Selfie Craze Claims Another Life in India: Boy Falls off Over Bridge, Dies in Jamshedpur
"A young male has gone into the water, and sadly lost their life. This is such a tragic event," said Dominic Wood, Great Southern District superintendent. All I know at this stage is that there is a small group, we think of about five young adults, they were down here within the vicinity of the platform behind me around the rocks," Wood said in media reports. The police are still trying to contact the parents of the boy and to send his remains back home. The tourist spot is known to be a dangerous spot and precautions are advised. The site was briefly even closed two years ago and a viewing platform and railings were added. There are also warning signs near the edge but those seem to have been neglected by the friends' group. It has cost them a life of their friend. Ankit was in Perth for his studies.
The incident shows how to get one perfect picture people can go to any lengths and risk their lives. Flaunting travel pictures on social media is the most common trend among the millennials today. The selfie culture is only growing, to an extent that selfie based phone cameras are being developed.  This hasn't been the first life-claiming incident in the name of selfies. But youngsters seem to forget the boundaries just for getting the picture perfect.