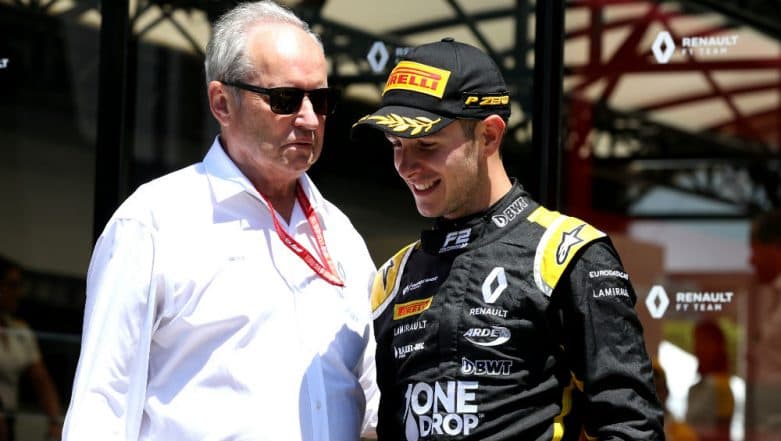 F2 Racer Anthoine Hubert died in a crash after he suffered an accident in the feature race at Spa-Francorchamps in the Belgian GP on Saturday, August 31. The French F2 racer died after his car crashed with Juan Manuel Correa during the 2019 FIA Formula 2 Championship event in Belgium. The Formula 1 fraternity and people paid tribute to the late 22-year-old racer on Twitter. Jessi Combs, US Race Car Driver, Killed in High-Speed Crash. 
Formula 1, sports journalists among others took to social media Twitter to react on French racer's death. While some said they were devastated to hear about the tragic death of the young sportsman, others showed sympathy with Hubert's family. Racer Lewis Hamilton also paid tributes to the French racer on Twitter. Have a look at some of the tweets. Anthoine Hubert Passes Away After High-Speed Collision on Race Track of Belgian Grand Pix 2019. 
Andy Soucek
I'm speechless. So sad, my thoughts and prayers are with the family of Hubert 🙏 @FIA_F2

— Andy Soucek (@ASoucek) August 31, 2019
Lewis Hamilton
Devastating news. God bless your soul Anthoine. My thoughts and prayers are with you and your family today 🙏🏾😔

— Lewis Hamilton (@LewisHamilton) August 31, 2019
F1
For Anthoine.

— Formula 1 (@F1) September 1, 2019
Huge Talent!
A "huge talent" who had racing in his blood. https://t.co/UQLM98zOnz

— Formula 1 (@F1) August 31, 2019
Hubert was GP3 Series champion in 2018. In 2010, he was a runner-up in CIK-FIA Karting Academy Trophy. Recently, US race car driver Jessi Combs was killed while trying to make a new land speed record. She was dubbed as 'fastest woman on four wheels'. Combs was also a TV personality. She died in Alvord Desert, United States.
Meanwhile, Formula 1 earlier released the schedule for 2020 F1 calendar. F1 2020 calendar will see record number 22 races being conducted over the year. The races will start with Australia on March 15 and end with Abu Dhabi on November 29.