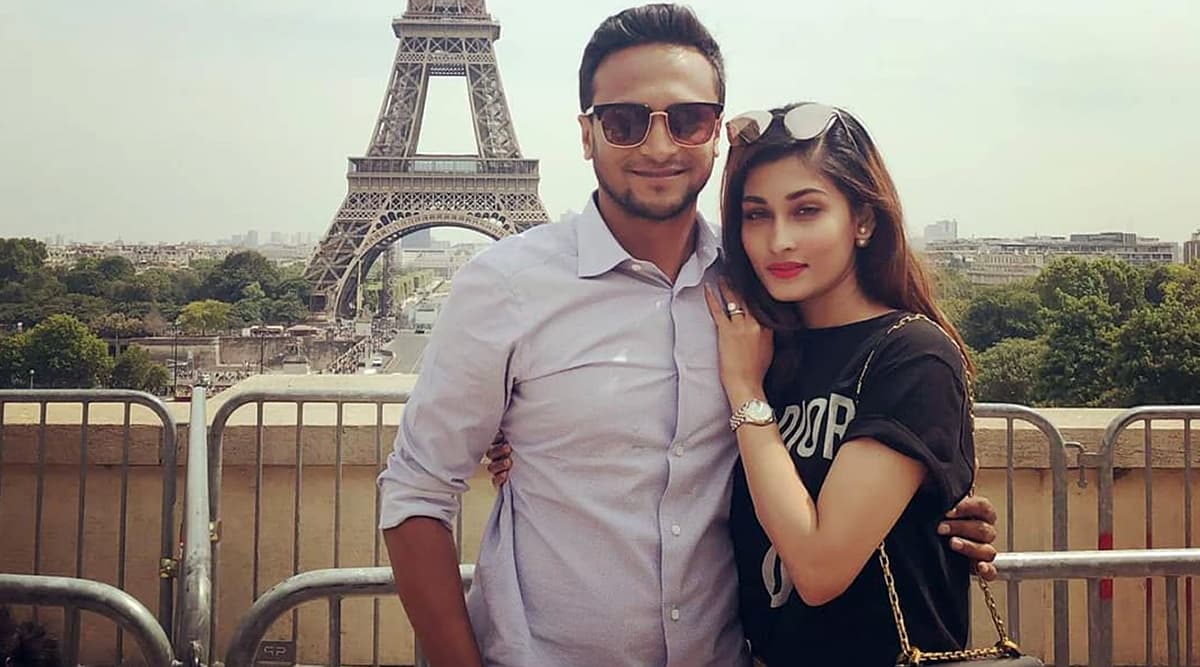 Shakib Al Hasan shared an adorable photo of himself with his wife Umme Ahmed Shishir on their 7th wedding anniversary. Bangladesh all-rounder Shakib Al Hasan also shared a heart-warming message along with the photo on Instagram. Shakib Al Hasan was recently banned by ICC from playing cricket over corruption charges. After the left-handed batsman was banned by ICC in November, the issue caused an uproar among Bangladesh cricket fans. Shakib Al Hasan Urges Fans to Stay Calm Over His Cricket Ban in Facebook Post, Says Bangladesh Cricket Board Has Been Very Supportive. 
In Shakib's Instagram post, the couple were seen in a romantic pose. Eifel Tower, which is one of the Seven Wonders of the World, can be seen in the background. Have a look at the Shakib Al Hasan's post below.
Shakib Al Hasan!
View this post on Instagram
After Hasan's ban, a lot of angry fans made a ruckus in Bangladesh against ICC and Bangladesh Cricket Board. The Bangladesh all-rounder had requested everyone to stay calm. He even revealed that Bangladesh Cricket Board were unaware about the happenings of the matter. Shakib Al Hasan Faces ICC Ban For Not Reporting Corrupt Approach, Bangladesh T20I Skipper May Miss India Tour. 
"To all my fans and well-wishers, let me start by saying that I have been touched and felt blessed by your unconditional support and affection during what has been a very difficult time for me and my family. In the last few days I have realised more than ever what it means to represent your country. On that note, I am requesting calm and patience from all my supporters who may have felt aggrieved at the sanction imposed on me", the 32-year-old had wrote in a Facebook post.
An Indian bookie Deepak Agarwal had approached Shakib Al Hasan in the past for match fixing. He did not report the matter to ICC for which he faced the ban. He is charged with ICC's Article 2.4.4 of anti-corruption code. He will be free to resume playing cricket on October 29, 2020.