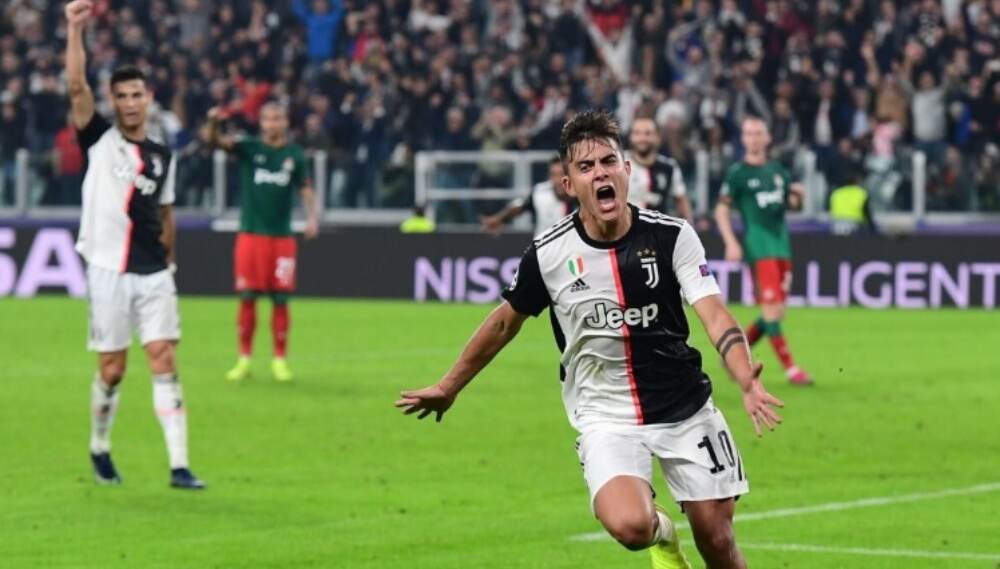 It is often debated that Cristiano Ronaldo doesn't get along well with his teammate Paulo Dybala. In fact, it was reported that CR7 didn't want Dybala to stay at Turin. But none of the deals for Dybala worked out and he is still at Juventus. However, the reported rivalry between the two took the centre stage when Paulo Dybala scored a goal and the former Manchester United star raised his hand for celebrating his teammate's goal. But a few netizens thought that he called for an off-side and this created a divided opinion on social media. Paulo Dybala's Double Leads Juventus to a 2-1 Victory Against Lokomotiv Moscow UEFA Champions League 2019-20 (Watch Videos). 
Now, during the match between Juventus and Lokomotiv Moscow, Dybala scored a couple of goals and this saved Juventus from an embarrassing loss. The team won the game by 2-1 as Dybala scored a goal at 77th and 79th minute. Now, here was one gesture from CR7 that came under the microscope and sent the fans into a tizzy. After Dybala scored a goal, CR7 was seen raising his hand. While a few fans thought it was CR7 who was celebrating the goal, the others thought otherwise.
First check out the video of the same:
Ronaldo the selfish gangster

😂😂😂

Man is raising hand for offside against his teammate.

🙆🏽‍♂️#JUVLMO #UCL pic.twitter.com/d27LUQXhM8

— Osas (@NuclearBobo) October 22, 2019
Funny
Lol funny of you, that's his normal gesture when a team mate scores, he raises his hand always so wtf is your problem... Go do something better with your life mate

— Winner (@Clowcanz) October 22, 2019
Picture
🤡🤡🤡🤡 pic.twitter.com/0uV7G8C4Lv

— Jamal (@Michael__velli) October 22, 2019
You just hate him
Bro that is what he always does when a teammate scores a goal... Eii you guys just hate him😂😂😂😂

— TuEsDAe ViBes (@tuesdaevibes) October 22, 2019
He was celebrating
He was celebrating

— Atharv Patil (@AtharvPatil10) October 23, 2019
CR7 is jealous
Leemao. Ronaldo seems jealous

— Uncle Ruckus, few relations (@Rimitan_A) October 22, 2019
Placed in Group D, Juventus continues his unbeaten run at the UEFA Champions League 2019-20 points table. The team has seven points in their kitty. Out of the three matches played by the team, they won a couple of them and faced one draw. Lokomotiv Moscow will host Juventus in their home ground on November 6, 2019.