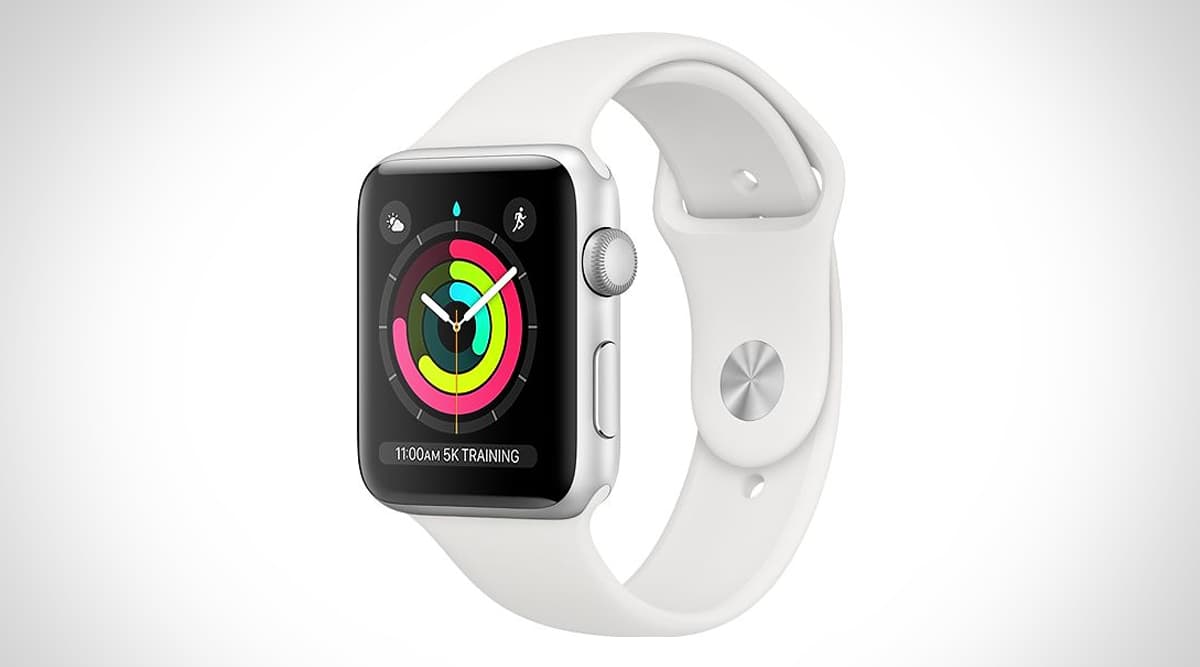 At the heart of a new feature is the detection of a severe fall when you are wearing the Apple Watch. The tech company was smart enough to create and introduce this feature called "Fall Detection," for Apple watch series. Ever since then, we have heard stories of the smartwatch saving people's life. In the recent news is a New Jersey couple who is crediting the Apple Watch for saving their life following a deadly drop down a mountainside. The tragic incident has been headlined just a month after a son could detect his father, who had a terrible fall and got immediate medical attention after his smartwatch called 911. In this article, we look at those similar incidents other than the recent ones when wearable technology has redefined medical emergencies. iPhone Saves a Man's Life! Australian Survives Arrow Attack Thanks to his Apple Phone. 
According to reports, James Prudenciano along with his date, Paige Paruso was lost during a hike in Hartshorne Woods Park in Middletown last week and then fell over a cliff. It began to dark, and the couple decided to slide down the cliff, hoping to land on solid ground. But realised there was nothing below them but rocks and the Navesink River. Paruso jumped down into the river and yelled that she was not hurt.
Following the same when Prudenciano jumped, he landed on a rock and fractured his back. "I really felt I was going to die. There was no way out of this for me. I literally said my last goodbyes," he was quoted in the New Jersey 12 report. It was at the moment, when his Apple Watch automatically dialled 911. The police told the same outlet that they rescued the couple from the river by boat and took them to a nearby medical centre where they were treated for their injuries. Here are three major times when people were saved because they were wearing Apple's smart watch.
Washington Mountain Biker
Gabe Burdett was visiting his father, Bob, to enjoy mountain biking in Riverside State Park in Washington, United States. He got a text from his father's Apple watch informing that he detected a "hard fall," along with a map to his location. Meanwhile, the smart watch's fall detection auto dialled 911. When Gabe reached the scene, he could not find his father. He got another update with a change in his father's location to the hospital he was taken.
Here's the Story:
Man goes biking, flips his bike, hits his head, gets knocked out and doesn't regain consciousness until sometime during the ambulance ride.

Apple Watch detects the fall, autodials 911 with his location and EMS has him picked up and in the hospital in <30 minutes.

Incredible. pic.twitter.com/s2HzGHpjqn

— Yuri Sagalov (@yuris) September 21, 2019
Norway Man's Fall in His Bathroom
Earlier this year, a 67-year-old man named Toralv Ostvang experienced a severe fall in his bathroom. The smartwatch immediately contacted the local emergency services along with the information regarding Ostvang's location. According to reports, in just half an hour of the fall, rescue workers arrived at the scene and found Ostvang lying on his bathroom floor, unconscious and bloody. He survived three facial fractures.
Car Accident in Maine
An 87-year-old woman, identified as Dotty White met with a car accident that took place in Kennebunk, Maine, in June, 2019. Thankfully, she was wearing her Apple watch series 4. After a brief warning period, the smartwatch called the emergency services as well as her emergency contacts. White recalled that the watch dialled his son in Florida, daughter in Massachusetts and another daughter in Maine, so that they are alarmed about the incident.
These were the few incidents that have credited Apple's Watch Series for saving their lives. Those who won the smartwatch must enable fall detection and emergency services. It is great to see how technology has redefined immediate medical attention. We all must credit the smartwatch for saving many people's lives.