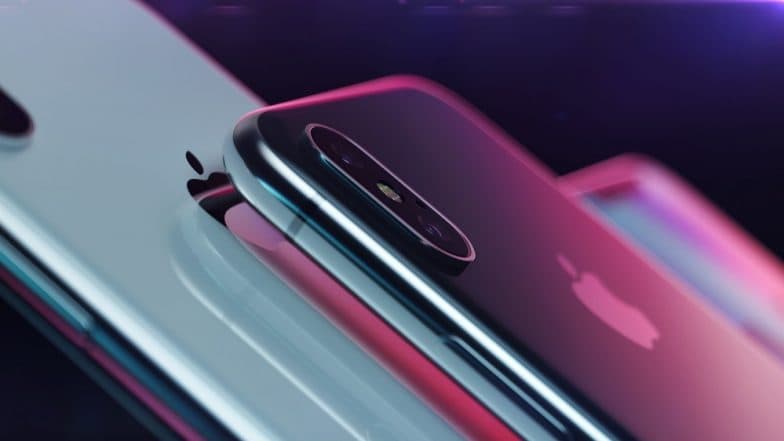 Apple, a Cupertino-based tech company will not be introducing its 5G network compatible iPhone before 2020. According to the report from Bloomberg, it is believed that the American tech giant has revealed the timeline for adopting new generation of cellular connectivity – 5G. The report suggests that we won't be seeing 5G compatible iPhone device from Apple before 2020. Several reports in the past also highlighted that 2020 iPhone could be the appropriate candidate to feature 5G connectivity. Moreover, the mobile carriers as well as Apple's rivals will be adopting the new 5G technology by the year 2019. Apple Approves TRAI's 'Do Not Disturb' App on iOS App Store To Avoid iPhone Ban in India.
Considering several market rumours and reports, it is believed that Intel could be the most prospective candidate to provide the 5G modem to Apple. This makes sense as the fact that Apple had disputes with Qualcomm – a leading modem chip maker in the past. Moreover, the American giant is also not in good talking terms with Samsung and Huawei. Well, this leaves Apple with sole candidate – Intel. Moreover, Samsung and Huawei are also investing heavily in the 5G network to introduce their 5G compatible smartphones in the market. World AIDS Day 2018: Apple Logo in Stores Turned RED Worldwide to Participate in Fight Against AIDS.
In the past, we have already seen that Apple has been slower in adopting 4G technology in comparison to the broader phone market. Well, this decision has proved to be a good one for the company, as other major brands started competing in the race of fitting 4G LTE components into their phones. In this process, the other brands not only comprised on the size but also battery life whereas Apple adopted wait and watch strategy. Once the technology became more matured, Apple carried out seamless transition. Moreover, it is not share if the market will be as patient in waiting for the 5G transition.