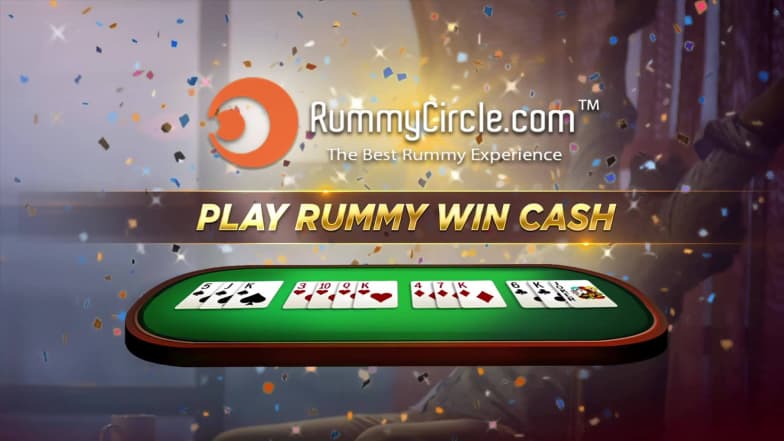 Many confuse the online gaming industry with gambling, which is easy to do when you can win money by playing online games. And one of the games that have been mistaken in this aspect is online rummy. However, this worry is baseless, as the game is entirely legal. The traditional card game has been given a digital makeover and players can win cash and other exciting prizes right on the website or app. But that isn't the only reason why players are attracted to this compelling game.
What makes rummy so exciting?
Except for Assam, Odisha, and Telangana, gaming legislations accept games of mere skill.
Thirteen-card rummy became a part of the category 'Game of Skill' in the year 1967. As per the Supreme Court, rummy involved skill because you need to memorise the cards that are being dropped.
Seeing the potential in this, start-ups made use of this legal position and started to launch rummy for real money on the internet a few years ago.
From what was mainly a club-oriented indulgence, today rummy has become a year-round affair for enthusiasts from all over the country. Sites like RummyCircle allow players to play for real money, without partaking in illegal activities, while fulfilling their love for the game.
What makes RummyCircle a leader in online rummy?
Innovative technology not only allows players to download the game and play it anywhere instantly and on the go but also provides them with options to design their playrooms and indulge in fast-paced games. Skilled rummy enthusiasts employ their winning techniques, and since there is no human shuffling in the cards, there is no room for miscalculations or foul play. This is possible on platforms like RummyCircle since the Rummy Federation has a code of conduct that establishes transparency while protecting the players. The cards are encrypted, and data-driven analytics prevent any possibility of cheating, however small, of any kind. The winner gets his money immediately, and this helps RummyCircle provide a top-of-the-chart, personalised gaming experience.
Reports show that online gamers in India with rummy game download by predominantly male, aged between 22 and 44 years, and 93% of these gamers use their smartphones or tablets. A survey conducted by 'Games Bond' found that with the unprecedented rise of smartphones and the rummy app, the gaming market has skyrocketed to fame, experiencing exponential growth. From 131 million players in 2014, it rocketed to 150 million in three years.
What really works
Online rummy requires skills that you need to have at your fingertips. The 21-card game or the 13-card game can be played and practised anytime. When you register online, there are a bunch of bonuses and rewards for the player. As you keep playing and sharpening your skills, it becomes even more exciting and interesting.
There are daily, weekly, and monthly tournaments to indulge in. Often, there are festival tournaments as well, where the stakes are high, and the winnings offer great incentives. In 2017, Mr. Reddy from Bangalore won 6.77 lakhs at a festival tournament!
Apart from the thrill, the strategic planning, the multitasking, the mental agility that rummy provides and the underlying factor that it teaches life skills, perhaps unknowingly, are vital skills players can adopt when playing rummy.
When the cards are dealt, it may or may not be a good hand. It is up to the players to use the brain to observe and analyse the situation and then compartmentalise. As the other players and their cards are not visible to anyone, it calls for awareness and fore-thinking.
Impromptu multitasking acumen is developed because of the unexpected hands dealt in the whole game-scene. Complex decisions have to be taken on the spot, relying on experience or the warm, familiar gut feeling. All this creates a virtual environment of excitement and thrill which keeps every player hooked to the rummy variants offered on online platforms.
There are three different variants - Pool Rummy, Point Rummy, and Deal Rummy, in which the games are played for cash, and transactions are immediate. Statistics say that on an average, 4000 people play these at any given day. Apart from the welcome offer, classic rummy promotions include deals of the day, vouchers, gold coins, weekly, monthly and day to day offers.
Rummy is a game where a player's skills are the most important. The outcome of whether you win or not depends mainly on the observation skills and analytical abilities of the players.
All in all, rummy is a card game that is loved by millions of Indians and card enthusiasts. Since it's a game of strategy, more and more players are joining in to play online rummy. Not only is it a way to win money but also a way to improve a tonne of skills.
As a gaming portal, RummyCircle attracts thousands of people, ensuring they find a place that allows them to use their mental talents. RummyCircle has accomplished analysts to process structured and unstructured data. From gathering information of the gamers, by their preferred choices of games, they built an automated system to segment players, giving them the right incentives to continue or stop according to the degree of their play. This has resulted in an increase of 3.2% in overall retention.
Online Rummy is definitely here to stay. The portals are open, the game is on, and the winner takes it all.