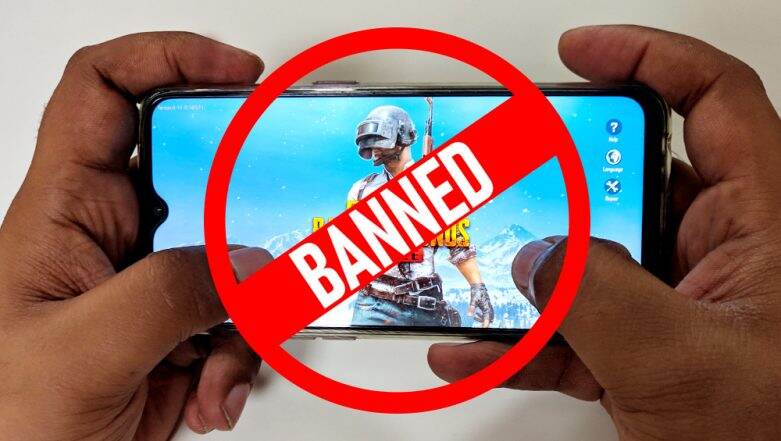 In less than 2 years of introduction, PUBG aka PlayerUnknown's Battlegrounds has gained immense popularity from the game lovers across the world. With over 100 Million downloads on Google Play store, the online battle royale game has received several positive responses from the audience. But, the multiplayer game has also been condemned for being addictive and harmful. In the past, we did see some incidents reportedly linked with the game where players have injured themselves or posed danger to others. One such incident wherein Jammu fitness trainer injured himself because he lost a game in PUBG. Online Gaming Addiction: PUBG Mobile Imposes A Digital Lock Ban on Users Below 13 Years of Age in China.
Calling the game demon and source of negative things among youngsters, various state governments on several occasions made attempts to curb the negative effects of the game. Now, Surat district administration went ahead to impose a ban on the game. The body decided to ban the game particularly because of increase in violent behaviour among the children and the youth. Also, the students addicted to the game have not performed well in studies, according to the report. PUBG Addiction: Youth in Madhya Pradesh Drinks Acid Mistaking it For Water While Playing Online Battle Game.
As per the administration, the PUBG game ban will be imposed starting from March 9, 2019. Moreover, the body has already sent a circular letter concerning the ban on PUBG Mobile game to primary education officers for making collective effort in reducing number of incidents increasing from the game addiction. Additionally, Chairperson of Gujarat Child rights body too has sent a circular to National Commission for Protection of Child Rights (NCPCR) across all states to reduce negative effects of the game. Cheaters Beware! PUBG Aka PlayerUnknown's Battlegrounds Using Machine Learning To Detect Cheating Attempts.
It is important to note that the administration or any of the state government hasn't issued any statement how they are planning to ban the game. We believe that the initial step from the body would be informing education bodies to keep a check on students and guiding the parents about the effects of the game.