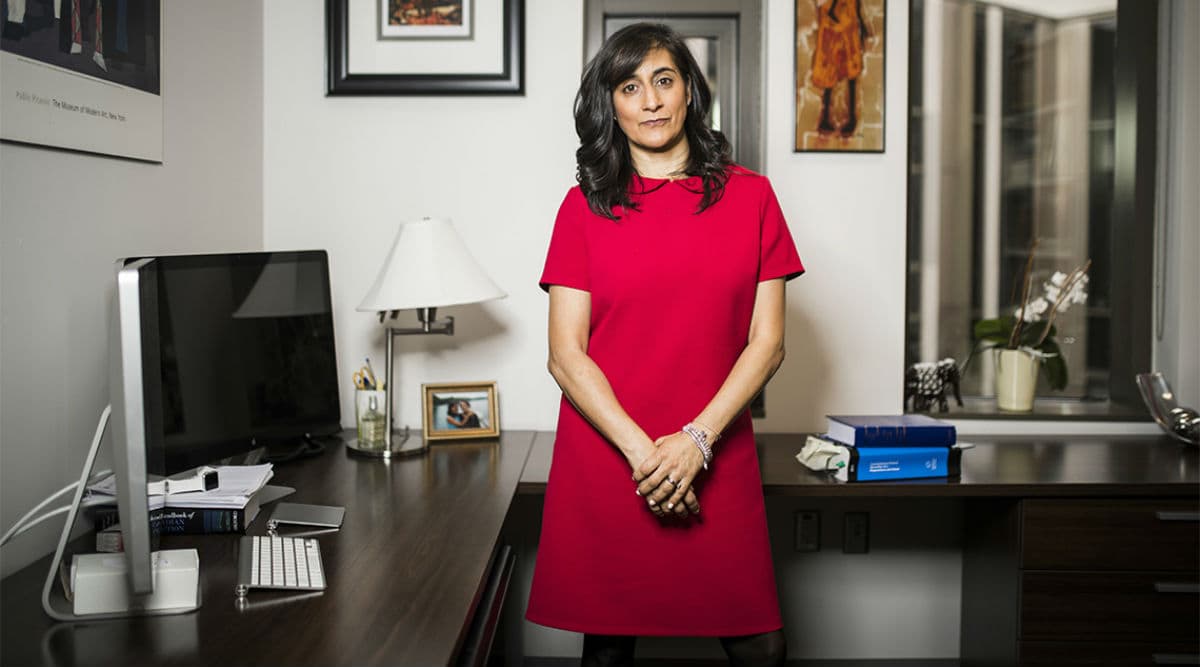 Toronto, November 21: Canada's Prime Minister Justin Trudeau on Wednesday inducted Anita Anand as a minister in his cabinet. Anita Anand has been named the minister of public services and procurement. Anand was elected to the House of Commons for the first time in the October federal elections. Her victory and subsequent induction in cabinet assume significance as she the first-ever Hindu woman to be elected to the Canadian Parliament. Canada's Trudeau Unveils Domestically-Focused Cabinet.
Apart from Anand, Bardish Chagger, Harjit Sajjan and Navdeep Bains are other Indo-Canadian ministers, who featured in Justin Trudeau's cabinet. Anand is one of the seven newcomers to the cabinet. As in 2015, half the appointees are women in Trudeau's cabinet. "Today, I can introduce the strong, diverse, and experienced team that will work together to tackle the big issues that matter to people from coast to coast to coast," PM Trudeau said in a statement. Canada General Election 2019 Results: Justin Trudeau's Liberals Win Canada Vote, Will Form Minority Govt.
Who is Anita Anand?
Born in Kentville in the province of Nova Scotia, Anita Anand won the federal election from the riding of Oakville in Ontario. She is a professor of law at the University of Toronto. Mother of four children, Anand was the chairperson of the Canadian Museum of Hindu Civilisation. She also conducted research for the Commission of Inquiry into the Investigation of the terrorist bombing of Air India Flight 182.
Anand is described on her Liberal party website as a scholar, lawyer and mother of four who has lived in Ontario for almost 35 years. Her parents, both medical professionals, are from India. Her late mother Saroj Ram was from Amritsar and her father SV Anand is a Tamilian. In September, Anand won the Yvan Allaire Medal for outstanding contribution in governance of private and public organizations.