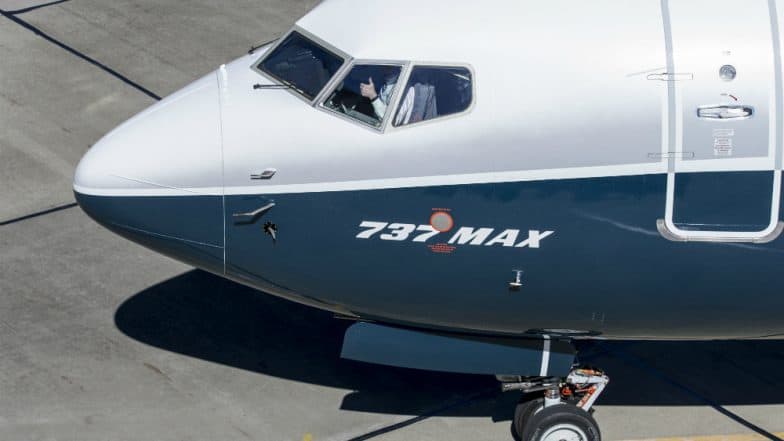 Paris, March 14: The black boxes recovered from the Ethiopian Airlines Boeing 737 MAX plane that crashed on Sunday has been received by France for analysis, said Ethiopian Airlines on Thursday. It may take many days to complete the first readings of the black boxes recovered from the aircraft. The black boxes arrived in Paris today, where they will be examined by the Bureau of Civil Aviation Safety (BEA), France. Boeing 737 MAX Aircraft: All About The Ethiopian Airline Airplane That Crashed And Why These Planes Are Being Grounded In China, Singapore And Other Countries.
"An Ethiopian delegation led by Accident Investigation Bureau (AIB) has flown the Flight Data Recorder (FDR) and Cockpit Voice Recorder (CVR) to Paris, France for investigation," the airline said in a statement reported Al Jazeera. Boeing 737 Max 8 Aircraft Banned or Grounded in 50 Countries, Including US, Company Supports Action.
The black boxes were sent to France because the east African country lacks the high-tech facility to carry out a detailed analysis to determine the cause of the tragic incident. The devices from the United States made aircraft will be analysed by France's Bureau of Civil Aviation Safety.
After the fatal plane crash which killed 157 on board on Sunday, several countries including India, Australia, Singapore and China have grounded the Boeing 737 MAX jets as the precautionary norm. The United States President Donald Trump also grounded Boeing's 737 Max fleet citing the safety of American people.
"Boeing had full confidence in the safety of the 737 Max" but "out of an abundance of caution and in order to reassure the flying public it had decided to temporarily suspend the entire fleet," said Boeing in a statement.