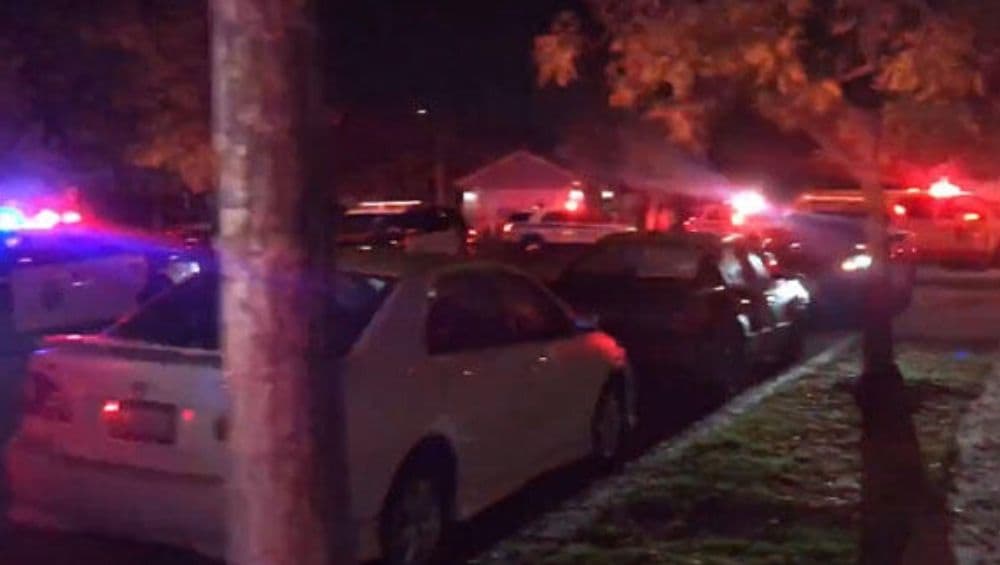 California, November 18: In another shocking incident, ten people were shot and several were reported to be in critical condition when someone open-fired on a family, who were at a gathering in Fresno. According to an NBC report, the family was watching a football match in the backyard, when one of them sneaked in and started firing. More details on this piece of news are awaited.
According to some reports, three died on the spot and one when the victim was brought to the hospital. The gunman is at large and police is scanning the area searching for witnesses or anyone with surveillance cameras which may have captured the suspect. California: Shooting at Halloween Party Near San Francisco, Four Killed, Several Wounded.
Check tweet:
#BREAKING MASSIVE police response in a neighborhood by Peach/Pine in Fresno. Streets clogged with cars/ambulances...a lot of people being put on stretchers. Waiting to learn more. pic.twitter.com/HUT03Cdryp

— Dennis Valera (@dennisreports) November 18, 2019
In a similar horrific incident that took place recently, a student gunman opened -fired at a Southern California high school, killing two students and wounding three others before he was captured in grave condition after shooting himself in the head. The shooting occurred at Saugus High School in Santa Clarita, about 30 miles (48 kilometres) northwest of downtown Los Angeles.