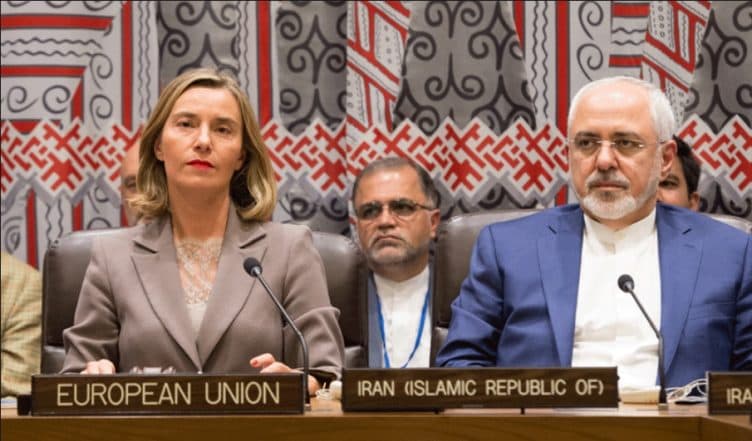 Three of Europe's biggest economies who were party to the Iran nuclear deal have created a new payment mechanism to bypass the sanctions re-imposed by the Trump Administration after the U.S. unilaterally pulled out from the P5+1 JCPOA.
The new payment channel will be based in Paris and managed by a German banker. With this instrument the UK, France and Germany are setting up a system to enable their companies to continue to trade with Iran. This system became necessary as most of the global trade is conducted in US dollars and with the re-imposition of sanctions on Iran, trading through dollars allows the U.S. to exert its influence through monetary channels. The UK Foreign Office said the Instrument for Supporting Trade Exchanges (INSTEX), was a "new mechanism for facilitating legitimate trade between European entities and Iran".
UK's Foreign Secretary Jeremy Hunt said INSTEX was "part of European efforts to preserve and support the Iran nuclear deal" and "preserve sanctions relief for the people of Iran". "This is a clear, practical demonstration that we remain firmly committed to the historic 2015 nuclear deal struck with Iran, the Joint Comprehensive Plan of Action, for as long as Iran keeps implementing it fully," he added. He said more work needed to be done to get the system up and running: "That includes work with Iran to establish the necessary counterpart structures."
Meanwhile, Iran's Deputy Foreign Minister for Political Affairs Abbas Araqchi said the Special Purpose Vehicle will serve as the first step in the collection of commitments of Europeans towards Tehran. "We hope they will be fully implemented and will not be incomplete," Araqchi told the Islamic Republic of Iran's Broadcasting (IRIB) Channel.
INSTEX will initially be used for non-sanctionable trade, including humanitarian goods such as medicine, food and medical devices. Since the re-imposition of U.S. sanctions on Iran, cost of goods from food products to medicines has skyrocketed in Iran.
The Trump Administration has warned against thwarting its 'maximum pressure' strategy on Iran as it works to get Tehran back to the negotiating table to discuss a much more binding deal.
In a statement, the US Embassy in Berlin said: "As the President has made clear, entities that continue to engage in sanctionable activity involving Iran risk severe consequences that could include losing access to the US financial system and the ability to do business with the United States or US companies."
However, it added it did not expect the new payments system would "in any way impact our maximum economic pressure campaign" against Iran.