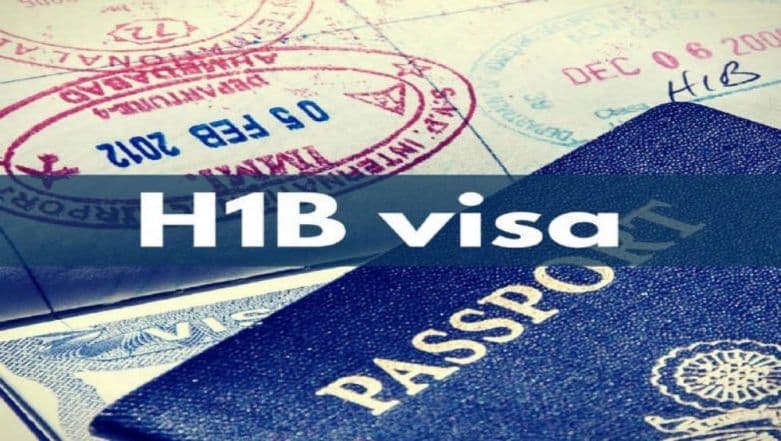 Washington, May 7: In what could increase the financial burden on Indian IT companies, Labour Secretary Alexander Acosta has told American lawmakers that the US plans to hike the H-1B visa application fee to raise funds for the expansion of an apprentice programme. The H-1B visa allows the US companies to employ foreign workers in speciality occupations. A large number of Indian techies apply for the H-1B visa.
Apart from hiking the H-1B visa application fee, the Labour Department has also made changes to the H-1B application forms, said Acosta while testifying before a Congressional committee on the annual budget of the Department of Labor for the fiscal year 2020 beginning October 1, 2019. He said the changes made in the H-1B application forms would ensure greater transparency and better protect American workers from employers seeking to misuse the programme. H-1B Visa: Number of Applications Rise in US After Two Years of Decline.
"In FY 2020, the Department's budget includes USD 160 million to continue our expansion of apprenticeship programmes, along with a proposal to increase H-1B fee revenues to fund additional apprenticeship activities," Acosta said in his testimony on May 2, as reported by news agency PTI. The apprentice programme trains American youths in technology-related activities. H-1B Visa Allocation to Top 5 Indian IT Firms Drops by 49%, US Restrictions Compel Tech Companies to Hire More Locals.
Acosta, however, did not give details of the proposed increase in the H-1B filing fee and the categories of applicants it would be enforced on. He told lawmakers that last year the Department of Labour had launched the first-ever sector-based apprenticeship grant funding opportunity to invest USD 150 million to expand apprenticeships in those in-demand industry sectors most often filled by individuals on H-1B visas, such as information technology, health care and advanced manufacturing.
Thousands of employees from countries like India and China join technology companies in the US each year through the H-1B visa. Arguing that foreigners eat American jobs and bring down wages, the Trump administration has tightened rules to apply for the H-1B visa.
Issuing the 'Buy American and Hire American Executive Order' in April 2017, US President Donald Trump had instructed the Department of Homeland Security (DHS) to "propose new rules and issue new guidance, to supersede or revise previous rules and guidance if appropriate, to protect the interests of US workers in the administration of our immigration system."