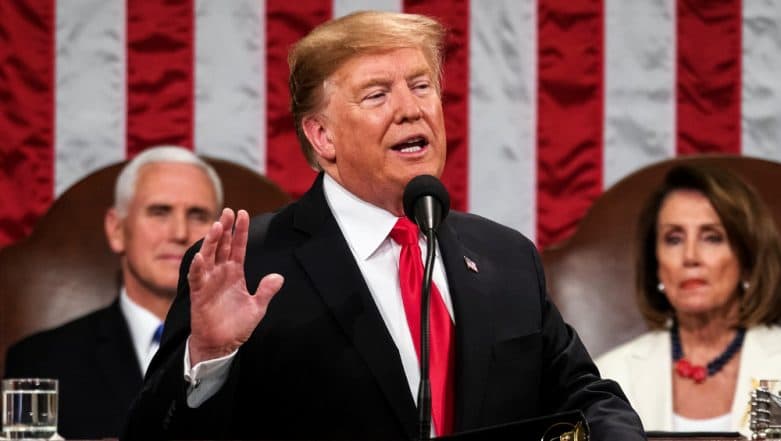 Washington, February 22: The White House will soon take a decision on introducing changes in the existing regulations to end the work authorisation of spouses of the holders of H-1B visas. The White House has formally received the proposed changes to this effect, said reports. H-1B Visa New Rules: Advantage For Foreigners With Advanced Degrees From US Colleges.
The White House will take a decision based on inputs from various agencies. The process could take a few weeks or even upto months. H-1B Visa Holder Face Exploitation And Poor Working Conditions, Says US Think Tank.
The H-1B visa is the most sought-after among Indian IT professionals. The move is expected to affect over 90,000 spouses of H-1B visa holders, said reports.
US President Donald Trump had tweeted in January, saying, "H1-B holders in the United States can rest assured that changes are soon coming which will bring both simplicity and certainty to your stay, including a potential path to citizenship," Trump said, further adding, "We want to encourage talented and highly skilled people to pursue career options in the US."
The H-1B visa, most sought-after among Indian IT professionals, is a non-immigrant visa that allows US companies to employ foreign workers in speciality occupations that require theoretical or technical expertise.
The technology companies depend on it to hire tens of thousands of employees each year from countries like India and China. It's now for the White House to take a final call on it, before a formal regulation could be issued and the Department of Homeland Security can inform a federal court, where a lawsuit on this issue is pending. (With Agency Inputs)