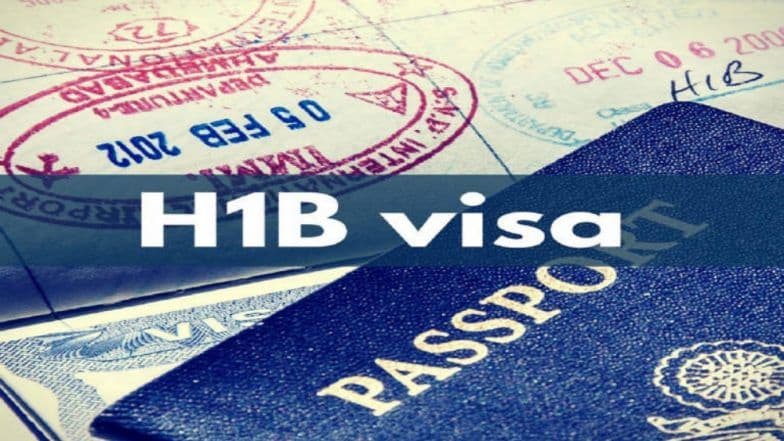 Even as US President Donald Trump said that he is soon coming out with reforms that will give H-1B visa holders certainty to stay in America and an easy pathway to citizenship, a US think-tank found in its research that H-IB workers are more often than not placed in poor working conditions. The think tank also said that the H-IB visa workers are "vulnerable to abuse". H1B Visa Rules: 'Public Charge' Can Deny Your US Immigration Application, Should Have Enough Financial Support to Live in Country.
The report said that reforms like increasing wages and easing the standard of living is an important step in the direction of improving the situation. H1B Visa Blacklisted Firms: List of 26 Companies Named as Willful Violators by US Department of Labour.
The South Asia Center of the Atlantic Council recommended and sought measures like providing fair working conditions, and greater employment rights for those working under the visa programme. H1B Visa Lottery Process Gets More Stringent: Companies Hiring Foreign Employees Will Have to Do More Paperwork.
"H1-B holders in the United States can rest assured that changes are soon coming which will bring both simplicity and certainty to your stay, including a potential path to citizenship. We want to encourage talented and highly skilled people to pursue career options in the US," President Trump had tweet recently.a
Ron Hira from Howard University and head of South Asia Center of the Atlantic Council, Bharat Gopalaswamy, have authored the report. The report mentions clearly that the current system harms Americans as well as the H-1B workers resulting in their exploitation.
"H-1B workers themselves are underpaid, vulnerable to abuse, and frequently placed in poor working conditions. Adopting safeguards to ensure H-1B workers are paid appropriate wages, provided fair working conditions, and given greater employment rights would not only improve their lives, but would also better protect US workers," it said. (With PTI Inputs)