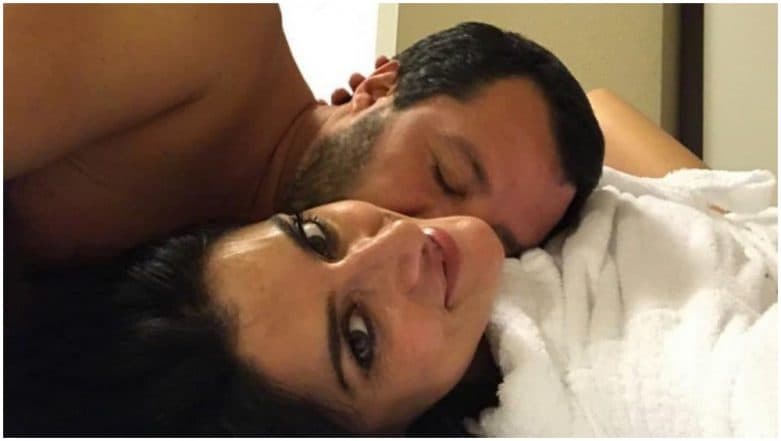 Italian Deputy Prime Minister and Minister of the Interior Matteo Salvini's girlfriend Elisa Isoardi took to Instagram on Monday announcing their breakup. The TV host shared the story of their separation with a photo of them in bed, where Salvini is seen sleeping on her shoulder. The announcement about the end of the three-year relationship comes as Salvini was travelling to Ghana to discuss migration and other related issues.
Elisa took to Instagram writing, "It's not what we gave each other that I will miss but what we still could have given each other… With enormous respect for the true love that was, thank you, Matteo." After the photo was shared widely on social media, Salvini responded from his Instagram account by posting a picture of himself with his arms outstretched and captioned it, "I never made public my private life, and I won't start doing it now... I loved, I forgave, surely I also made mistakes, but I believed it all the way. Pity someone had other priorities." World's Fastest Divorce? Ant McPartlin and Lisa Armstrong Granted Divorce in Just 30 Seconds!
Here is the photo posted by Matteo Salvini's girlfriend Elisa Isoardi:
View this post on Instagram
Here is what Matteo Salvini posted in response:
View this post on Instagram
Salvini is known for using social media, especially Facebook and Twitter to announce policies, attack oppositions and other things. He has over 3.3 million followers on Facebook and more than 9,00,000 on Twitter.
Many social media users criticised the former model's decision to make the relationship public and choosing social media to declare their breakup. Some also questioned her decision to share a private photo of her with the minister on social media. Many termed the timing for announcing breakup with a minister while the country was mourning the death of 30 people from torrential rains as wrong.