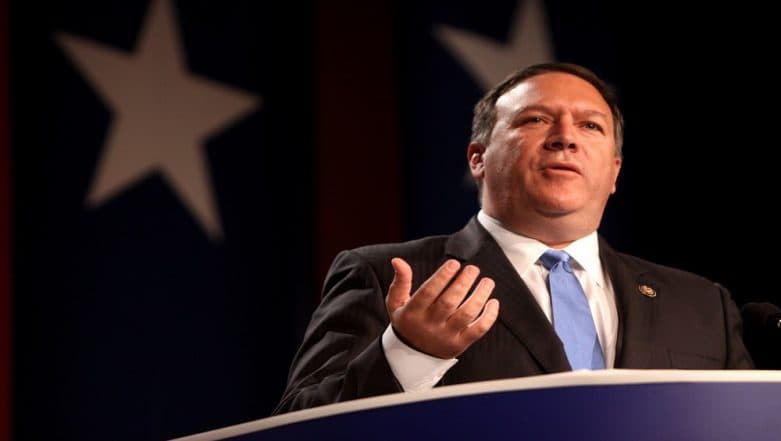 In what seems to be the U.S.'s announcement of another policy in the Middle East, Secretary of State Mike Pompeo speaking in Cairo has warned that the U.S. will roll back Tehran's influence and vowed to "expel every last Iranian boot" from Syria.
"It's time for old rivalries to end, for the sake of the greater good of the region," Pompeo said. The United States "will use diplomacy and work with our partners to expel every last Iranian boot" from Syria and will bolster efforts "to bring peace and stability to the long-suffering Syrian people," he said.
Pompeo is on a tour of the U.S.'s allied countries in the Middle East after US President Donald Trump announced an abrupt departure of his troops from Syria. Describing the U.S. as a "force for good" in the Middle East, Pompeo sought to reassure allies that it remained committed to the "complete dismantling" of the threat posed by the Islamic State group despite Trump's decision to withdraw troops from Syria.
Pompeo reiterated the troop pullout would go ahead, despite recent comments from different Trump administration officials appearing to walk back his President's decision, but said the U.S. would remain engaged. The "decision to withdraw our troops has been made. We will do that. We will withdraw our forces, our uniformed forces, from Syria and continue America's crushing campaign," Pompeo told reporters at a joint press conference with his Egyptian counterpart Sameh Shukry.
In his address entitled "A Force for Good: America Reinvigorated in the Middle East" at the American University in Cairo, Pompeo also took aim at his former president Barack Obama without naming him. "Trump's predecessor had "grossly underestimated" the tenacity and viciousness of radical Islamism," Pompeo said.
He also blamed the previous Obama administration for Iran's increased assertiveness across the region. Pompeo also vowed that now was really "a new beginning" in ties between the U.S. and the Middle East.