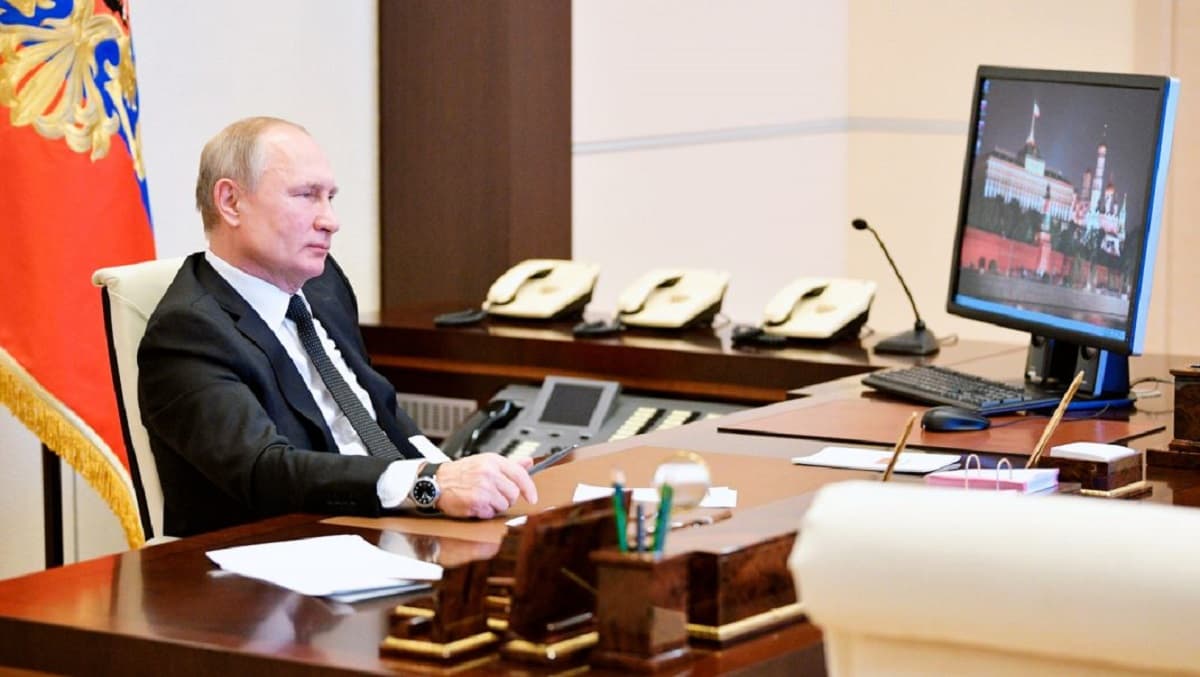 Moscow, December 18: Despite governments across the globe facing threat of hacking, Russian President Vladimir Putin still operates his computer on the "outdated" Windows XP operating system. The revelation was made through an image uploaded by the official website of Kremlin. In the image, the desktop placed on Putin's desk displays a portrait of the Kremlin. From the looks of interface, the machine could be confirmed to be operated on the Windows XP platform. Vladimir Putin as Spy Was 'Conscientious and Disciplined', Reveal KGB Documents.
In another picture, released by Kremlin, Putin could be seen sitting before his desktop placed at his Novo-Ogaryovo residence. Similar to the computer used by him at the Kremlin, the machine at his home also runs on the Windows XP OS.
Putin Before His Computer at His Residence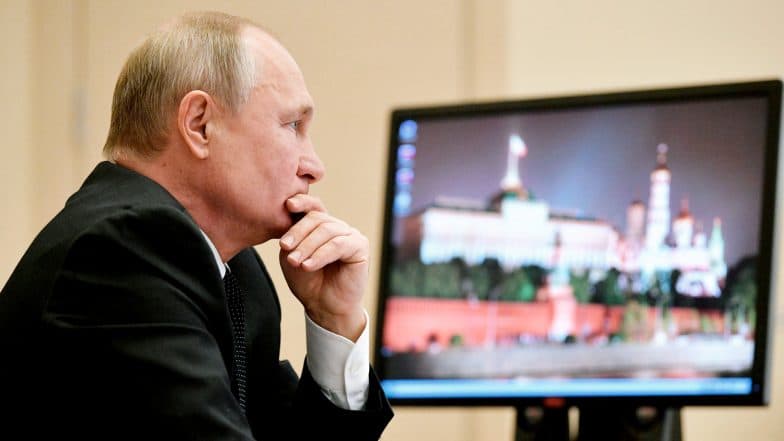 Microsoft, the software giant which released several updates related to its Windows operating system, had in 2014 announced that the Windows XP version - first released in 2001 - is outdated and "prone to security risks and viruses". The company recommended all users to upgrade to fresh version of the Windows.
Open Media, a portal which acts as a critic of Vladimir Putin led regime in Russia, has confirmed that the computer used by the premier is being run on the Windows XP platform. The use of obsolete OS by the Russian Head of State comes as a surprise, as the country risks facing a counter-cyber attack from various countries, including its arch-nemesis United States.