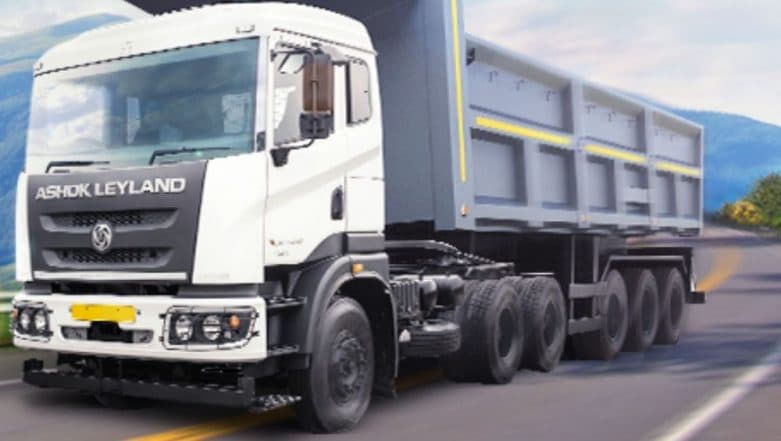 Chennai, September 6: Automaker Ashok Leyland announced on Thursday that it will shut down its production facility for five days from Friday due to "contraction in the commercial vehicle market". However, according to an NDTV report, there is no official statement from the company about the production shutdown and the company has denied any such reports. Nitin Gadkari Admits to Economic Crisis in Automobile Sector, Assures Finance Ministry Will Find Out a Solution Soon.
In a statement, Ashok Leyland had earlier said, "As already informed, due to continuing sluggishness and contraction in the commercial vehicle market, the need has arisen to continue the corrective actions to safeguard the interest of the company. Hence, it has been decided to declare 06.09.2019, 07.09.2019, 10.09.2019 and 11.09.2019 as non-working days and 09.09.2019 as a 6th-day non-working day."
The development comes as the country's auto sector is struggling against a slowdown in sales and a slew of job cuts.  Earlier on Thursday, Maruti Suzuki announced a two-day shutdown at its Gurugram and Manesar production units on September 7 and 9.
With economic crisis gripping the automobile sector in the country and the sales have gone tremendously down, Union Transport Minister Nitin Gadkari on Thursday stated that the Narendra Modi government is already with the automobile industry and assured that the Finance Ministry find out a solution soon. From Maruti to Toyota, every company is grappling with huge losses, and their sales have dropped to by more than 20 percent.