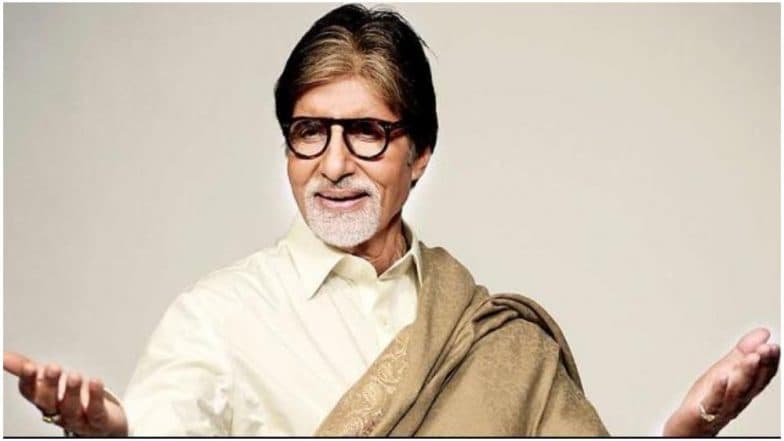 Amitabh Bachchan can't believe the 5-year-old genius whose video had circulated on the internet back in 2017 where the kid talked about Ram Air Turbine. The internet officially called him 'Pilot by birth' because he had great knowledge about aircraft and that too at a mere age of five. Now that's awesome, isn't it? It is unbelievable to actually come to think of a kid having the deepest knowledge about RAT and looks like Big B too had a tough time believing the same. Amitabh Bachchan Posts a Rare Picture with Sridevi, Salman Khan and Aamir Khan.
"Some planes have a Ram air turbine. It gets emergency systems back on if the engines fail. The Ram [air] turbine can help to bring back the systems," said the Egyptian-Moroccan origin boy whose name is Adam Mohammed Amer.  "But due to the no-engine power, the landing gear doors will not come up. After that you have to do something else to lower the flaps. You have to drop the gear by gravity alone," Adam is heard telling in the video. "And if you have no hydraulics and your plane is taking right, you reduce engine 1 and increase engine 2 then the plane will go level again," said Adam about a system that the Captain referred to as "asymmetrical power." Amitabh Bachchan Dedicates a Heartfelt Poem to Sridevi And it is Heartbreakingly True.
Check it out below-
View this post on Instagram
Sr Bachchan took to Instagram to share the three- year- old video where the kid is seen talking about Ram Air Turbine. "No no no no .. this guy is not real !! ," he captioned the video on his social media handle. Pretty amusing, we know! But what's kinda surprising is that Amitabh came across the video now, three years after it went viral.