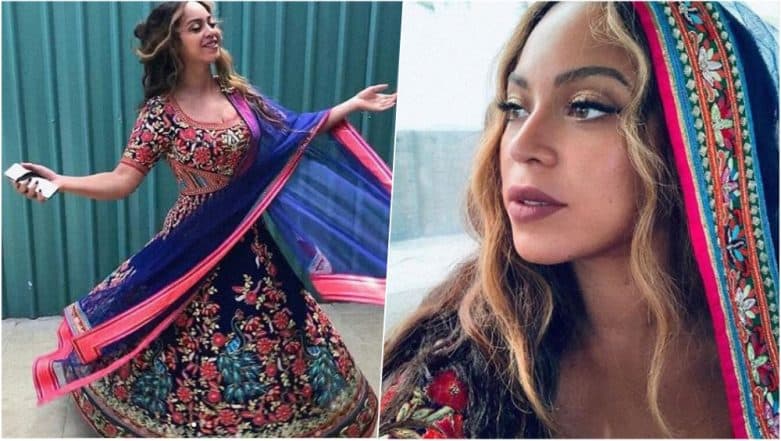 One may tag this as the most notable partnership between a singing sensation and a sneaker giant! Beyonce is all set to collaborate with Adidas for a creative partnership which will also include a signature line dedicated to her. After Rihanna collaborated with Puma, Beyonce and Adidas' collaboration only sends out a strong message and fans can't wait to see what these mavericks will come up with in future. Queen Bey touted this collaboration as a partnership of a lifetime and released a statement saying "It puts creativity, growth and social responsibility at the forefront of business." NAACP Image Awards 2019 Full Winners List: Black Panther Wins Big, Beyonce Bags 'Entertainer of the Year'.
Adidas said that it will collaborate with the singer for different endeavours including a special line and an expansion to her own active-wear brand Ivy Park. "Beyoncé is an iconic creator but also a proven business leader, and together, we have the ability to inspire change and empower the next generation of creators," said Eric Liedtke, a member of the executive board of Adidas AG. Beyoncé Twirling in Indian Anarkali by Abu Jani Sandeep Khosla is a Sight to Behold, See Pics.
Beyonce and Adidas' collaboration will go along a long way as they have similar beliefs. She'll continue the ownership of her personal brand that was launched in 2016 in partnership with Topshop. However when its owner was accused of racial abuse and sexual harassment, Beyonce after its full ownership. Recently Adidas launched a "She Breaks Barriers" initiative, which highlights the lack of equal media coverage for women's sports in the United States. And Beyonce is known for raising her voice for Black Americans and women's rights. Their collaboration is an effective way to work out together for these concerns and we can't wait to hold a pair of their first collection together.