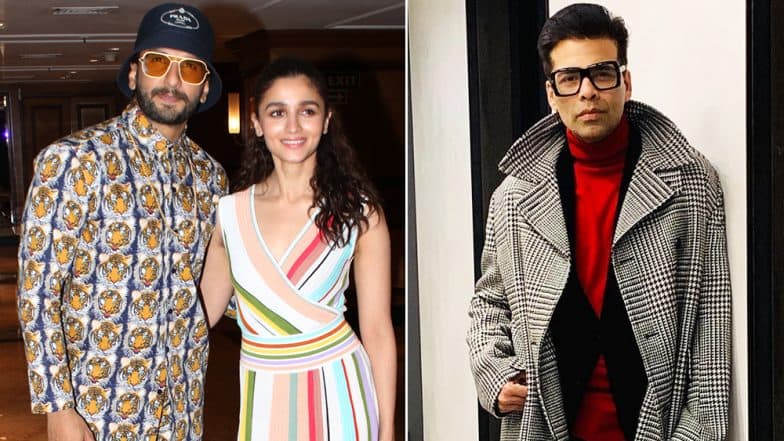 If you have been missing Karan Johar say that one glorious word that would make your day (READ: Toodles), then here's something for you! Karan took to social media to share a video with the Gully gang and it's got the Toodles twist to it! The filmmaker met Alia Bhatt, Ranveer Singh and Zoya Akhtar for the promotions of their film - Gully Boy and they ended up discussing each other's outfits which obviously led to the Toodle Tales! Duh! However, let's admit it. We did miss our daily dose or Malla and Kiron Kher in the video. Nonetheless, the Gully Boy gang was pretty good at it. Oh and guess what? Zoya Akhar also revealed that "Toodles" is actually "her word" and Karan stole it from her. Interesting much? Here Are The Real Gully Boy(s) Divine And Naezy Who Inspired Ranveer Singh - Alia Bhatt's Gully Boy.
Alia and Ranveer have started promoting their film which is due on February 14. The promos, trailer and the songs have left quite a mark on the viewers and now, everyone is waiting in much anticipation for the film to hit the silver screens. By now we know that Ranveer plays the role of a rapper in Gully Boy and looks like he's gonna nail it. Well, what do you expect from Ranveer other than Perfection? We bet he will ace the role like a boss! Alia Bhatt's Statement on Marriage Rumours With Ranbir Kapoor is Proof That Their Relationship Has Hit a Rocky Patch.
Anyway, check out the video Karan shared on his Insta handle right here-
In the video, Ranveer goes on to call Alia a cassata (ice cream) because of the dress that she's wearing and Karan'ss reaction to it is hilarious! All in all, the gully boy and his gang seemed to have had a whirlwind of time with having Karan Johar around and we wish to see more of such entertaining, fun videos pretty soon!