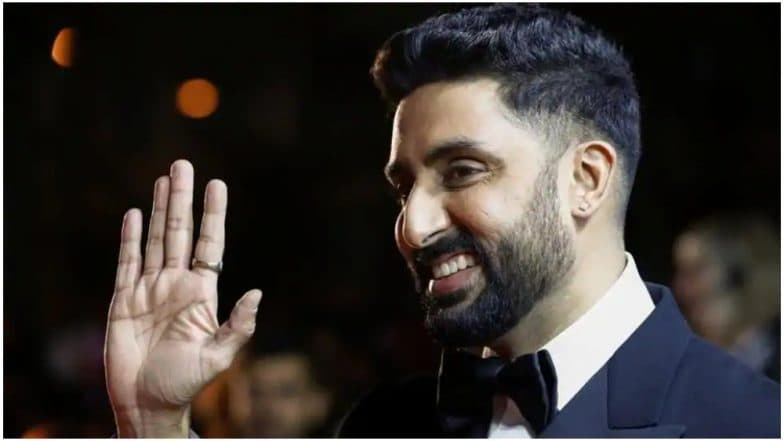 Like father, like son! Amitabh Bachchan is known for his witty sense of humour, however, son Abhishek goes a step ahead when it comes making a fine repartee every now and then. He may be going through a rather rough phase when it comes to his movie career, but Abhishek has never let adversities affect his sense of humour. Abhishek Bachchan, who was last seen in a lead role in Manmarziyaan, is also a proud husband, father and owner of Aishwarya Rai, Aaradhya and the Jaipur Panthers kabaddi team. He will be seen next sharing the screen with his spouse in Gulab Jamun. Happy Birthday Abhishek Bachchan: 7 Lesser Known Facts About the Manmarziyaan Actor.
Abhishek Bachchan is also very prevalent on Twitter, where he is seen promoting the works of many of his close friends, while also occasionally ribbing them. And there are occasions where he taken on the trolls in the same way that they try to poke fun at him. Many a time, we see these trolls take digs at how he is in the industry because of his father, how his wife is more popular than him and also at his film career. And when the digs get nasty, Abhishek gets back to them even embarrassing them the same way they try to do him! Here are five times when Abhishek trolled the heck out of these trolls! Koffee With Karan 6: Twitterati is in Love with Witty, Cool and Charming Abhishek Bachchan
#1 When A Troll Took A Dig At His Celebrity Tag
Big B paid for Aftab Shivdasani's ticket so that Abhishek Bachchan isn't the least known celebrity in the stadium

— EngiNerd. (@mainbhiengineer) March 19, 2016
AB's Repartee -
@mainbhiengineer haha. Good try! "Least known celebrity"?Isn't that a bit of a contradiction? Chalo at least you think I'm worthy of a tweet

— Abhishek Bachchan (@juniorbachchan) March 20, 2016
#2 When A Troll Asked How He Can Afford Vacations Having Not Worked in Three Years
Not worked for last 3 years but has money for vacation ! How ?

— Ravi Purohit (@purohit86) July 24, 2018
AB's Repartee -
Because, sir, I have several other businesses that I run apart from acting and producing movies. Sports being just one of them.

— Abhishek Bachchan (@juniorbachchan) July 24, 2018
#3 When A Troll Compared Abhishek with Stuart Binny And Called Both of Them 'Useless'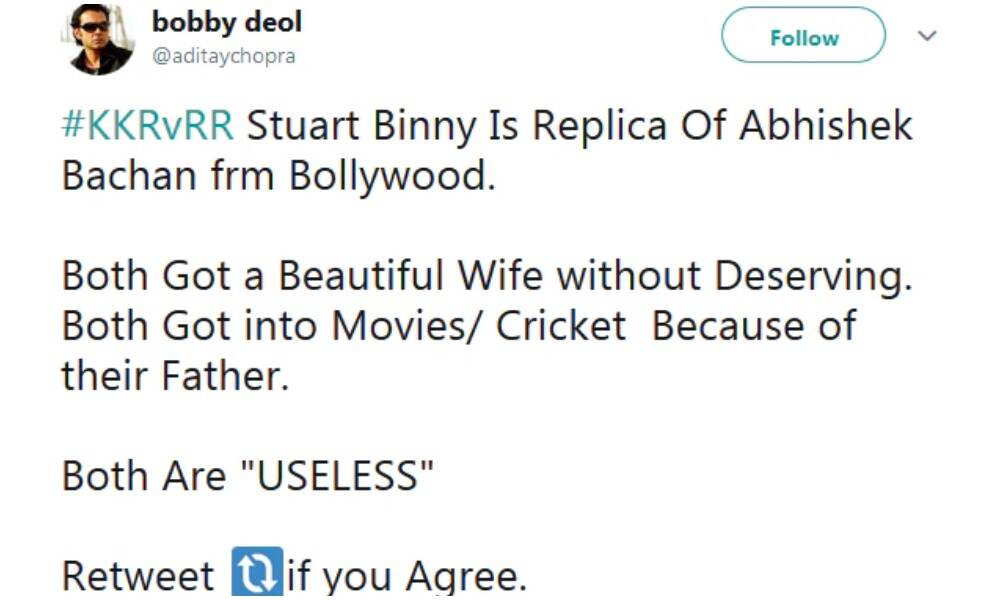 AB's Repartee -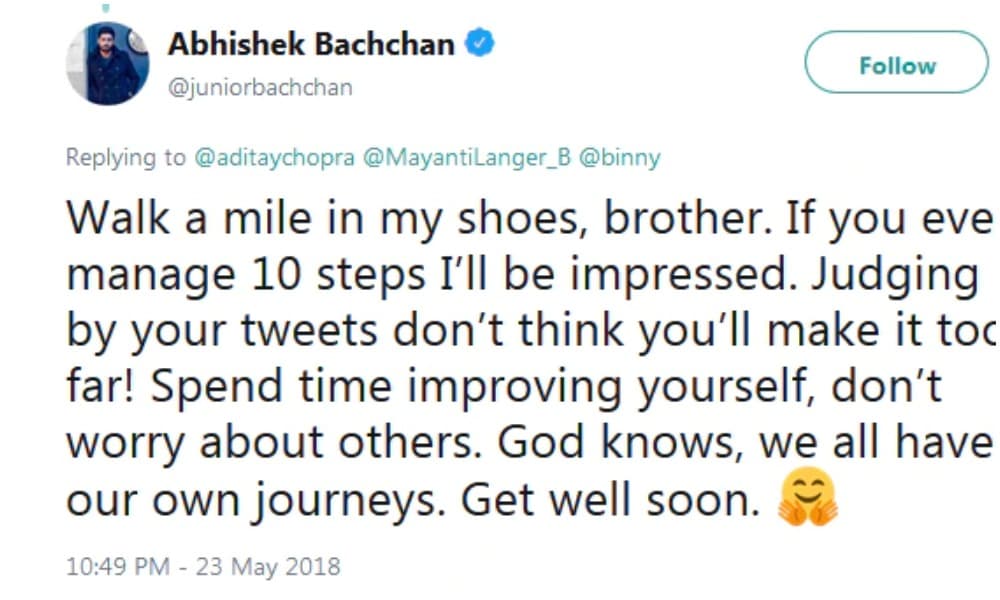 #4 When a Troll Tried to Poke Fun at Abhishek Staying With His Parents
"Don't feel bad about your life. Just remember @juniorbachchan still lives with his parents. Keep hustling everyone!"
AB's Repartee -
Yes! And it's the proudest moment for me to be able to be there for them, as they have for me. Try it sometime, you might feel better about yourself.

— Abhishek Bachchan (@juniorbachchan) April 17, 2018
#5 When a Troll Inquired If Abhishek Ever Sends Aaradhya To School
The tweet which is now deleted has the troll sharing a picture of Aaradhya going somewhere with her mother, and wondered if she ever goes to school.
AB's Repartee -
Ma'am, as far as I know… Most schools are shut for the week-end. She goes to school on the weekdays. Maybe you should try it considering you spelling in your tweet.

— Abhishek Bachchan (@juniorbachchan) December 4, 2017
Never stop taking things lying down, Dear Abhishek Bachchan! On the behalf of the LatestLY desk, we wish the funny, witty and never-boring actor Many Many Happy Returns of the Day!