After impressing at LIFF 2018 and at IFFM 2018, Love Sonia is releasing in India this week. The movie is directed by Tabrez Noorani and features both Indian and international crew in the credit. Love Sonia deals with the grave issue of human trafficking and how young girls are trapped in sex rackets, with even the law turning a blind eye and sometimes complicit in the crime. Having caught an early screening of the film, Love Sonia left the writer numb and speechless with its depiction of the horrors inflicted on the girls who find themselves in these horrible situations, and not at all in a gratuitous way. Love Sonia Movie Review: Mrunal Thakur is a Revelation Aided By Terrific Manoj Bajpayee, Richa Chadha in This Horrifying Tale of Survival Against Odds
Love Sonia features an ensemble cast with a young Mrunal Thakur playing the lead. The movie also stars Richa Chadha, Riya Sisodia, Manoj Bajpayee, Rajkummar Rao, Freida Pinto, Saie Tamhankar, Adil Hussain and Anupam Kher. Hollywood stars Demi Moore and Mark Duplass are also a part of the film.
In this special feature about the film, we will rank all the main characters in the movie from who has been goodness present in them to who has been the vilest of them all!. If you have not seen Love Sonia and plan to do so, then remember - the post is filled with SPOILERS!
Sonia (Mrunal Thakur)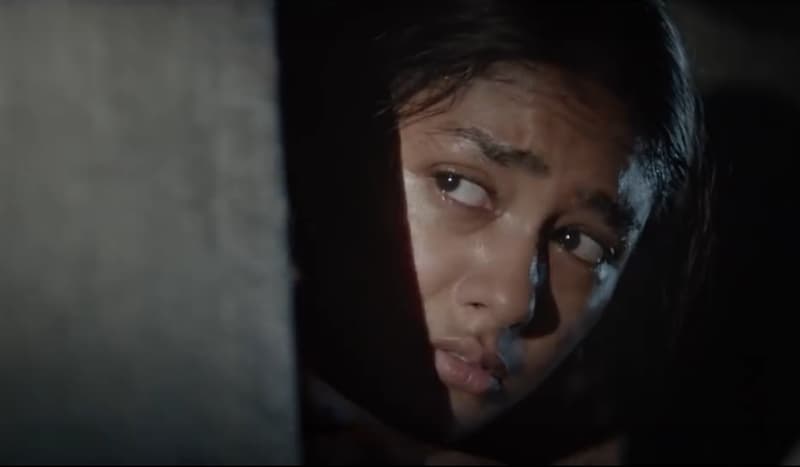 The movie is the tale of a young Sonia's loss of innocence as she faces the vilest of horrors in her pursuit to find her younger sister. Sonia is ignorant and unfamiliar with the kind of people outside her village, which gets her trapped in the prostitution ring. She gets three opportunities to escape but couldn't because she had to save Preeti. But even after going through the most unimaginable tortures, Sonia doesn't get the happy ending she deserves and but she hasn't lost her hope and her love for her sister.
Shanker (Abhishek Banerjee)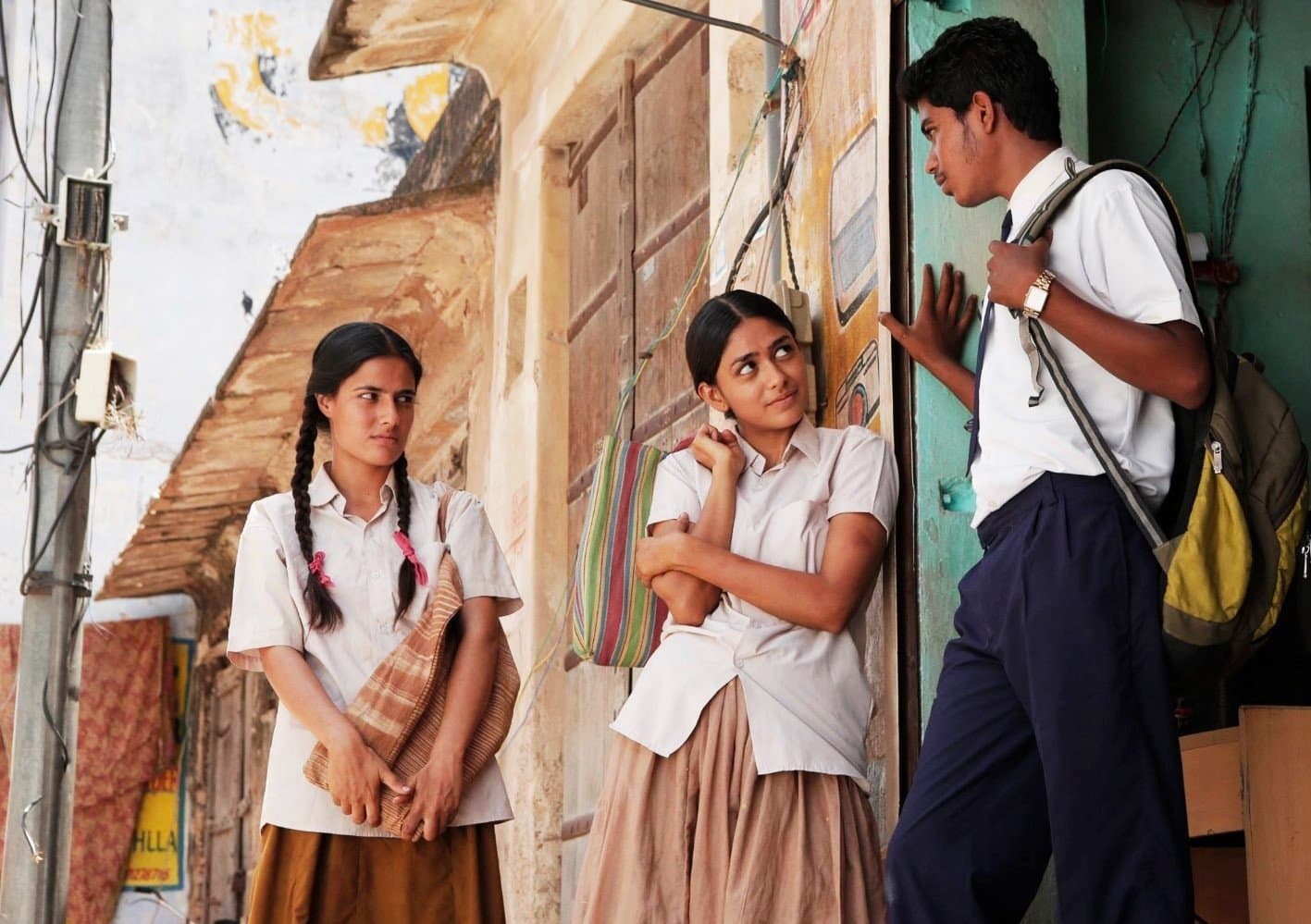 His only mistake - he failed to confess his love to Sonia before her sister Preeti was taken away, making her feel that he did so only because he couldn't get Preeti. But Shanker had always loved Sonia, and even when she was trapped in the human trafficking, he desperately sought her out and continued to write emails to her in the hope that she checks them out one day!
Manish (Rajkummar Rao)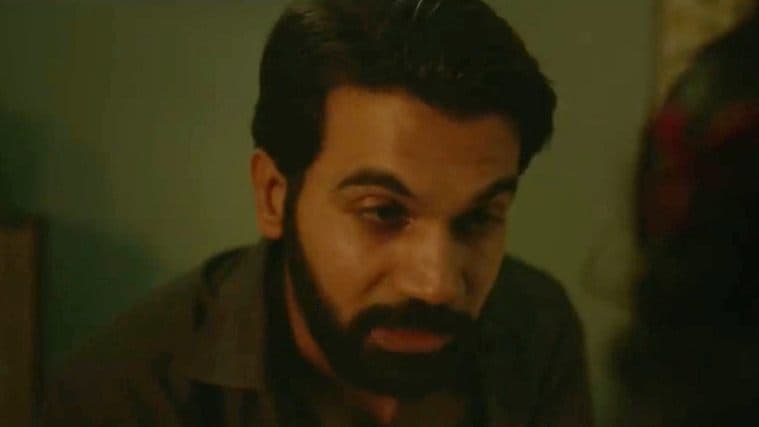 When we see him at first, Manish was seen walking down the stairs of the brothel house of Faisal, as Sonia was forcibly brought in. We think of him as a regular customer, especially when he seeks Sonia out specially. It's only later that we finds out that he is an NGO worker who ardently works to save minor girls from sex rackets. He is the one who saves Preeti first, but couldn't save Sonia at the same time. He also heads a rehabilitation centre for such rescued girls
Selma (Demi Moore)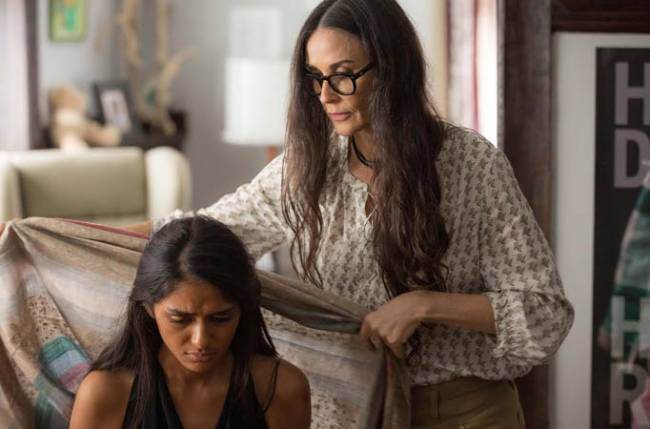 Demi Moore has only two short scenes as a selfless worker who helps rehabilitate Sonia in the US. Through group counselling, Selma aids Sonia in sharing her bad experiences and find solace within herself.
Preeti (Riya Sisodiya)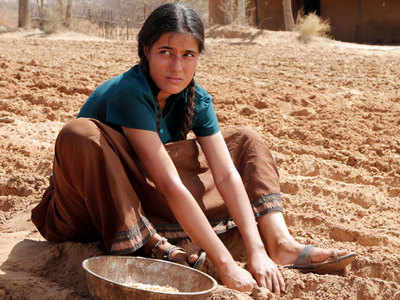 Poor Preeti shares the same horrors as Sonia, but her final fate is worse. She was the first to send into the sex racket, with her own father being responsible for her plight. When Sonia finally manages to get a two-minute meeting with her, Preeti has been fully immersed in drugs and blames Sonia for her fate. Later, after Manish saves her from the sex racket, Preeti could not adjust with the normal live and relapses into drugs. She escapes from the shelter home, even before Sonia returns from USA.
Madhuri (Richa Chadha)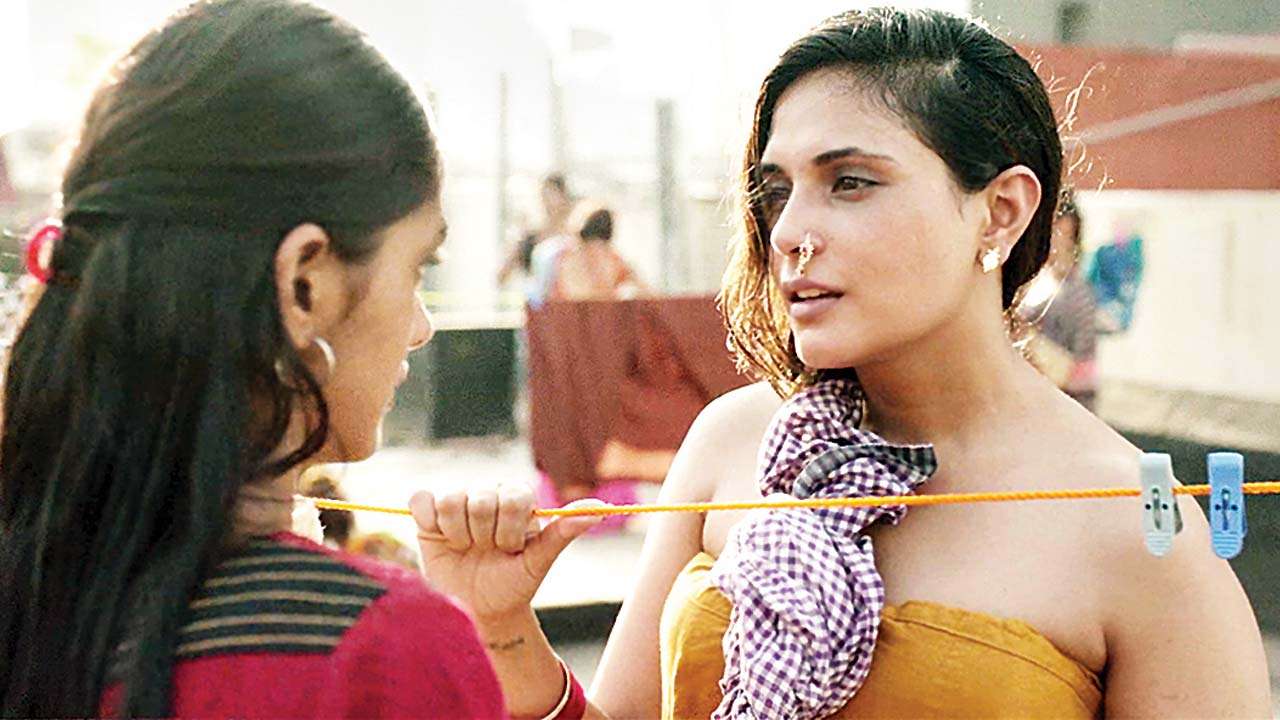 When Sonia first meets Madhuri, the latter was looked as the second-in-charge of the brothel-house. Bossy at first, she was thought to be as vicious as Faisal. Later, we find softer nuances to her character, trying her best to ease Sonia's sufferings. She was a victim of rape herself and suffers from VD. On learning about this, Faisal discards her into the international human trafficking along with Sonia. In the US, it was Madhuri who helps Sonia escape by causing distraction of cutting her wrist, perhaps to atone for all the pains she has caused the latter. Her final fate is unknown.
Rashmi (Freida Pinto)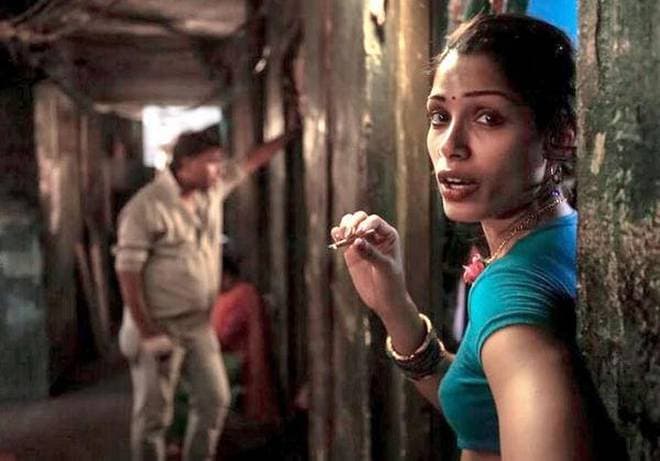 Rashmi is shown as a bully with psychotic episodes, whose strange behaviour repels Sonia at first. It was Rashmi who incites Faisal to push Sonia more into the flesh trade. But Rashmi herself is a victim of the conditions she is in, even though the movie doesn't justify the bullying she puts up on Sonia.
Sonia's LA Customer (Mark Duplass)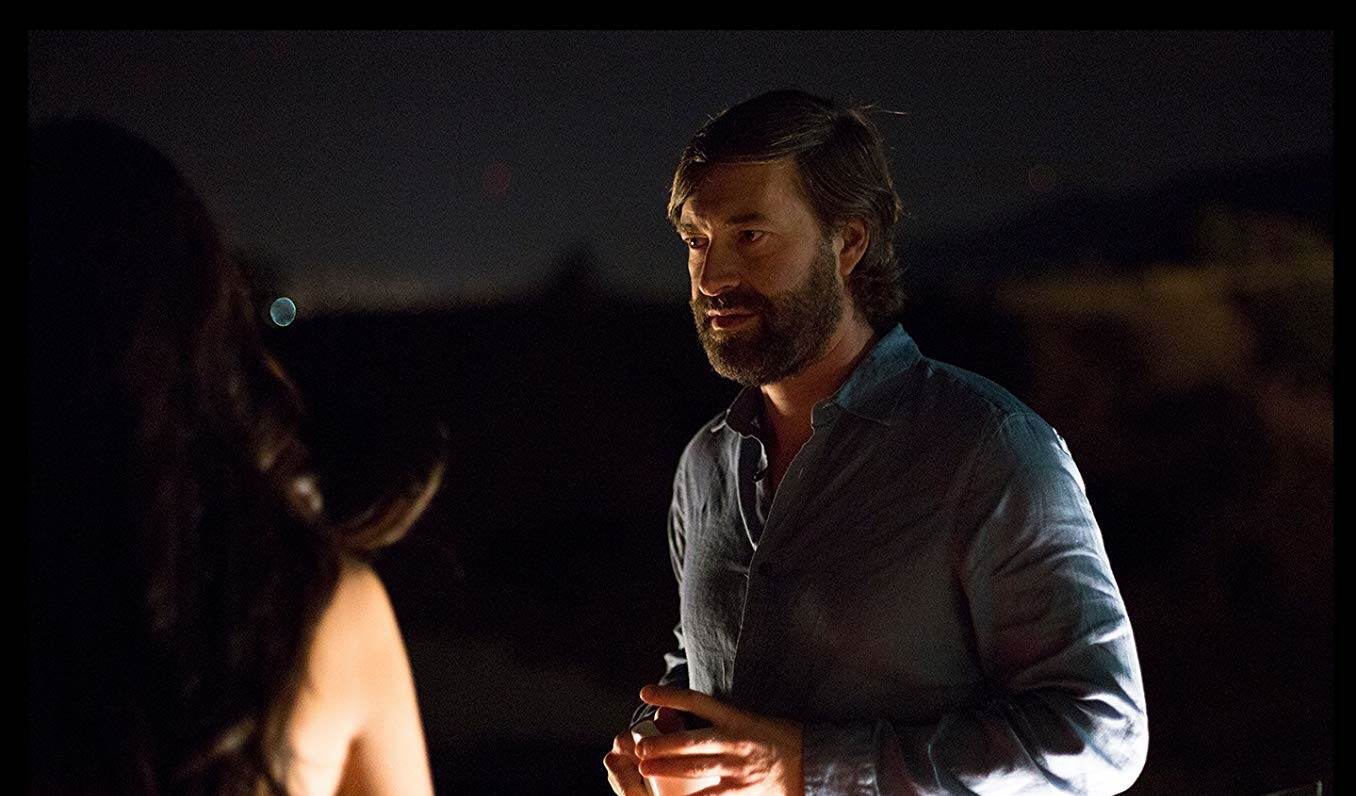 If you have watched his Creep movies, you know that Mark Duplass is really good at playing undecipherable weirdos. In Love Sonia, he plays a customer who solicits Sonia in LA. While he does have sex with her, he behaves very gentlemanly with her and even gives her a mobile phone. However, we can't get rid of the fact that he is still pervy and eerie.
Shiva (Adil Hussain)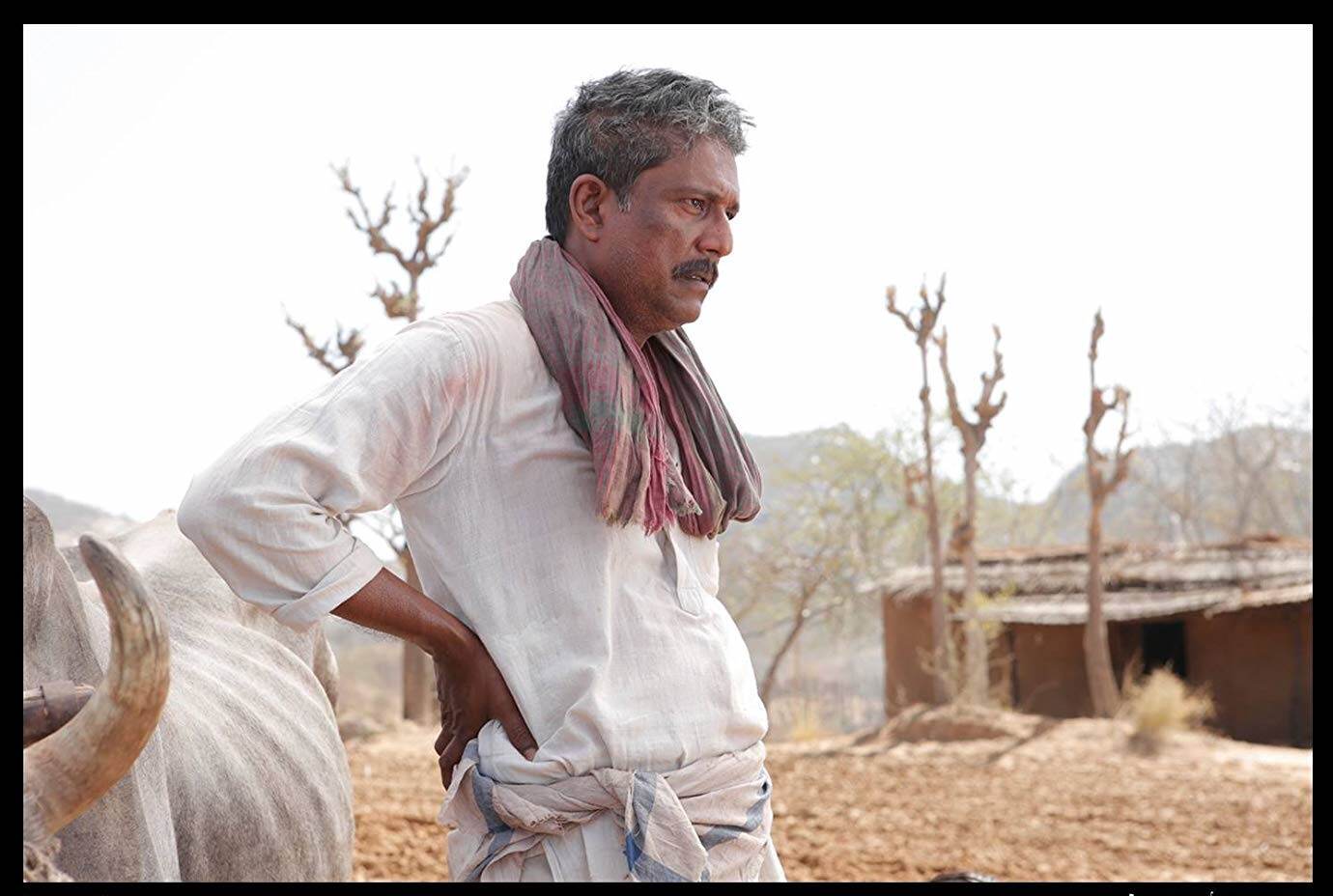 Shiva represents the condition of impoverished farmers facing droughts and failing to get any crops from the fields. When we meet him, Shiva is struggling to make ends meet, is in huge debts and is even contemplating suicide. But that doesn't in anyway justify his actions thereafter. He vents his drunken frustration by beating his daughters, especially Preeti, whose beauty is seen as waste  by him. He sells his elder daughter to the moneylender to be sent to the city. Even though he is not directly responsible for it, Shiva is also to be blamed for his younger daughter's plight when she runs away to Mumbai. Even when Shiva arrives in Mumbai, he is seen only searching for Sonia and not Preeti. The movie might portray his condition as pitiable, but we don't share the same sympathy for him.
Anjali (Saie Tamhankar)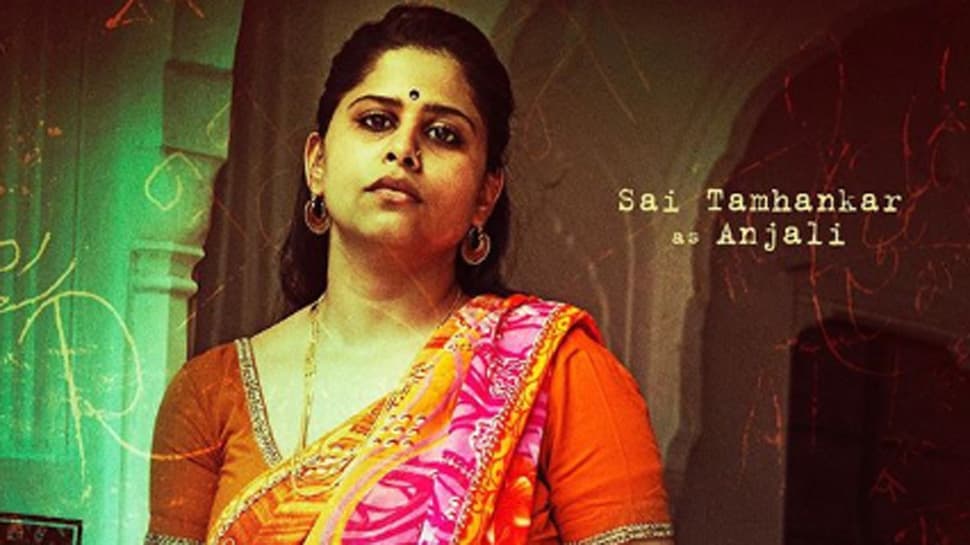 Anjali is the woman who facilitates the process of trapping young girls from the village and send them to Mumbai to be pushed into prostitution rings. She puts up a kind, empathetic face to think that she is helping the girls out, only to show an ugly side of hers as she delivers them into the traps of the wolves.
Baldev Singh (Anupam Kher)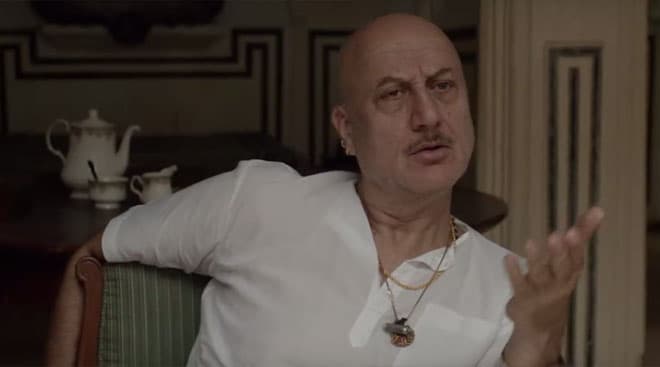 As the greedy, cunning moneylender in Sonia's village, Baldev torments Shiva so much for the debts incurred that the latter ends up selling his daughter to him. It was Baldev himself who sends Sonia to Mumbai, and could have even raped her, if it was not for the presence of his own daughter in the house.
Faizal (Manoj Bajpayee)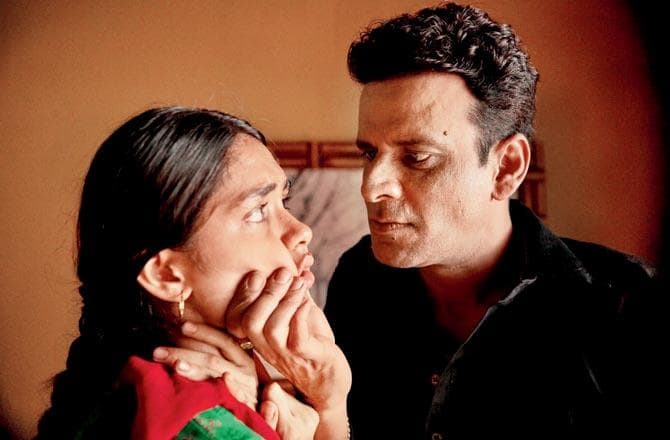 Possibly, the vilest character that Manoj Bajpayee has played in his career. Faisal thinks himself as a businessman-rather than a pimp and a saviour of the girls under his 'protection'. In reality, he is cruel, selfish bastard who torments and tortures young girls into submission. His worst moment was when he lets a stranger rape Sonia in a car all for a puff of cigarette.