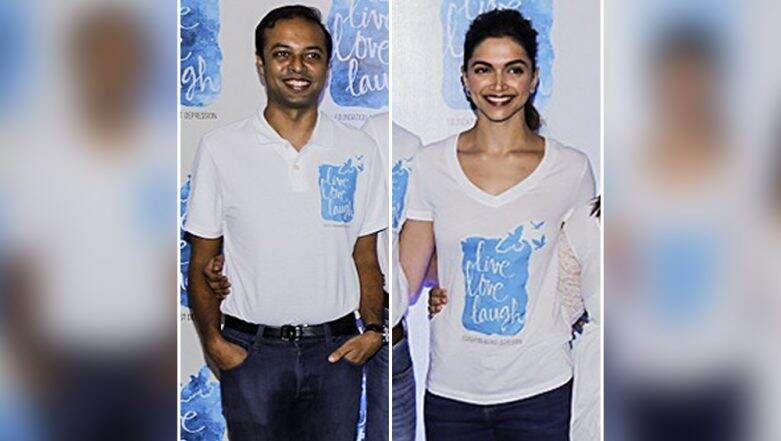 This morning it was reported that Anirban Das Blah, the head of Kwan Entertainment, one of the biggest talent management companies, has been accused of sexual harassment by 4 survivors. The story was carried by mid-day and threw light on the ordeal of four aspiring actors towards whom Anirban made sexual advances in the recent past. Now, Kwan has issued an official statement announcing that Anirban Das Blah has been asked to step aside from his duties in the wake of the #MeToo movement. Kwan Entertainment Head Anirban Das Blah Who Handles Deepika Padukone's PR Under Fire for Sexual Harassment Allegations Against Him.
Here's what it reads: "In the view of the article dated 15th October 1018 published in The Midday, we have asked Anirban Blah to forthwith step aside from his duties, activities and responsibilities ar KWAN, its subsidiaries and addiliates with immediate effect. At KWAN, our endeavor has alwats been to create a healthy and inclusive working environment. The past few days have been very disturbing to everyone in the light of the #MeToo movement and it has pished us all to take a step back and introspect whether each of us is doing enough to create a healthy and sage environment." #MeToo: Yash Raj Films FIRES Business Head Ashish Patil After Allegations of Sexual Harassment Against Him - Read Official Statement.
"We fully support the #MeToo movement and deprecate and condemn those who have exploited women in any form or manner. As a responsible corporate, we have taken assistance to ensure that we have efficient and appropriate processes to redress any complaint of misconduct in accordance with the law. We remain committed to create a safe and secure work environment for our employees and anyone associated with us."
Check out the full statement here-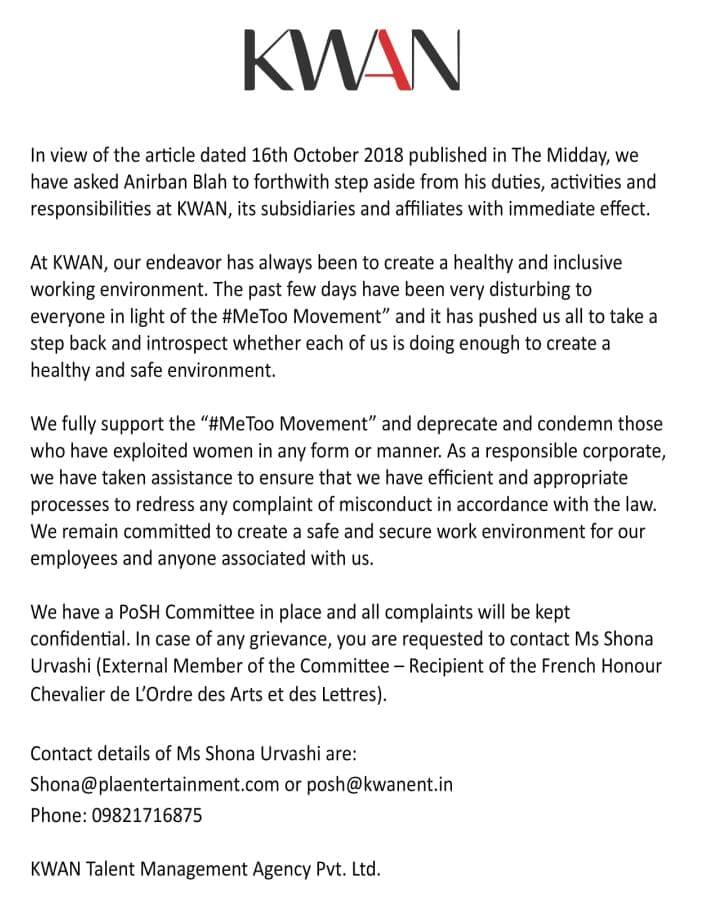 In the wake of the #MeToo movement, several names of Bollywood personalities have cropped up. This includes Nana Patekar, Sajid Khan, Kailash Kher, Subhash Ghai, Abhijeet Bhattacharya, Alok Nath and many more.