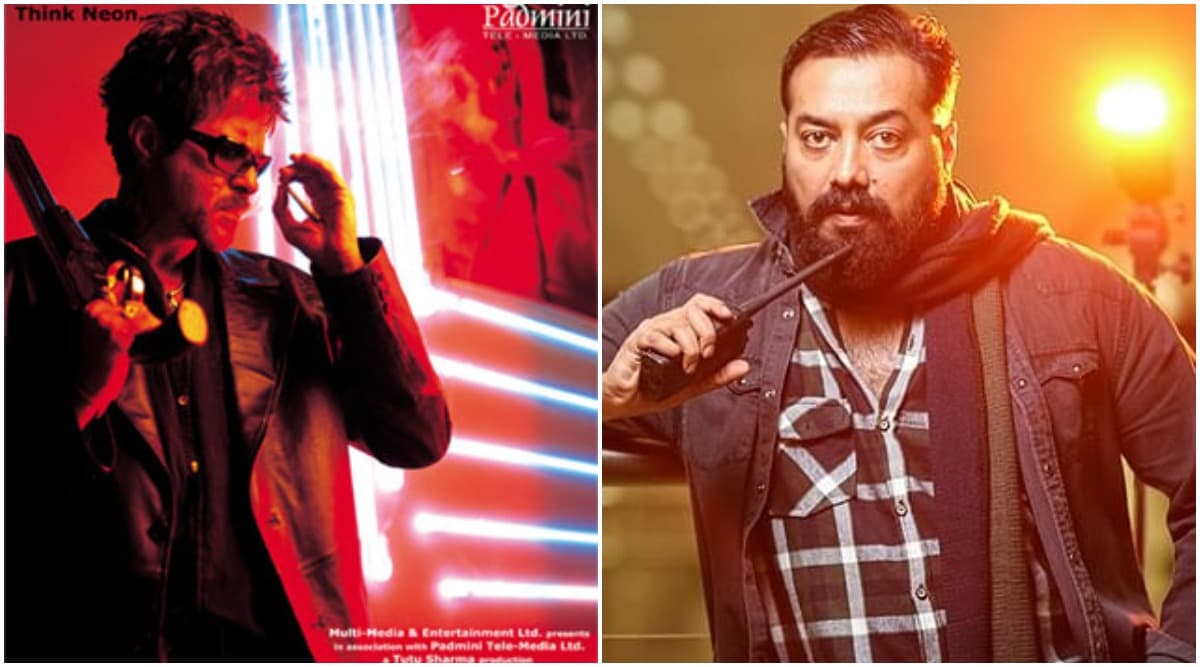 In a big announcement, Netflix India gave Bollywood fans an update on four Hindi movies that they are coming out within 2020. There is Choked, directed by Anurag Kashyap, that stars Malayalam actor Roshan Mathew of Moothon fame and Mirzya star Saiyami Kher. Anurag Kashyap is also playing an actor in Vikramaditya Motwane's AK vs AK, where his co-star is the inimitable Anil Kapoor. The other two films announced is an anthology film produced by Karan Johar, and Dibakar Banerjee's Freedom. Netflix Announces 4 Indian Films For 2020, Courtesy Anurag Kashyap, Karan Johar, Vikramaditya Motwane and Dibakar Banerjee (Read Tweet).
Speaking about AK vs AK, as per certain reports, it was a project that was earlier called AK vs SK. As per these reports, it was to star Shahid Kapoor then, playing a reel-life version of his real self, whose wife gets kidnapped by Anurag Kashyap over ego hassles. That project didn't happen then, and now it is refashioned as AK vs AK with Anil Kapoor replacing Shahid Kapoor. Sonam Kapoor, Harshvardhan Kapoor Join Father Anil Kapoor in Netflix's AK Vs AK.
Now Anurag Kashyap and Anil Kapoor have a very interesting history. Years back, Anurag was to make a film called Allwyn Kallicharan, a dark crime thriller. Anil Kapoor was to play the lead in the film, and they had even released the poster of the film, revealing the edgy look of the actor. It was an ambitious project for Anurag, said to be very futuristic in its treatment.
See the poster of Allwyn Kallicharan featuring Anil Kapoor below: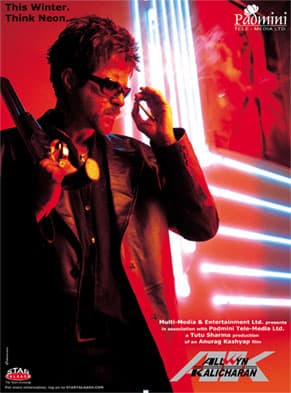 However, the film was shelved, with the lead actor himself getting accused of ditching Allwyn Kallicharan on day one itself. Apparently, the National Award-winning actor was insecure with the role of another actor in the film, whose details weren't revealed. Anurag, who is known not to mince words, had been very vocal about his dislike for Anil Kapoor and even vowing never to work with the actor.
In an interview given to Indiatimes in 2007, Anurag had said, "Allwyn Kalicharan got shelved because the hero Anil Kapoor developed cold feet at the last minute. First, he said he loved the script, but later got insecure about the other actor's role. And he didn't have the guts to come and tell me that. He just kept postponing it and at the end, I understood his game plan and decided to abandon the project altogether. I suffered a lot because of Anil Kapoor and I will not forget it. I don't think I will ever work with him. I tried to get in touch with him, but there was no response from him."
That was 12 years ago, and things have changed a lot since then. Anurag's anger towards the Kapoors have cooled down it seems, and now he and Anil are sharing the screen together. He was also one of the producers of Bhavesh Joshi Superhero, that starred Anil's son Harshvardhan Kapoor.
If the earlier mentioned story of AK vs AK is anything to go by, Anurag could use some of the past animosity towards Anil Kapoor to get into the skin of the character, and create some fantastic onscreen friction there. We are really waiting to see that on our small screens!
Friendships in Bollywood is a very fickle thing. Salman Khan and Shah Rukh Khan had two huge fights in the past, almost dividing the industry into two camps. Now they act as if they are closer than the brothers they played in Karan Arjun. Filmmaker Karan Johar had written a very scathing big paragraph on his dear friend Kajol, in his autobiography 'An Unsuitable Boy', when they were not on talking terms. An action that he now regrets after they are back together as friends. Let's hope that after working with AK vs AK, Anurag and Anil could revive Allwyn Kallicharan. After all, Anurag still makes edgy films, and Anil still looks young!