Pathaan is the first time director Siddharth Anand, known for making Salaam Namaste, Bang Bang and War, is working with Shah Rukh Khan. The spy action-thriller has Shah Rukh Khan as Pathaan, a spy working with Indian Intelligence who has to stop a former RAW agent and now a head of a terrorist mercenary group from carrying out a bioweapon attack on India. John Abraham is that antagonist named Jim, who is always one step ahead of Pathaan and RAW. Deepika Padukone plays Rubina, a seductive ISI agent whose allegiance is always in question. Pathaan Movie Review: Shah Rukh Khan, Deepika Padukone and John Abraham's Film is a 'Seetimaar' Entertainer With a Paisa-Vasool Salman Khan Cameo!
Before we go ahead with the article, let's warn you that there are MAJOR SPOILERS ahead without which we cannot explain the climax and the two mid-credit scenes for you (duh!). So now that you have been warned properly, there is a super Salman Khan cameo in the action scene after the interval block, where he reprises the role of Tiger from Ek Tha Tiger and Tiger Zinda Hai.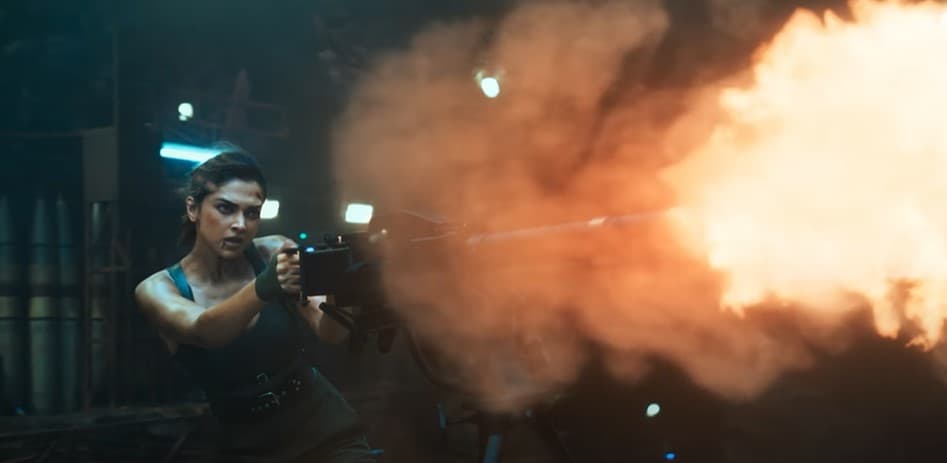 There are also references to Siddharth Anand's own WAR, with verbal mentions of Hrithik Roshan's character Kabir, while Ashutosh Rana reprises his character of Colonel Sunil Luthra from the film. And what's more, there are two mid-credit scenes, one of which hints at how Pathaan will play a role in the bigger picture of YRF Spy Universe. The other mid-credit scene is just a blast!
Watch the Trailer of Pathaan:
But before we go ahead, let's get into what happens in the climax of the movie.
Pathaan vs Jim
Jim plans to drop a bioweapon called rakthbheej - a mutated form of small pox - on New Delhi, which he has hidden in a passenger plane travelling there. He escapes with the only thing that stop it from blasting and infecting the people below - a detonator - using a jet-pack. Pathaan chases after him using another jet-pack, and before you know it, they are exchanging fisticuffs in a desolate shack on the ground whose support beams and breaking, threatening the house to fall off the edge of the cliff.
However, Jim is a more skilled fighter than Pathaan, and he even manages to stab the latter. However, Pathaan manages to get hold of the detonator and stops the bioweapon before detonating. Luthra also manages to stop a missile from destroying the plane just in time after learning that Pathaan managed to stop the timer.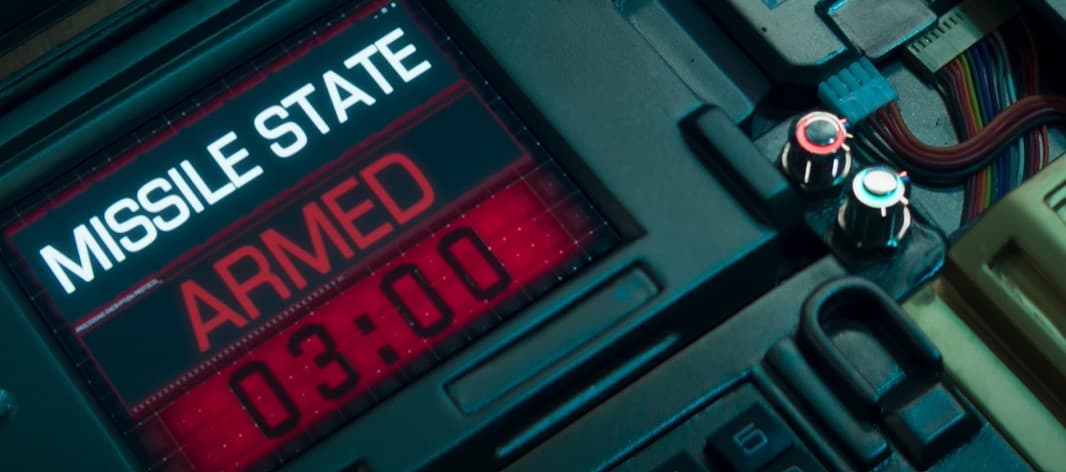 In the ensuing fight, Jim slips and falls off the house, and dangles at the edge. After Pathaan takes off the Veer Chakra from him and has the last word - Jai Hind - Jim falls off presumably to his death.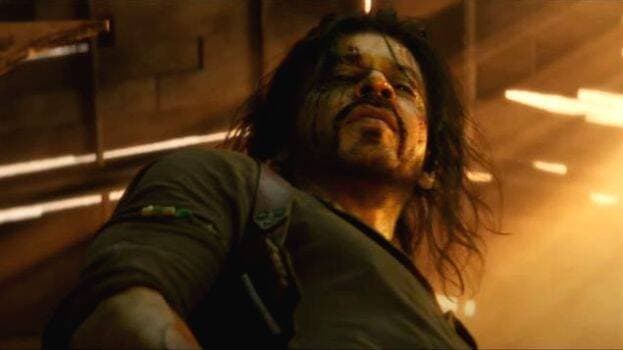 But we can't be sure, can we? Without a proper dead body to show, we can't just confirm Jim is dead. After all, he is known as someone to rise from death. So will Jim make a return in some future instalment of YRF Spy Universe? Never say never again!
The Expansion of Spy Universe
Immediately after the end-credits begin, we are cut to a scene in immediate future where Pathaan is paying tribute to his dead colleague Nandini (Dimple Kapadia) by placing the Veer Chakra medal he took from Jim near her picture. He then tells Colonel Luthra that he is parting ways with RAW. Luthra coerces him to stay, by saying that when it comes to the safety of the country, neither Luthra, nor Tiger, nor Kabir and not even Pathaan would be enough.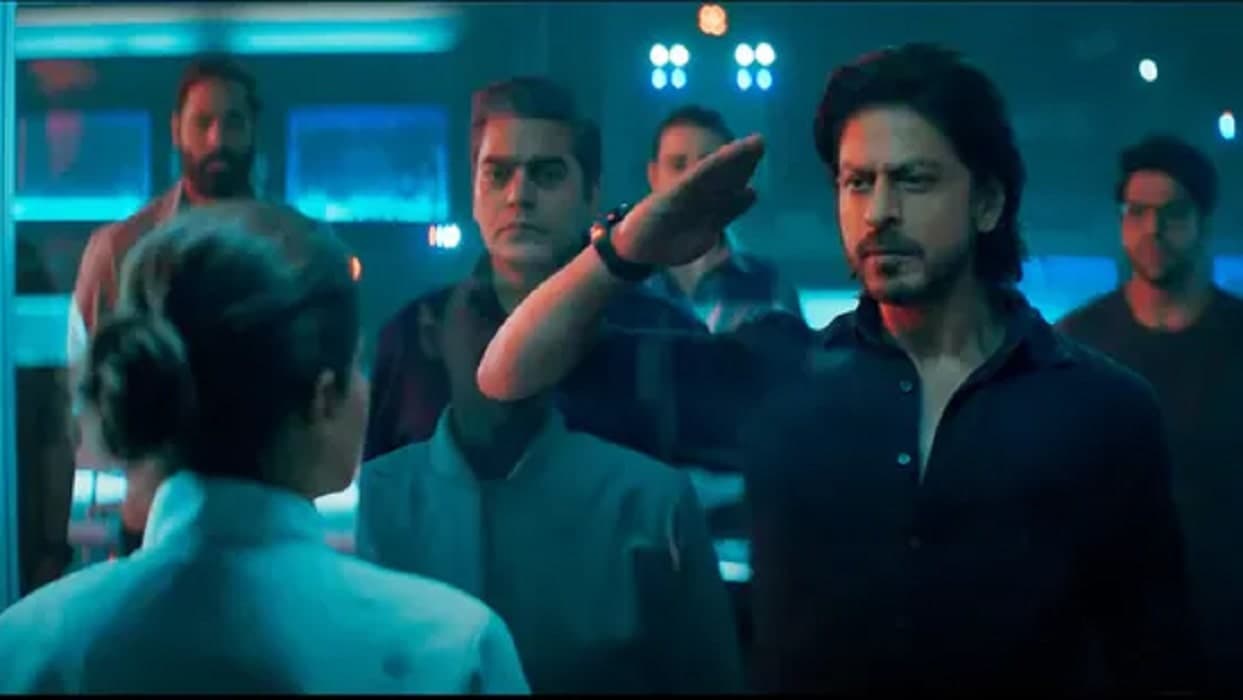 Luthra hands Pathaan a file of agent profiles who aren't in active service of RAW but have the fire in them to serve the country. Pathaan asks Luthra who would be taking the decisions for such an outfit, and Luthra replies by saying it would only be Pathaan. Pathaan agrees, but says he first needs to go for a 'hair appointment', which everyone assumes to be his excuse for a vacation with Rubina. Cue "Jhoome Jo Pathaan" song!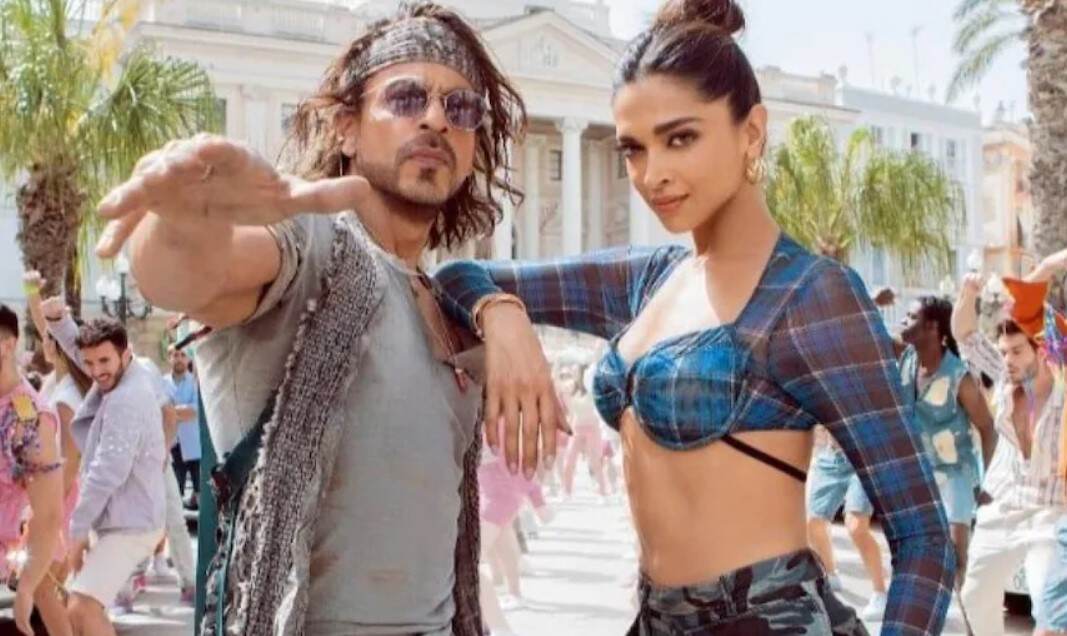 So what does this scene mean?
It is already reported that Shah Rukh Khan is reprising his role of Pathaan in the upcoming Tiger 3, which the Salman Khan cameo scene also confirms. While Tiger and presumably Hrithik's Kabir are free agents who assist RAW, Pathaan would be having his own band, like how Captain America led a team of Avengers between Age of Ultron and Captain America: Civil War, that didn't include Thor, Hulk and Iron Man. Ashutosh Rana's Luthra, we presume, is the Nick Fury of this outfit.
Also hopefully, there will come a major threat that will force these heroes to band together, along with, I hope, Katrina Kaif's Zoya and Deepika's Rubina. Now who will be that antagonist so powerful enough that Tiger, Pathaan and Kabir have to come together to fight? Any suggestions?
Salman and Shah Rukh Break the Fourth Wall
While there is no end-credit scene, there is a second mid-credit scene that is quite hilarious and very meta. It is an extension of the Tiger cameo action scene, where Tiger and Pathaan are chilling out on the now-demolished rail tracks. They talk about how they have doing this stuff for 30 years now, and age is now catching up with them (earlier they were seen sharing painkillers). They tell each other that they should retire and look at someone to replace them. Tiger thinks of one person (he never names him), Pathaan dismisses the suggestion. Pathaan thinks of another name, Tiger shrugs it off (once again, no name). Together, they think of someone, and then they both dismiss their own non-verbal suggestion. They stand up and walk away, as they tell each other they will continue to shoulder the 'responsibility' of protecting the nation and not leave it for the 'kids'.
At first this scene might sound like Pathaan and Tiger wanting to give the responsibility of saving the world to someone like Kabir, or anyone younger. However, it is not hard to guess that this is SRK and Salman trolling their haters who are claiming that they are old  now and want younger stars to replace them. SRK and Salman, the OG superstars of this generation, are here to stay, though, and they say so in style! If that's not enough, maybe the box office success of Pathaan and upcoming Tiger 3 could score the debate points for the GOATs.
(The above story first appeared on LatestLY on Jan 26, 2023 11:01 AM IST. For more news and updates on politics, world, sports, entertainment and lifestyle, log on to our website latestly.com).