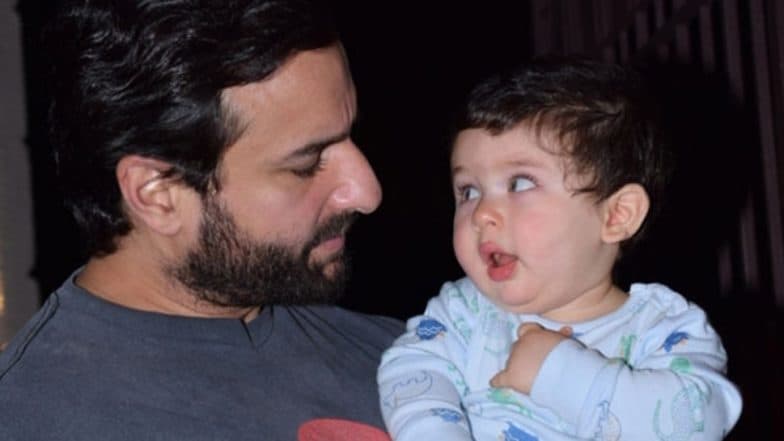 Fans of Taimur Ali Khan, who were upset for not seeing his photos anymore can now heave a sigh of relief! A couple of days back it was reported that parents Kareena Kapoor and Saif Ali Khan have banned the paparazzi from taking pics of their munchkin because they want him to have a "normal childhood". However, shunning all such reports, daddy Saif has now confirmed that she and Bebo haven't done anything to 'ban' the media from taking pics of baby Tim.
"Who are we to decide? Who will listen anyway? Of course, it's not true." So life continues sportingly, right?",  he said. "Media's constant attention to him does not really bother me, but it would be better if it was not there. If the media likes it, people like it, I am okay with it; but I won't be interested in someone else's kids so much," added the Sacred Games actor.
On one level, it is nice that he makes people laugh and smile; but on another level, why is so much attention given to a kid? Why are we so interested in a little kid so much? I don't understand it," Saif was quoted as saying by IANS. Taimur Ali Khan's Last Photo After Kareena and Saif Decide to BAN His Public Appearances Is Making Us Miss Him Already.
We bet this news has made fans super happy! Here's looking forward to more pics of our favourite kids.