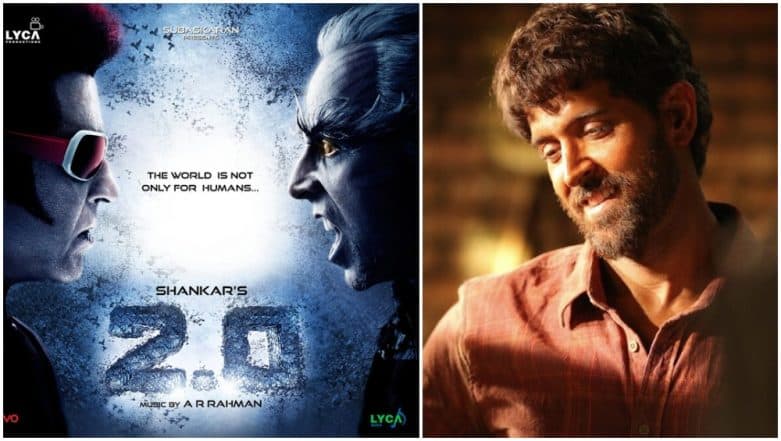 It is with a heavy heart that we have to say, as movie fans, not to expect the much-hyped 2.0, starring Rajinikanth and Akshay Kumar, to release this year. After going through multiple postponements, 2,0 was speculated to release during Independence Day weekend this year. However, there was no official confirmation on the same from the makers of what is touted as India's costliest film. With the post-production still going on for the effects-heavy film, 2.0 will not be releasing this year. Instead, as per trade sources quoted by DNA, the movie might come out during Republic Day weekend next year.
The issue is, there is already a biggie booked for that weekend -  Hrithik Roshan's Super 30. The movie, directed by Vikas Bahl, is based on the mathematics genius from Bihar, Anand Kumar, who started a chain of coaching institutes to train aspiring IIT candidates to achieve their goals.
A source close to the development told DNA, "The 2.0 team had to majorly work on the VFX because they weren't entirely happy with the first copy. That's also the reason they haven't released any promo officially. But they are eyeing the Republic Day weekend next year."
Let's hope that if this is happening, Akshay Kumar and Hrithik Roshan work things out as they are both very good friends and neighbours too.