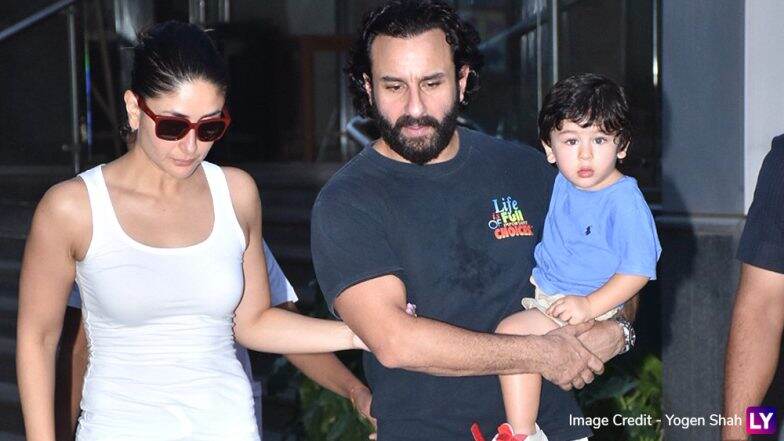 Saif Ali Khan is a doting husband and a hands-on father. But he's even better human being. The Sacred Games actor is quite possessive when it comes to his darling Tim Tim, but he understands that paparazzi have to do their job and there's no harm if they wait patiently for his child's daily dose of pictures. While earlier we heard stories about him banning the media from clicking Taimur's pictures, he was quick to refute them all. In fact, he appreciates their efforts and even thanks them by sending coffee as his token of appreciation. Taimur Doesn't Like to See His Mommy Kareena Kapoor Wearing Make Up.
Popular photographer, Viral Bhayani recently posted how Saif Ali Khan won their hearts by sending them cups of coffee as a token of his respect. "Sometimes Saif gets really upset for the whole Taimur excitement so now most of the paps keep a long distance away from him and click. But yesterday he surprised us by sending coffee for all the paps down waiting to click Taimur." – Viral's post read. Now that's definitely what we call 'Being Human' and it's a great example he has set for other celebrities. Kareena Kapoor Khan On Being Trolled As Taimur's 'Careless Mother': There's A Finger I'm Showing You In My Mind Right Now.
A video of Taimur playing with his nanny
View this post on Instagram
Kareena and Saif have always been protective for their darling child and they went on to elaborate how difficult is it to leave him at home and go to work. While Saif doesn't mind cancelling his shooting schedule, Bebo is pretty anxious whenever he's not around. But that's natural for any parent. While they hate the media's obsession for Tim and they do get paranoid but they believe he has learnt how to cope up with them. The casual 'hi' and 'bye' interaction that the sweet child has with them is beyond adorable and his cute antics are not going to end anytime soon.