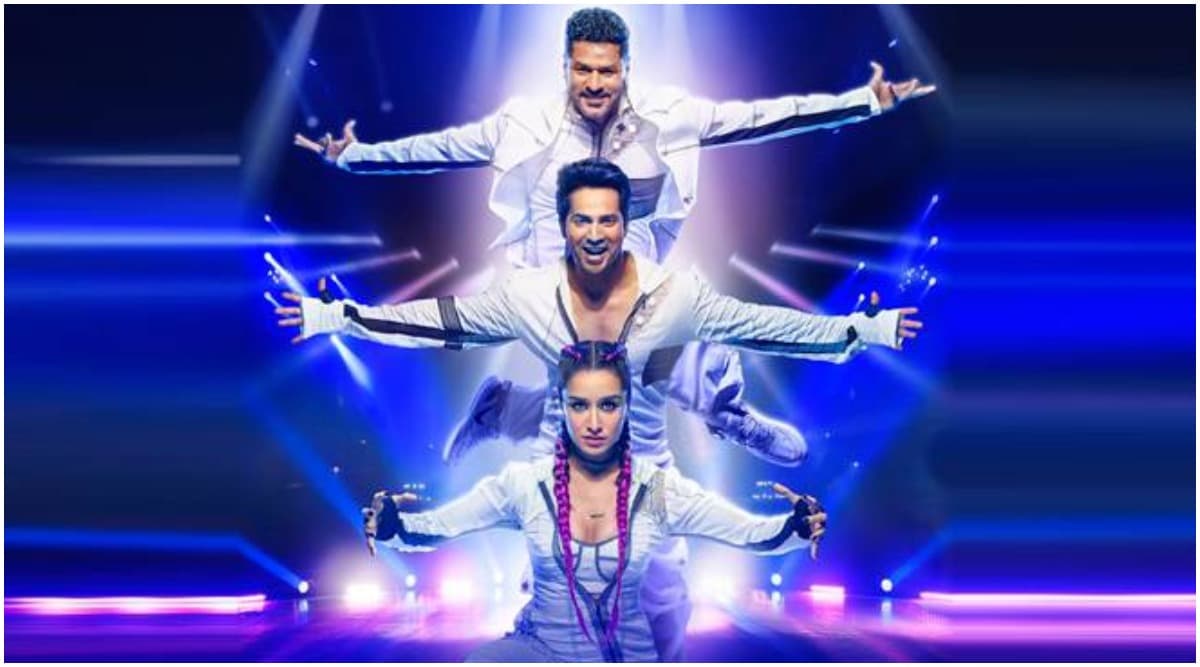 While Remo D'Souza was determined to spread a harmonious message through his new directorial, Street Dancer 3D, Twitter users are not really favouring his thought process. A certain section on the micro-blogging site is trolling Varun Dhawan and Shraddha Kapoor's new dance drama for showing Pakistani artists in a positive light. If you aren't well aware of the film's storyline, we can give you a brief about it. While Varun plays an Indian dancer, Shraddha belongs to Pakistan. However, a dance contest Ground Zero turns out to be a common ground for them to bond together. Street Dancer 3D: From Varun Dhawan-Shraddha Kapoor's Kiss to a Fight Sequence, These Scenes From the Trailer That Went Missing and Why! (SPOILER ALERT).
Some people on Twitter are against the idea of showing our neighbouring country in a good light. The emotional outburst was triggered after the Uri and Pulwama attacks that even lead to a ban on Pakistani artistes working in India. 'Pakistani Street Dancer' is currently trending on Twitter for simply showing them in positive roles. Check out some of those reactions.  Street Dancer 3D Movie Review: Watch Varun Dhawan, Shraddha Kapoor's Film for the Fantastic Dance Sequences. Snooze Through the Rest!
  People Expecting a Game Plan Here
26th January is coming and 'BollyDawood' had come-up with a Pak loving script Pakistani Street Dancer, what a timing??🤔

— Jaiku Dada 🌈 (@Apna_Bhidu) January 24, 2020
Shame on Bollywood, he Says
SHAME ON BOLLYWOOD , ALWAYS SHOWING EVIL PAKISTAN, IN GOOD LIGHT '"Pakistani street dancer""

— aman rai (@amanrai98287916) January 24, 2020
Another Angry User
Pakistani jo border pe firing, infiltration, terrorism se Baez nahi aate, aur fir hain Bollywood wale, jo zabardasti inse sur milabe main lage hain..kahe ka #StreetDancer3D, call this film Pakistani Street Dancer..

— शुभी 🙏💯 follow back (@shubhisri1) January 24, 2020
Some More Reaction
Why does Bollywood love Pakistan so much though it always wants to hurt India? Is there truely any Dawood-Bollywood connection?

Pakistani Street Dancer

— देशी Antman (@Ant1508_) January 24, 2020
People are Mighty Disappointed
Shame on you bollywood Pakistani Street Dancer #StreetDancer3D

— LAMA (@TheDirtySprite) January 24, 2020
People Calling Out Bollywood's Obsession with Pakistan
Producers should name the movie Pakistani Street Dancer instead of Street Dancer 3 !! Bollywood's love for Pakistan continues !!

— richa😘 (@pagal_richa3) January 24, 2020
The Taunt!
Are you excited to see this movie

Street Dancer 3D oh sorry

Pakistani Street Dancer

— KehKaShA 💮 (@Ali_Kehkasha_) January 24, 2020
This is Not Going to End
Everyday Pakistan is killing our soldiers, polarizing China against India, par Bollywood ka pyaar for Pak is never ending.

Shameful display of pyar for Pak in @Varun_dvn @ShraddhaKapoor 's Pakistani Street Dancer

— Shashwat 🏌️ (@_Shakti_maan) January 24, 2020
A bit Harsh!
Its really shameful, Bollywood loves Pakistan

They have no feeling for Indian Army

Pakistani Street Dancer

— Amazing ashima (@Ashimachawdhar1) January 24, 2020
It Continues!
It will be deadliest, Bollywood has been in love with Pakistan since decades, and the reason behind this fascination is the money minded mentality of our Bollywood directors and producers.

Pakistani Street Dancer

— AnAyA khanna 😍😋 (@pandit_anaya) January 24, 2020
Meanwhile, 'Street Dancer Spreads Humanity' is also trending on Twitter with Varun and Shraddha fans coming out to support the movie. The actors are yet to react on it but the chances of them reacting are very bleak or should we say, next to none?